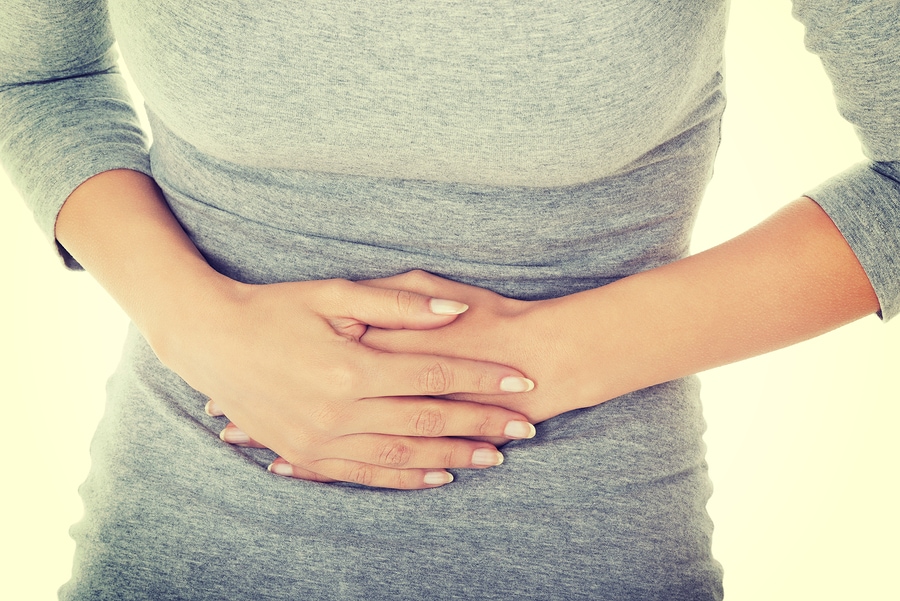 A few weeks ago, I learned I have many food sensitivities, which are a result of leaky gut syndrome. I'm sensitive to wheat, dairy, soy, corn, and eggs. (Yes, I cried!)
Tests also showed that my hypothyroidism had developed into Hashimoto's (my body is now producing antibodies against my thyroid.) Additionally, I have low levels of certain amino acids essential for a healthy metabolism (aka fat burning and energy levels) and yeast overgrowth.
My head was spinning too.
It was overwhelming, yet I felt relief too. For years, I've struggled with fatigue, low energy, weight gain, sugar cravings, depression, and anxiety. I finally had an answer. While the news wasn't great, it also meant I could make changes, heal, and get my life back!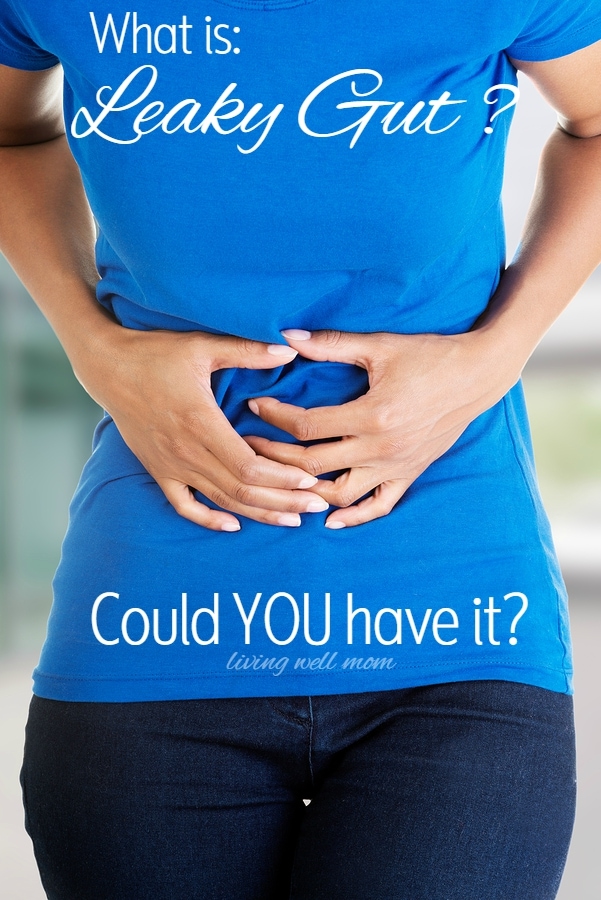 What Is Leaky Gut Syndrome?
Our gut aka intestines are responsible for absorbing small particles of nutrients into our bodies. If our gut is healthy, we're more inclined to be healthy.
An injured gut (or leaky gut) becomes weak and the tight walls loosen, allowing toxins, food particles, and more into the blood stream. The body's immune system then attacks these "invaders" and inflammation begins. This is leaky gut.
Leaky gut can lead to all sorts of problems, from autoimmune disorders to inflammatory bowel disease (IBS, Crohn's disease, Colitis) and more. This includes the issues I'm dealing with – thyroid issues, yeast overgrowth, fatigue, weight gain.
What are Leaky Gut Symptoms?
Leaky Gut symptoms can be very obvious or they can be sneaky. In my case, they were a little more sneaky as I didn't have the most obvious symptom – irritable bowl syndrome. But I'm learning that many people can have leaky gut and not have diarrhea.
Other signs can be bloating, gas, diarrhea, fatigue, skin issues (acne, eczema, etc.), allergies, asthma, depression, anxiety, weight gain or loss, etc.
If you have any of those symptoms, especially if you have more than one (or many), you may have leaky gut too.
Here's a great article with more on the symptoms of leaky gut.
What Causes Leaky Gut?
Our bodies are resilient and it usually requires more than one factor for an extended period of time before leaky gut develops.
Some of the culprits are poor diet, antibiotics, toxins, yeast overgrowth, bacterial imbalance (too much bad bacteria, too little good), gluten, genetic predisposition, and stress.
In my case, gut issues run in my family, so there must be some sort of genetic link. Thankfully I have not had any symptoms of a more serious disease like colitis, but I know if I don't make changes, that will almost certainly be my future.
Stress is another huge factor in leaky gut syndrome. Twenty-first century living can be super stressful. We go, go, go and never stop and unplug to take a breather. Than factor in other issues – family drama, what if you had a traumatic childhood or in an abusive relationship even now? Yikes!
I know stress has played a role in my developing leaky gut. I've always been a worrier by nature, combined with a stressful childhood and tough teenage years through my twenties, stress has played a big toll on my body.
Our modern diet also plays a big part in leaky gut syndrome. We eat conveniently, we eat what tastes good (sweets, carbs, lots of gluten), we occasionally throw in a "healthy" salad.
Is there any wonder why we are getting sicker and sicker?
I've always had a sweet tooth and craved cookies and pastries and other sweets and carbs. Translation: lots of sugar and wheat. A recipe for leaky gut right there.
How to Heal Leaky Gut
As I'm still in the very beginning stages of healing my own leaky gut with the help of my doctor, I can't give you a lot of personal advice, however healing is fairly straight forward.
You have to remove what's hurting your gut. One of the first steps is diet change. Some doctor recommend a healing detox to help remove the bad stuff and get your gut jump started to good health.
(I didn't say it was easy!)
That's the route my doctor chose to take with me.
I'm currently on week 2 of a strict detox. Last week, under my doctor's supervision (do NOT try this without a physician's care), I cut out ALL normal food out and subsided on a very strict diet of 3 special protein shakes made with almond milk daily and unlimited green vegetables (spinach, broccoli, celery, lettuce, etc.) I thought I loved spinach, but I could barely stomach it last week!
I also began taking supplements to overcome the yeast and bad bacteria overgrowth.
I'm not going to lie. I felt like hell that week. (And I NEVER use that kind of language, but seriously that's how I felt.)
It was one of the longest, worst weeks of my life. But I stuck with it, because as my doctor encouraged me, I felt so crappy because all the bad stuff that had caused me to feel so tired and left out of life for so long was finally dying. So it was worth it. ALL WORTH IT! This was going to get me my life back.
This past Monday started week 2 of my detox. I was allowed to include other vegetables in my diet, along with eggs, almonds, and walnuts. I'm still super limited – I can't even have salt yet!
I am already feeling better. I don't have super amazing energy yet, but it's still very early.
I'm hoping to introduce other gut-healing foods, like bone broth and homemade keifer, soon. But next week, I can begin eating chicken and fish again!
Are you cautiously intrigued? Read more here:
Could you have leaky gut?