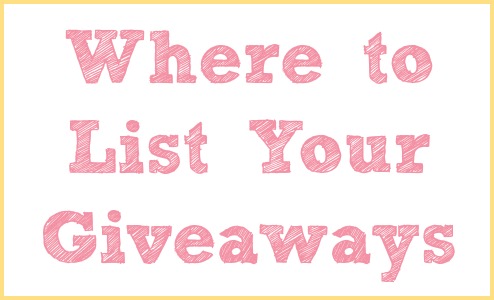 Note: This list has been updated to only include working linkys as of March, 2019.
We are no longer adding new links.
Got giveaways? Then you need to promote them!
Adding your giveaways to linkys and sites that help you promote them are a great way to gain free exposure for your giveaways. More exposure = more traffic and more entries!
Here's where to list your giveaways:
Ongoing Linkys:
Sunday:
Monday
Tuesday
Wednesday
Thursday
Friday
Saturday
Other Places to Add Giveaways: