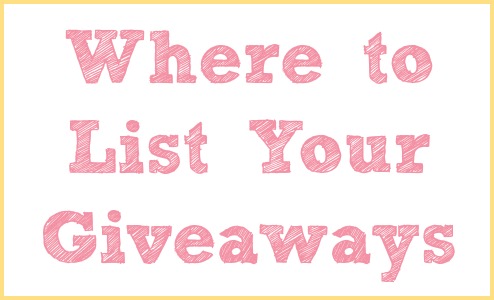 Got giveaways? Then you need to promote them!
Adding your giveaways to linkys and sites that help you promote them are a great way to gain free exposure for your giveaways. More exposure = more traffic and more entries!
Here's where to list your giveaways:
Ongoing Linkys:
Sunday:
Monday
Tuesday
Wednesday
Thursday
Friday
Saturday
Other Places to Add Giveaways:
Do you host a giveaway linky?
If you keep your giveaway linky updated &/or post it regularly, I may add it to this list.
Email me the direct link to your giveaway category/tag – erika at livingwellmom dot com.
All linky submissions are subject to my approval.
BLOGS ONLY.