I'm just going to say it how it is. I wore this Free Country jacket every day this week.
Every. Single. Day.
It's become my new staple.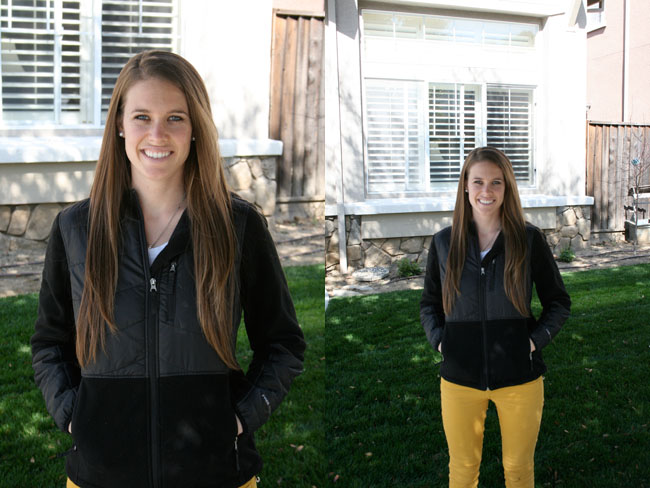 I wore it with my blue jeans, my black jeans, and as you see above, my yellow jeans as well. I wore it every day and I didn't regret it one bit.
Don't be fooled by the sunshine in these photos. Although we may not have snow, it is still cold enough to wear a light jacket and this women's black harmony fleece from Free Country fit the bill precisely to my liking. I love fun and bright colors and my wardrobe usually shows that (hense, the yellow skinnies), but everyone needs a standard black jacket. When I realized I didn't have one, I knew I needed to get it even though I was also in love with this women's embur power down jacket in plum.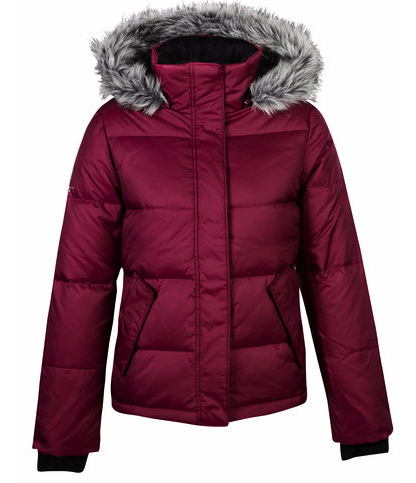 Plus, let's be real, I live in California. I don't exactly need this down jacket. But you, my friend, you may live somewhere that it is bitterly cold, and I'm telling you, you need this Free Country jacket.
However, I would say that I needed this black fleece and I am so happy with how it has performed.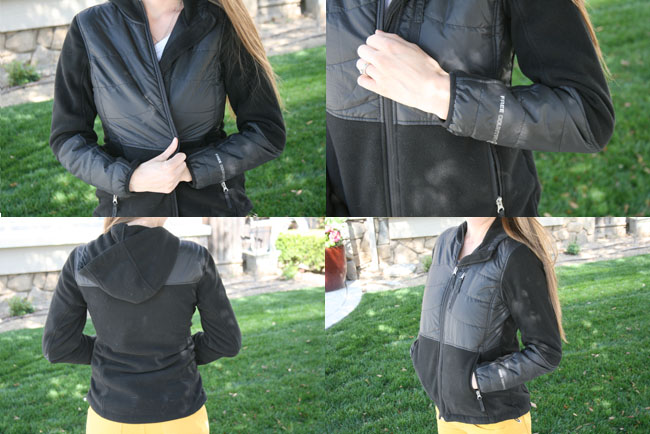 First off, I love the contrast between the windbreaker material and the fleece. It helps break up the jacket so that it's not as "plain" as a black jacket can be. Plus, it has that awesome pocket on the upper left in the front which most women's jackets don't have that pocket and I am always jealous of my husband's. Does that get anyone else excited? Or is it just me? It's such a handy pocket!
I also love how slimming Free Country Jacket is. It's not a boxy jacket, but one that flatters your waistline. It also adjusts so that it can flatter any body type.
And those sleeves? Do you not love them? Free Country did an amazing job at their sleeve length as well as slimming design.
But this wonderful jacket is not all they had. Free Country is loaded with jackets for all weather types for men and women. They have tons of fun colors and the best part is that they are totally affordable. I love my outdoor brands, but sometimes I just can't justify paying as much as they cost. Free Country seems to have exactly what I like at a way lower cost. And right now, they're website is showing a 60% off sale on everything! Winter season is coming to an end, so it's time to stock up on those sales! Your wallet will thank you come next winter.
Free Country has lured me in. They are a great company to work with and provide really high quality clothes. I am so excited to have found them and I know you will, too, once you look around their online store.
I'm sure you'll find a piece that you'll live in. Just like I have been living in this black fleece. You'll be thankful for this Free Country. 😉
Purchase this same women's harmony fleece here for only $38! (Regularily $80)

Win It:
1 lucky winner will receive a jacket from Free Country!

CLOSED