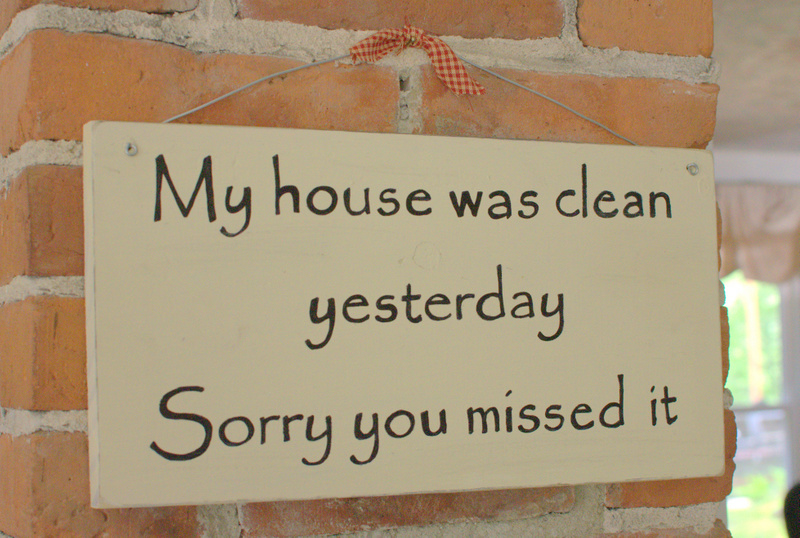 Isn't this saying often the truth for us moms? I really did have a clean house yesterday! It's just not clean now. And I am sorry you missed it.
I used to be quite the perfectionist, especially when it came to having my house be perfect when people came to visit. As I had more children, I started to realize I had to let go of that if I didn't want to be stressed all the time. I'm still a work in progress, but I'm doing better with it. That's why this sign is perfect for me. To me, it says "You know, I'd really love for my house to be clean all the time. But I have kids and that's just not possible. And I'm ok with that."
I think every mom should have a sign like this.
My good friend, Kylee, made this sign for me. Just with wood and paint. Didn't she do an amazing job?
I am trying to convince her to start a home business selling these. She can customize just about any sign idea.
Wouldn't you love to get a custom-made sign?