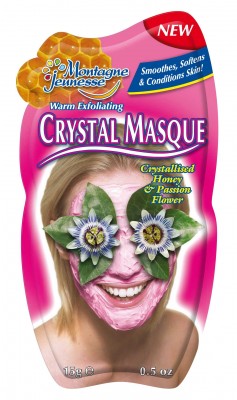 School has started and life is busy. If you're anything like me, after a busy summer, you are tired, your skin is neglected (all that sun and even sunscreen can wear on your skin) and you are busier than ever. When do us moms have time to do anything for ourselves, muchless pampering? Doesn't a day at the spa sound wonderful? Forget it between the time and the price tag (ouch!) But sometimes, a girl's just gotta relax! So what do you do?

Montagne Jeunesse masques are the perfect way to get some "me time" and make your skin beautiful. Their line of skin care masques is the best Europe has to offer in fuss-free, mess-free, stress-free beauty. Treat yourself to a beauty-boosting facial. Indulge in a rich, moisturizing, double-thick cream and be caressed with cool, rejuvenating dead-sea mud. Bursting with delicious, only-natural ingredients to cleanse, purify, refresh, and sooth your skin, these masques will help keep you looking fabulous!
There are many varieties of Montagne Jeunesse masques, from the Cucumber Purifying Peel-Off Masque to the Strawberry Souffle Masque (doesn't that sound simply divine?) and Warm Exfoliating Crystal Masque. Each masque is packaged individually in 0.3 fl oz "sachets" for easy-use.
I was happy to get the chance to try these masques out because I can definitely use some pampering. I received the Cucumber Purifying Peel-Off Masque, the Pore Cleansing Fruit Smoothie Masque, and the Warm Exfoliating Honey Crystal Masque.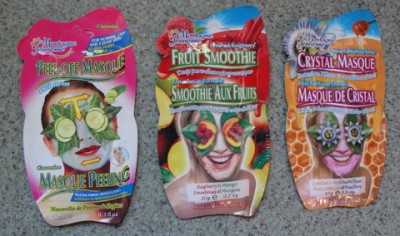 They all smelled wonderful and I really enjoyed them. I loved them all, but my favorite was the Pore Cleansing Fruit Smoothie Masque. This one smelled so yummy and was a treat to put on.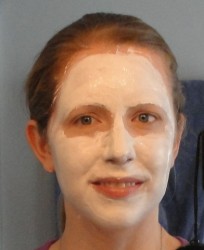 I just felt like I was in a spa. The results were well worth it when I washed it off and realized how well it had cleansed my skin! It is perfect for regular use to get a good cleanse throughout your skin. My skin wasn't dry and it felt lighter, with pores and blackheads visibly reduced.
I'm not sure what is my favorite part of Montagne Jeunesse masques – how "spa-like" they are or that they are so affordable! Because these masques average just $1.25-2.25 each in retail stores like Walmart!
You can order them easily from
Amazon
.
I was at Walgreens the other night doing my weekly coupon-deals and I saw a display for Montagne Jeunesse masques. I found one of the associates that I've befriended (because I'm a couponer and well known at that store) and had to tell her how much I love these masques!
I highly recommend Montagne Jeunesse masques. Be ready for a spa-like experience without the spa-price!
I received one or more of the products mentioned above for free using Tomoson.com. Regardless, I only recommend products or services I use personally and believe will be good for my readers.