How can you have an animated hoodie? That's what I thought when I first saw the description of the Mouth Man hoodies. But it's actually pretty simple and cool. The hoodies are designed with strategically placed graphics on the arms and when the child hugs himself/herself and moves their arms up and down, the hoodie appears animated.
There are dozens of designs to choose from, including dinosaurs, sharks, snakes, frogs, and more. Mouth Man hoodies come in sizes from 2T all the way up, and even include sizes for adults! The fabric is made from recycled plastic bottles and is UPF 50 so it's a great shield from the sun this summer. They're also made in the USA.
I let my son, Nathan, choose which hoodie he wanted to review and, since he loves snakes, he decided to get the Cobra. I ordered a size 10 for him because he's wearing 8/10 now. I'm glad I ordered the 10 because while it fits him, there's not a lot of room. I'd recommend ordering a size up if you want your child to get more wear out of their hoodie.
Nathan was excited to try out his hoodie. The material is very light-weight and breathable (it's definitely not sweatshirt material,) which is great for warmer weather use.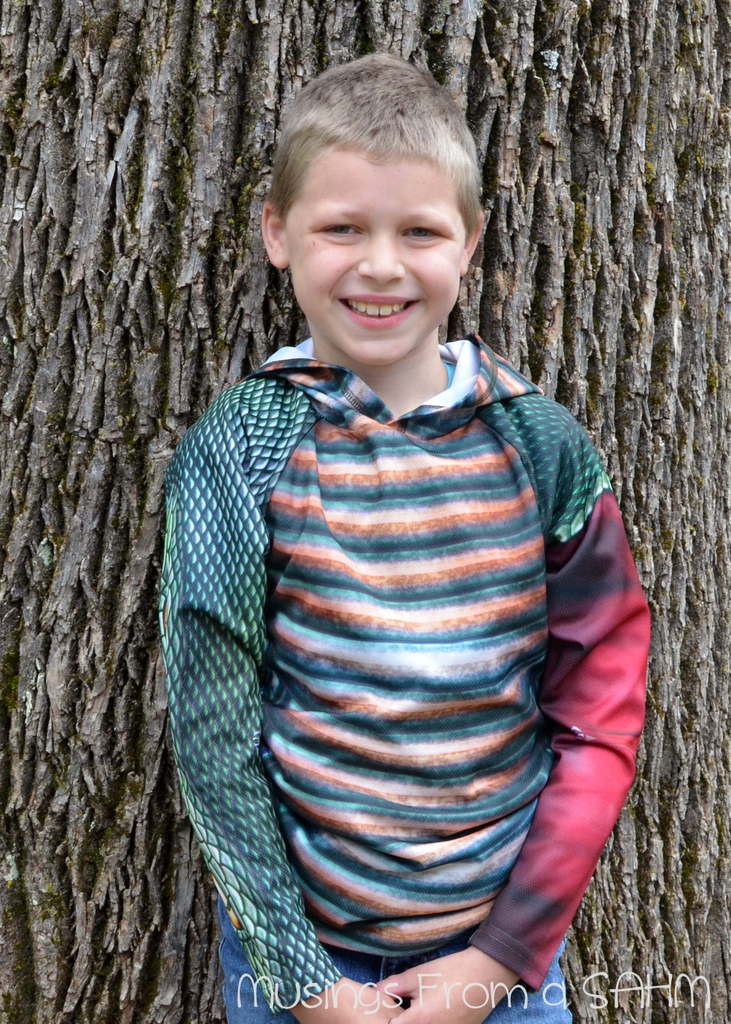 Check out Nathan "animating" his hoodie. By moving his arms up and down, the Cobra appears to "bite." It's really cool.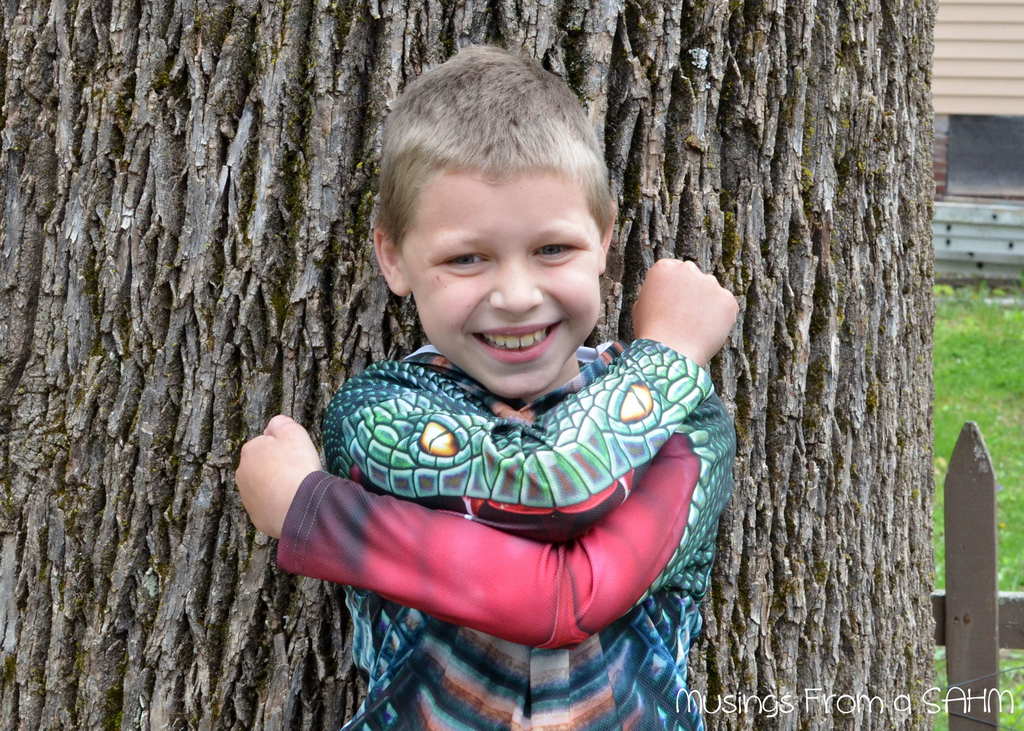 Nathan likes his hoodie a lot; I even had to make him take it off so I could wash it after he wore it for multiple days in a row.
And now my daughter, Emily, wants one too. I would say that Mouth Man hoodies would appeal to boys more because of the nature of the "beasts" featured on them, but there are a couple more "girly" options like the frog (Emily wanted this one), or the XOXO Heart Hoodie. There's even a cute Sock Monkey hoodie.
Mouth Man Animated Hoodies are a very neat, unique gift idea that kids of all ages will enjoy.
Buy It:
Mouth Man Hoodies are $29.99 and up and can be purchased online at the Mouth Man site orAmazon.