Mother's Day is fast approaching. Have you thought of a gift for Mom yet? One great idea is the new Best of Warner Bros. 100 Film Collection set. This huge collection features 100 classic movies, including 22 of Warner Bros. Library's Best Picture™ winners on 55 discs presented in book style premium packaging and epic titles like, The Wizard of Oz, The Lord of the Rings trilogy, and (my personal favorite) The Notebook.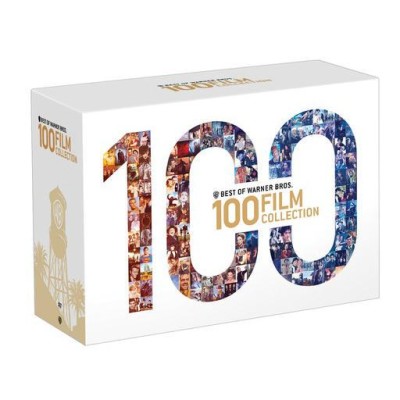 There's also two all-new documentaries: Tales from the Warner Bros. Lot and The Warner Bros. Lot Tour. With hours of commentaries, behind-the-scenes featurettes and more on select films. Also includes a limited edition 27" x 40" poster, plus a postcard series of Warner Bros. movie posters designed by legendary Bill Gold.
How well do you know the classic movies? Play the Guess-the-Scene game on this app to test your knowledge. You can also select your mood and let quotes and images from the films express what you're feeling.
Moms, what would your perfect Mother's Day be?
To enter the giveaway below, fill in the blank for your favorite "
dream
Mother's Day" scenario, then copy and paste the sentence into the comment section below.
Good morning, it's your dream Mother's Day! Anything can happen!
Waking up after sleeping in, I'm greeted with a breakfast of ________________ (food).
I'm spending the morning relaxing while watching my all-time favorite musical ___________ (movie title). I remember watching it for the first time when I was ________ years old.
Of course, I can't watch this movie without my favorite movie snack ___________ !
For lunch, my friends and I are taken to dine at ________________ (restaurant). Bouquets of _________ (flower) greet us on arrival.
On our way home, our car unexpectedly hits a time warp and we're teleported back to the set of my favorite romance film!
I find myself playing the role of my favorite character ___________________ (character).
Suddenly, I'm hollywood's next big star! I'm strutting down every red carpet and being invited to all the exclusive premieres… I'm even dating the cutest movie star __________ and our celebrity couple name is _________________.
Win It!
1 lucky winner will receive a Best of Warner Bros. 100 Film Collection Set on DVD!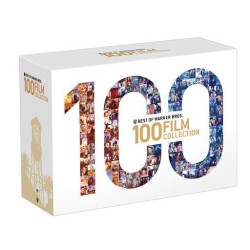 Rules:
This giveaway ends on May 14, 2013 at 11:59 pm EST.
Open to the US only, ages 18+. No P.O.Boxes.
Click here for complete rules and disclosure.
Disclosure: I received no compensation for sharing this post. I am working with Warner Bros. and the information, widgets, and prizes mentioned above are supplied by WB.