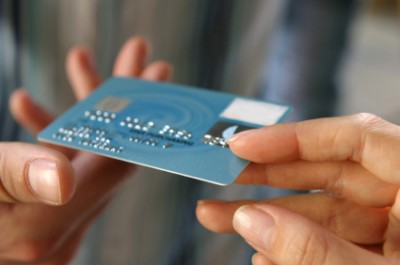 Last week, I checked our bank account as I balanced the budget like I do each week. There were two pending charges from Apple iTunes, each was $149.
When I saw those charges, I knew something was up. Nate & I are very good about communicating with each other when it comes to finances. We have a strict budget that we both follow, but if we need to vary something, we discuss it. I called Nate and he confirmed he had not purchased anything from iTunes lately. Neither had I. And certainly not to the tune of $300!
My debit card was stolen and used fraudulently!
TAKE ACTION
Nate called our bank immediately. We have USAA and they are great about taking care of things promptly with excellent service. They told Nate the charges came from my debit card, as a "pending debit purchase." They agreed it was fraud and reversed one of the charges and refunded us for the other. They cancelled my card and quickly issued me a new one.
HOW?
Obviously someone, somewhere ripped off my number. How? Where? When? I have no idea. I'm very careful with my card, both online and offline. I always know where it is and we pay cash most of the time anyway. But that's not always enough. My guess is that someone got lucky and guessed my card number or some other sophisticated method that criminals use. The purchase was a "debit" purchase but because whoever used my number didn't have the security code, the transaction was pending instead of going straight through.
For me, it was a reminder, that even if you are very careful, things can still happen. Always beware.
THINGS TO REMEMBER
Always beware of your accounts. Keep track of them and watch out for strange transactions.
If you do see something odd, report it immediately. The sooner the better. In our case, I caught the charges so quickly that it was still pending and that made it much easier to reverse/refund it. Most banks give you up to 2 months to report fraud.
For online purchases, use Paypal if you're not familiar with the online store. This gives you an extra level of protection.
Have you been a victim of identity theft or had your debit or credit card number stolen?
Do you have any tips for protection?