Have you noticed how my blog design has changed over the last couple of months? It's been a gradual process with nothing drastically changed. I still have the same color theme and background – but my header was redesigned, along with a few other small things.
I've enjoyed my iStock girl character (you can still see her on my Facebook & G+ pages), but I was ready to put her aside. (Ok, is it just me or does "her" sound a little creepy? Besides, wasn't "she" supposed to be me? See? Time to go! Bye-bye iStock girl.)
Really, my reasons for changing were that I wanted to look a little more professional. And cartoony girls are not that. Plus, my old header took up too much space. I wanted you to see some of my blog posts when you first came here, not just this smiling-perfect-looking cartoon character girl. Because as much as I'd like to think so – or have you all think – I am not quite that poised while blogging. More often, I'm tired mom with bags under my eyes, nearly spilling coffee on the keyboard, hair tied back in a ponytail because I haven't had time to wash it, no makeup, and if it's after the kids wake up, I'm interrupted every other minute. But that's life with small children and somehow, I think I'm used to it by now.
But moving on…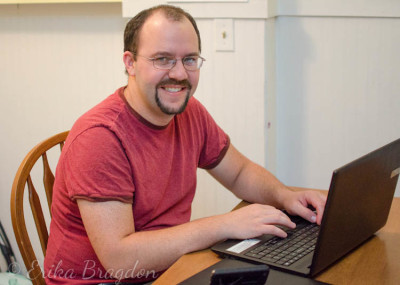 My husband, Nate, is my behind-the-scenes tech support. He made the blog wider when I needed more space to show my photos. He's changed my fonts countless times. Okay, I have to confess something: I have a font fetish. And by that, I mean that I'm constantly seeing new fonts that I love and want to try. And then I realize it's not as "cool" as I'd thought it would be and ask Nate to change it to something entirely new. Poor guy, he's been so patient. It's kind of a running joke with us now.
So he does all that stuff. He also helps me with some graphic stuff, although neither of us are very artistic or good at "designing" things.
That's where my wonderful blogging friend, Melanie, comes in. She blogs at Only a Breath, an encouraging, heartfelt blog where she "shares the hope of life in Christ." (I'm such a fan, I keep her blog button on my sidebar!)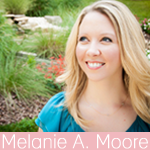 Melanie does blog design work at Elegant Custom Blogs and offered to design my new header for me. She was incredibly patient as we went back and forth. And back and forth. Again and again and again. Because I'm ridiculously picky and have such a hard time making up my mind. But Melanie was amazing. I think that woman has endless patience, really. And we finally figured it out.
I love it. Just like she said I would. Her words at the beginning of our design journey together: "I want this to be perfect for you." And it really is.
Thank you so much for the incredible job you did and for being so amazing to work with, Melanie!
My blogging friends, if you are looking for a professional blog designer with reasonable rates, I highly recommend Melanie. She's very fair and wants to get you the blog you want.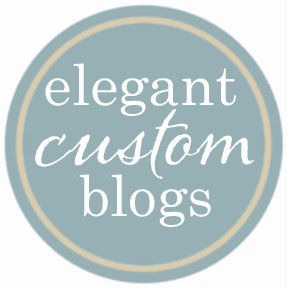 As for my husband, well he's pretty incredible with his coding and everything. He makes it happen. I could write all day, but it would be worthless without the "backroom" stuff coming through.
Nate could help you too…that is if I could spare him. Haha.