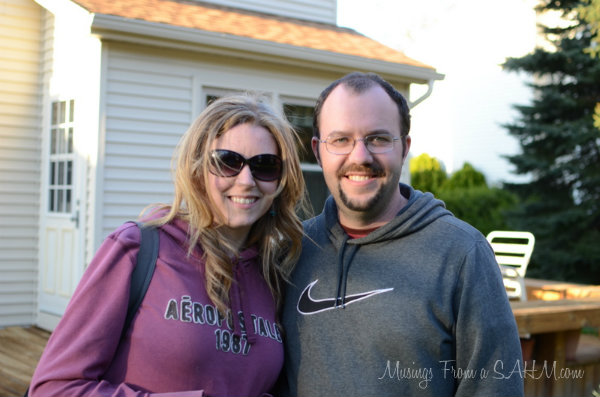 Nate & I are coming up on our 10 year anniversary next month, May 25th to be exact, and naturally, we wanted to do something special. We had hoped to do a weekend getaway but there's just that little thing called 4 kids that got in the way.
A little history – we got married young. Really young. I was 19 and Nate was 20. We didn't have much money. My engagement ring wasn't exactly my dream ring but that was okay; it's the man that counts, right? Diamonds are nice but they certainly don't make a marriage. And it's a good thing we didn't go bigger or better because that would have meant putting it on a credit card and diamonds aren't worth that.
My old ring set: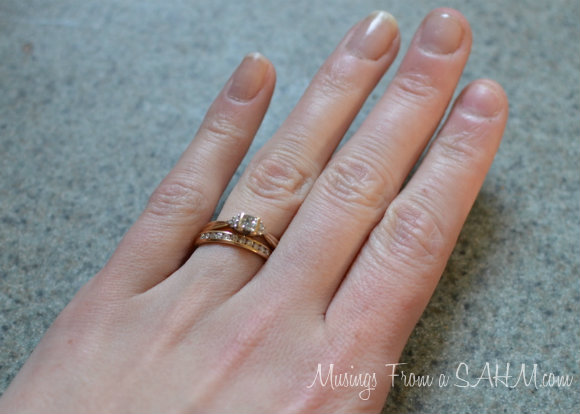 Yesterday, Nate took me to a jewelry store and we looked at new rings. I knew we were going to look, but I had no idea we would actually buy one. And not just one, but a whole new set. It's exactly what I always wanted! Isn't it beautiful?!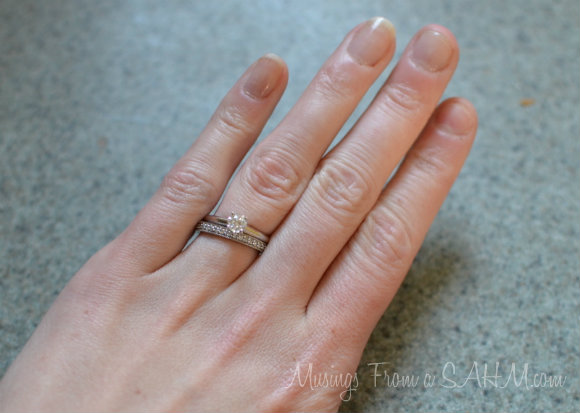 I still have my old rings; I'll never get rid of them, they are special to me and remind me of where we started. But it's so special to upgrade and especially at our 10 year anniversary. And we paid cash (thanks, Dave Ramsey!)
I'm so blessed to have such a thoughtful husband. I love you, Nate. Thank you!