Myachi handsacks have been a huge hit with over 1 million sold worldwide and now the creators of this fun hand sack game have made it more fun and exciting with the introduction of Myachi Battle Paddles. With the design of a lacrosse stick head and the functionality of a baseball glove, the battle paddles can be worn on either hand and gives players a larger surface area to better catch the Myachi handsack. As the Myachi creators worked on this new project, they recognized that kids have smaller hands so they knew this would help. Battle paddles will fit kids ages 5 and up and allow players to catch the Myachi from farther distances and gives them more potential to perform more games and tricks.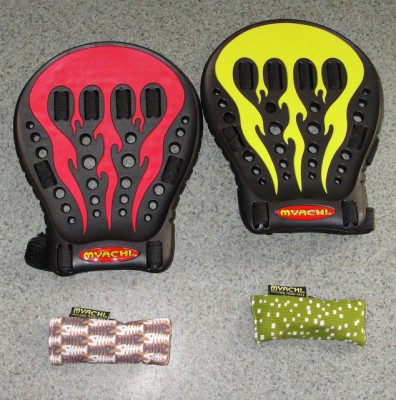 We were sent a Battle Paddle set, which includes 2 battle paddles and a handsack, and an extra Myachi handsack. Nathan received a Myachi handsack in his Christmas stocking last year and loves playing with it. He was excited to see this new version. I had a little difficulty figuring out exactly how the battle paddle fit on his hand, but my husband was able to figure it out quickly. Before long, father and son were having fun in a Myachi handsack battle!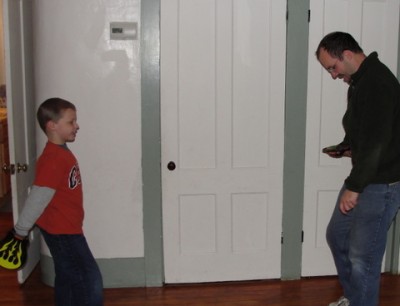 They really enjoyed it and I realized what a great toy this is. It gives my kids a great opportunity for some healthy activity, yet it's perfectly safe for indoor play. With the first snow of the season, we might be in for a long winter and it's always great to know of fun activities like Myachi!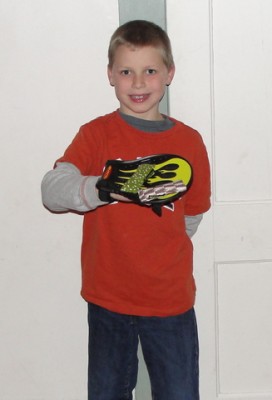 You can buy Myachi Battle Paddles at stores and online.
Disclaimer: Thank you to the sponsor for the free product I was sent to review. I received no monetary compensation and my opinions are my own and were not influenced by the sponsor.