Children love balloons. That's an obvious statement, but if you think about it, have you ever met a child who doesn't like balloons? I haven't. With all shapes and sizes and colors and even types of balloons, the fun can be endless.
I have recently been introduced to a new balloon for kids called MyOwnPet Balloons. They are a "pet" for kids, complete with a leash that allows them to be "walked." Inflated with regular helium, they are bouncy and move easily, but their special "feet" are weighted to keep them from floating away. MyOwnPet Balloons are designed with strong seams and inflation valves to maximize play time and allow the pets to stay inflated for weeks.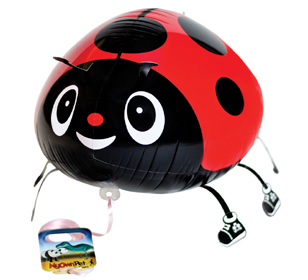 With 27 animals and dog breeds, including ponies, pugs, dinosaurs, cats, even reindeer, to choose from, there is sure to be a favorite for every child with MyOwnPet Balloons!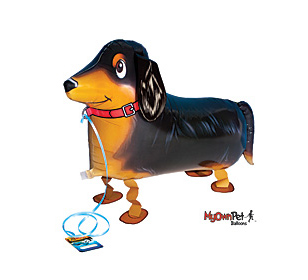 We were sent three balloons to review. Nathan and Emily chose their own and I picked the St. Bernard dog for Joshua. Emily received the cute purple Elephant and Nathan chose the Golden Retriever. We took the balloons down to our local CVS to get them blown up (obviously it would be difficult to ship them already inflated!) and a few moments later, my kids were playing with their new pets.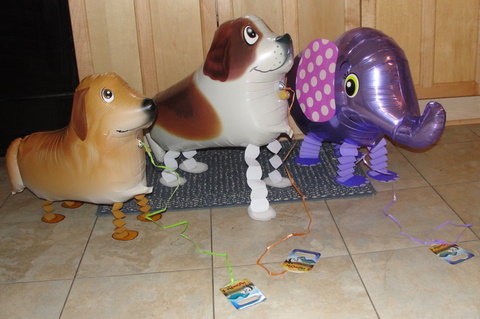 These balloons are so cool. They literally walk like animals as you gently pull their "leash." The dogs' ears flap and their legs bend and sway like they are actually taking steps. My daughter pushed her Ellie, the elephant down the stairs and Ellie "walked" down the entire flight of stairs. I was fascinated too!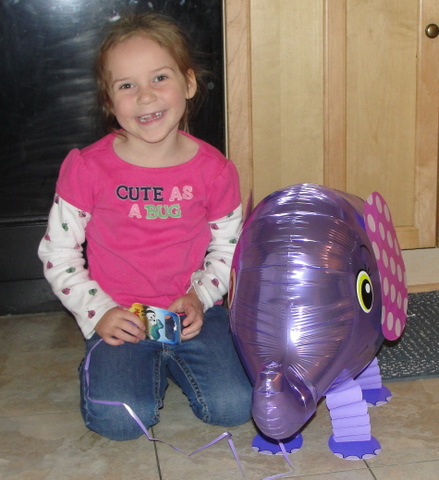 Now tell me – which of these is not like the others?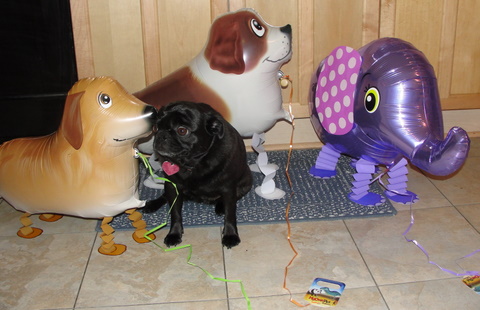 Nathan named his Golden Retriever, Jack, and has already taken "Jack" for walks outside. Emily brings Ellie the elephant everywhere – even to bed with her! And Joshua adores pulling his dog (I'm not sure what the name currently is, it changes) all over the house.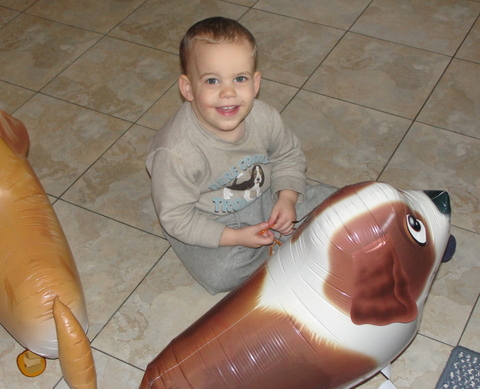 My kids have had so much fun with their new animals and I have to say I'm pretty impressed with how sturdy these balloons are. We've had a leash come off and a leg on another, but that was after a lot of rough play, and it was easy to reattach with some tape. Our "pets" have been kicked, sat on, hugged on, and loved quite a lot and they are still going strong. These balloons can even be refilled if they shrink over time.
MyOwnPet Balloons is a fantastic gift for kids. They are a huge hit in my household and I know we will probably add to our MyOwnPet menagerie in the near future. If you are looking for a unique gift for a child in your life, this is the perfect idea!
Buy It:
You can buy MyOwnPet Balloons at select stores and online for $14.95.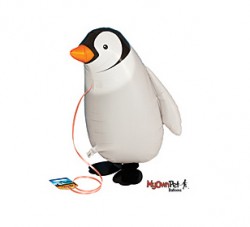 Disclaimer: Thank you to MyOwnPet Balloons for the free product I was sent to review. I received no monetary compensation and my opinions are my own and were not influenced by the sponsor.