Sinus infections can be nasty and hard to beat, even with antibiotics. They can just go on and on and on while you're desperately trying to function, but you feel horrible.
A couple of years ago, when I had a particularly bad sinus infection, that I couldn't seem to kick despite two rounds of antibiotics, my doctor told me about using grapefruit seed extract for sinus infections, which she uses herself.
Hands down, I prefer natural solutions whenever possible so I was more than happy to try her suggestion. More importantly, though, did the grapefruit seed extract work on my sinus infection?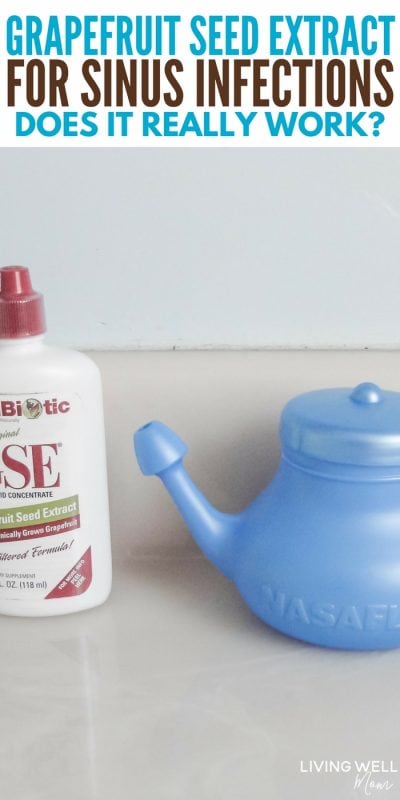 Grapefruit Seed Extract for Sinus Infections, Does It Really Work?
If you don't know what a Neti Pot is, it's not as weird as it sounds. It's slightly weird but not that out there. Simply put, it washes your nose out with a saline solution and helps to loosen and get rid of congestion and junk. It's not magic and won't instantly fix you, but it can help. You can buy a Neti Pot from Amazon
, Walmart, drugstores, and health food stores all over.
Grapefruit Seed Extract is an incredible "natural antibiotic." It helps fight bacteria naturally without any of the side effects of regular antibiotics. I've used this powerful stuff many times and it's amazing. It's great for getting rid of urinary tract infections too. (You add 10 drops into water and drink it 3 times a day for 10 days.) You can find Grapefruit Seed Extract online at Amazon
, Swanson Vitamin, and health food stores.
How I Used Grapefruit Seed Extract for Sinus Infections
I add 1-3 drops of Grapefruit Seed Extract to a Neti pot saline solution, shake it up, and use it as normal. I try to do this 2-3 times a day for a week to 10 days. The results are amazing for me.
For those of you who are familiar with Grapefruit Seed Extract and know how potent it can be: the 1-3 drops mixed in the 8 ounces of the saline solution have never bothered me, even with very sensitive sinuses.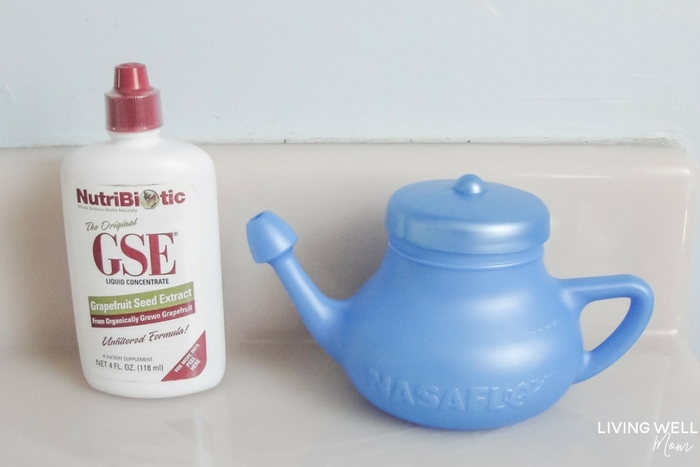 The last time I had a sinus infection was several years ago and within 2 days of using this grapefruit seed extract trick, I was much better. It's amazing stuff!
Please remember that I'm not a doctor or medical professional. These are natural remedies that my doctor has approved for me and ones that have helped me. Always check with your own medical provider.