This past Saturday, I was excited to go to my very first blogging "event." It wasn't so much an event as it was more of a "meet-up" for New England bloggers, but I really enjoyed it. Thanks to the very nice McDonalds on Loudon Road in Concord, New Hampshire for hosting us!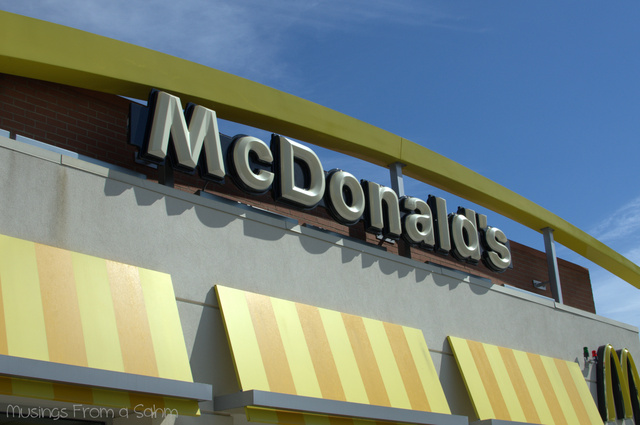 There was a small group of us – five altogether. I was able to meet Laura of A Goddess of Frugality, Susan of Finger Click Saver, Pamela of Mom Does Reviews, and Ellen of Confessions of an Overworked Mom. I can't tell you how much fun it was to finally meet some other bloggers and talk "blog." I will often mention something related to my blog to friends or family and I get the blank stare because they have no clue what I'm talking about. But these bloggers know exactly what I'm talking about. It was great to share tips and learn new things from them.
I have to give an extra shout-out to Ellen from Confessions of an Overworked Mom because I've worked with her online before. It was a surprise to walk in and see her in person! Ellen drove 2.5 hours from Vermont for this. Now that's dedication!
The other bloggers – Pam, Susan, and Laura – are also from New Hampshire like myself. We are all interested in doing more local events and opportunities. Hopefully we can begin to make that happen and share with you!
While we chatted, we enjoyed our delicious McDonald's Bakery items. I ordered an iced coffee and blueberry muffin. Yum!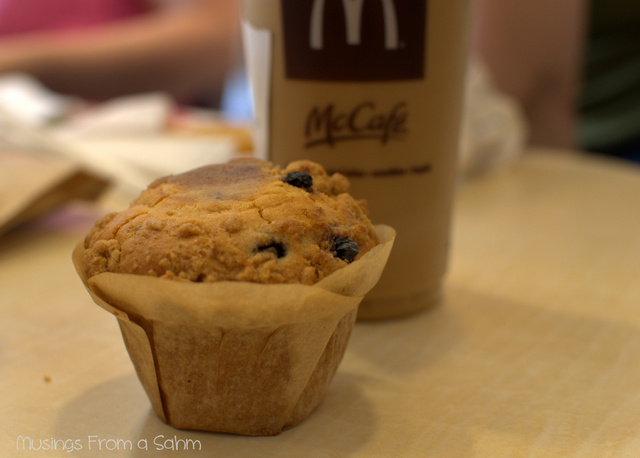 I have one last photo to share – here's me with Laura, Pamela, and Susan. Thanks to Ellen for taking this photo!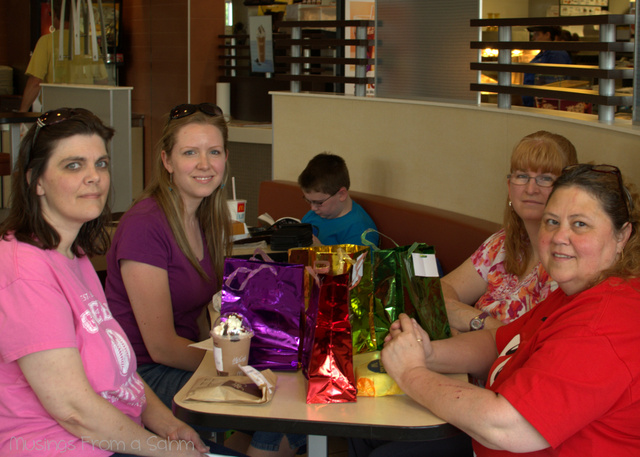 I definitely hope we can do this again soon!
If you're a New England blogger, I encourage you to join the New England Bloggers Facebook group. It's a great place to connect with bloggers and stay up to date on local events.
Disclosure: I was provided with a free breakfast for attending this event. I was not monetarily compensated and I was under no obligation to write this post. My opinions are my own and were not influenced by the sponsors. Thanks to McDonalds for hosting us and to our fabulous PR rep, Kate as well!