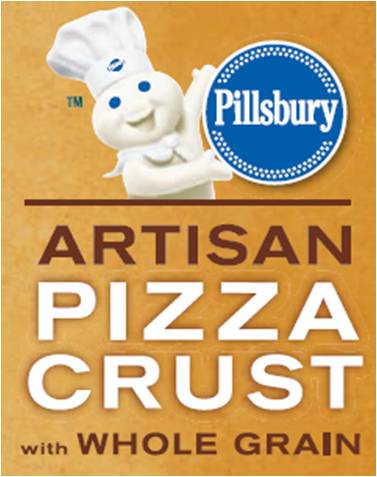 My family absolutely loves pizza. I think they would eat it every night if they could. I love pizza too, but sometimes I wish there were a healthier version that's still easy to make. While I love the idea of making my own homemade pizza crust, I don't have the time. So I buy premade dough from the grocery store. I've tried whole wheat pizza dough from the store before, but so far I haven't had any luck finding a version that doesn't sacrifice taste.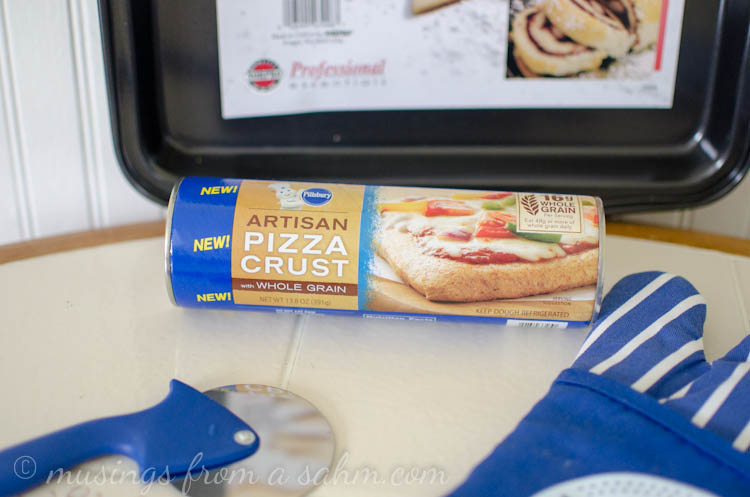 That's why I was glad to hear about the new Pillsbury Artisan Pizza Crust with Whole Grain. With 16 grams of whole grain per serving, this is a pizza crust the whole family will love. It's available in the refrigerated section of grocery stores by the refrigerated biscuits, etc.
We decided to have a family pizza night on Sunday and since I had just picked up a tube of the Pillsbury Artisan Pizza Crust, it was the perfect chance to try it out. I didn't tell the kids that we were using a new pizza dough. Nate actually put it all together, since I was busy editing photos. (See, it's so easy dads can make it!) He made a simple Hawaiian pizza with cheese, slices of ham, and bits of pineapple.
It was delicious. The whole family loved it and everyone had a second piece. As a mom, I was happy that we had an meal the whole family enjoyed (not always an easy feat!) and even better that it had whole grain nutrition, without sacrificing taste.
I definitely recommend Pillsbury Artisan Pizza Crust with Whole Grain. It's delicious!
Download a coupon to save $1.25 off any Pillsbury Artisan Pizza Crust here.

Buy It:
You can this at grocery stores nationwide.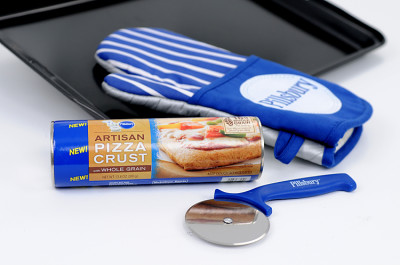 Disclosure: The product, gift pack, information, and additional sample have been provided by Pillsbury through MyBlogSpark.