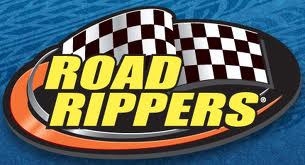 Our girls love trucks. The bigger, the faster, the louder, the better! I love watching my girly girls vroom trucks all over our yard and living room while they have on their princess dresses and tutus. It's seriously adorable!!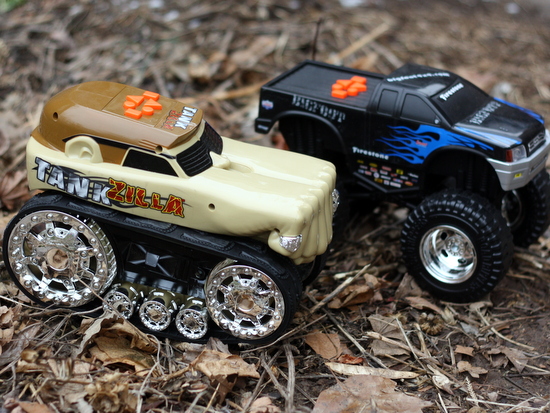 They were SO excited when I told them they got to review 2 of Toy States Road Rippers Monster Trucks. The day the box arrived on our porch they couldn't wait until I got home to open it! Sophie convinced Daddy to open the box right then….and when I walked in I saw my adorable girls driving their monster trucks all over the rug.
Bella liked the blue Big Foot Road Rippers Monster Truck. First, because it was blue, and second because it was the perfect way to transport her princesses all around the room. I love that even at 3, she can press the buttons on the top of the truck and control it! She also managed to give the truck a bath before I caught her – and it still runs and makes lots of noise! I wouldn't recommend the bath, but I was happy that despite the water, the batteries were protected.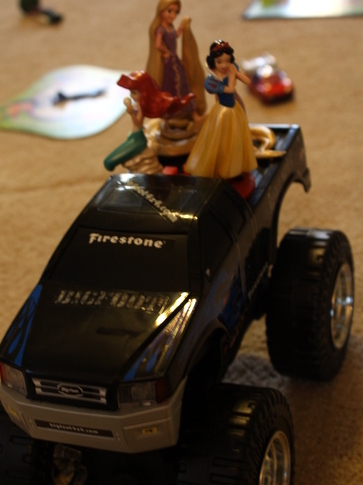 Sophie had different fun with her Road Rippers Monster Truck. It's a tank, and while I really wouldn't have chosen the one with skulls, she likes to remind me that they aren't real. She has been really creative building ramps and other barriers to see what the truck can roll over. We actually used her Road Rippers Monster Truck during our homeschool lessons a few weeks ago when we were trying to graph how many obstacles we could make before the truck would get stuck!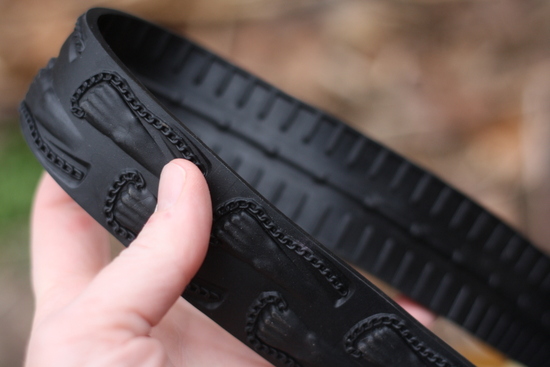 During a warm spell Sophie took her truck outside to make roads in the backyard, which meant the treads got really dirty and sandy. I was really pleased that I could slip the rubber treads off and wash them off, which made Sophie happy since that meant the truck could come back inside!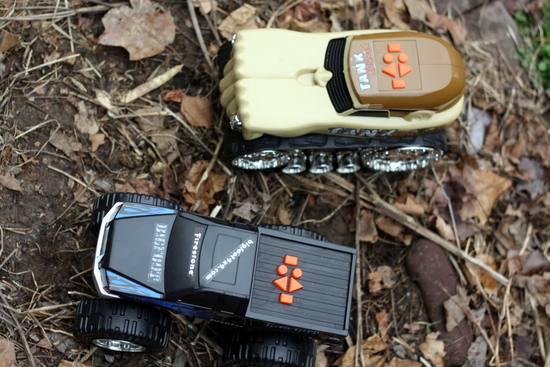 I am very impressed with how well constructed the Road Rippers trucks are! My girls have given them quite a workout, both inside and outside and they are still going strong. I love that they came with batteries installed, and while I usually don't enjoy toys that intentionally make noise, the sounds are not that loud or obtrusive. I would recommend the Road Rippers Monster Trucks to any boy or girl who loves trucks!
Buy It:
Find Toy State Road Rippers Trucks at Walmart, Target, Kmart, & Toys R Us stores for $19.99 (SRP)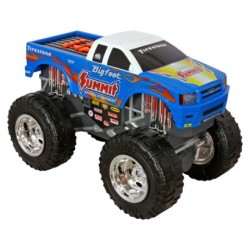 Win It!
1 lucky winner will receive a Road Rippers Monster Truck of their very own!
CLOSED