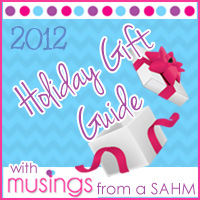 The holidays are a busy time for traveling. Whether you're flying across the country or taking a road trip to visit family, many of us are making plans this season. As you well know, there's all that rush in getting ready and packing and then you sit and wait. You wait at the airport while your flight is delayed. You sit for long hours in the car. Your kids sit and begin to drive you nuts. That's where the Seagate GoFlex Satellite comes in handy.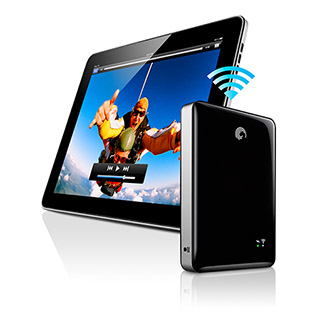 This mobile wireless storage device has 500 GB of storage space and essentially lets you take your "media library" with you, wherever you go. From movies, music, photos, and documents, you can listen/watch/browse from your Wi-Fi enabled device, including iPads, iPods, Androids, and more. That's a whole lot of space too: room enough for over 300 movies!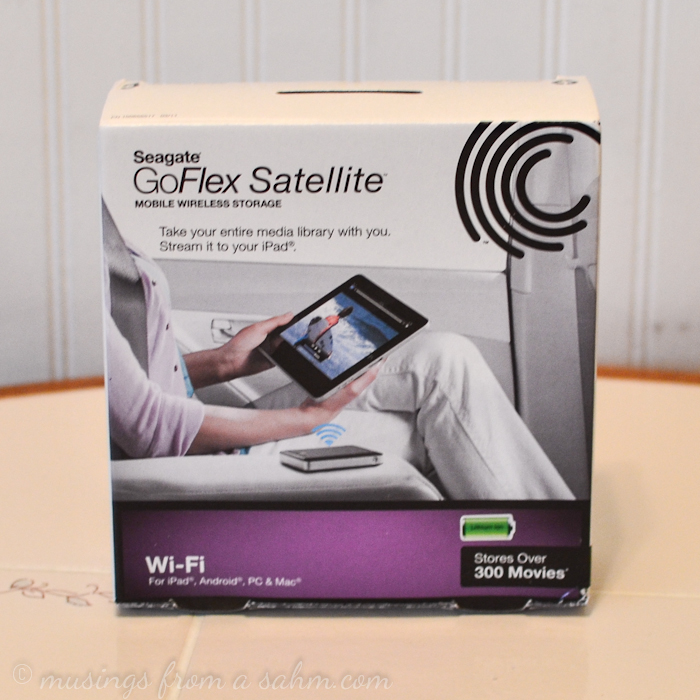 It might sound complicated, but it's actually pretty simple.
First you upload your files onto your computer. You may need a "DVD Ripper" software to do this with movies. Don't forget you can include both your kids' favorites and yours because there's plenty of room! Then simply drag and drop them into your Seagate GoFlex device, which you'll have connected to the computer. Once your Seagate GoFlex Satellite is loaded, connect your device to it, just like you would with any Wi-Fi network. From there, you can access your files with the free GoFlex Media app or your web browser.
Nate's brother is getting married next week and we'll be making the long drive down to North Carolina. It will great to see the family and celebrate with James and Danielle, but at the same time, the 14-15 hours in the car makes a long day with four kids. There and back.
We have a DVD player too, which is great, but I'm excited about how much simpler traveling will be with our new Seagate GoFlex Satellite. With this, we can bring more movies and we don't have to worry about DVDs getting lost or destroyed.
This is the GoFlex Media free app where I can view our files -I love how you can organize folders within the system. I can make a folder for each of the kids, hand them an iPod Touch, and tell them to choose one of their very own movies: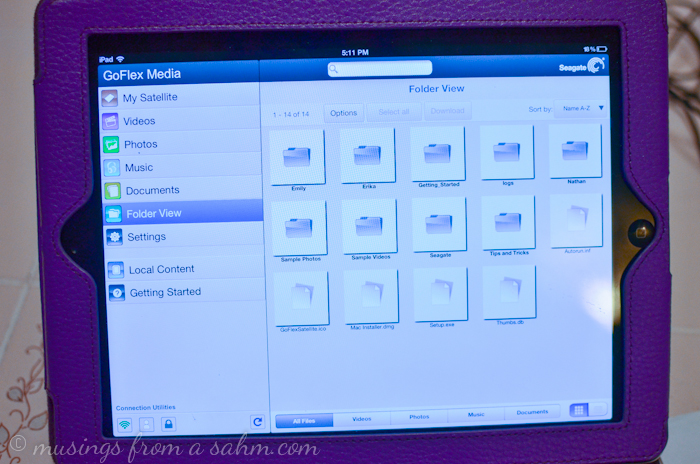 I also love that our Seagate GoFlex Satellite can stream to multiple devices at once. Actually up to 8 different devices at once! Nathan can watch his favorite MythBusters show, Emily can enjoy a Disney Princess movie, and I can catch up on old episodes of Friends – all at the same time. (And I can hope that my two little boys are napping!) We also tested it out and discovered that two people can watch the same movie at the same time on two different devices! Wow!
What about power? The Seagate GoFlex Satellite can stream for up to 7 hours continuously and stand by for 25 hours. AND the folks at Seagate really seemed to think about everything because a regular charger and car charger are included! That means we can plug it into the car and enjoy unlimited streaming for however long we want! It will be Mom putting the breaks on the movies, not the batteries on this trip!
Another nice advantage is that it's small enough to easily fit in a purse or backpack.
We've tested out our Seagate GoFlex Satellite on shorter drives around the state and it works great. Connection is practically instant and streaming is flawless.
My husband is the "geek" and "techie" in our house and he is quick to critique products and tell me that something really isn't worth it, etc. But the Seagate GoFlex Satellite? He is just as impressed as I am.
So there you have it – two thumbs up from this mom and a dad! We highly recommend Seagate GoFlex Satellite!
Buy It:
You can find this at Amazon
(currently $165.64), Best Buy, Seagate.com, and other retailers.
ARV is $199.99
Win It!
1 lucky winner will receive their very own Seagate GoFlex Satellite!
CLOSED