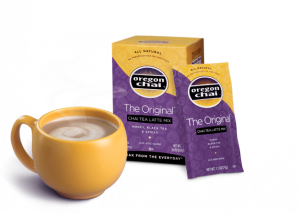 I love tea, especially chai tea, so when Oregon Chai contacted me about hosting a review and giveaway, I immediately said yes.
Oregon Chai began in 1991 when the founder, Heather Howitt, found herself in the Himalayan mountains, sipping a delicious black tea beverage with amazing spices. Upon returning to the United States, Heather couldn't find anything like it, so she began to create and perfect her own interpretation of this ancient Eastern drink and founded Oregon Chai.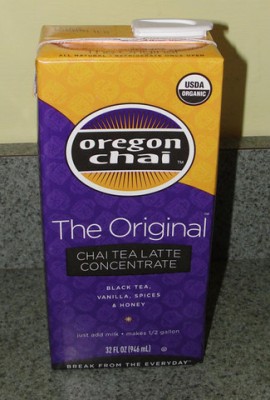 I am sipping a mug of the Original™ Chai Tea Latte Concentrate, mixed with almond milk as I type this. This delicious beverage is in a class by itself. Just the smell of the rich spices alone is soothing and it's the perfect touch when sitting back with a good book – or when typing a blog post like me!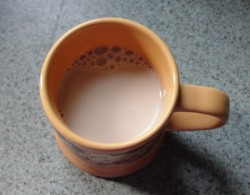 The Original has a complex flavor profile made up of blended black tea, rich honey, sweet vanilla, and rich spices and is available in a concentrate or mix. And it's so easy to mix up a spicy cup of delicious flavor in no time.
You can drink Oregon Chai cold and served over ice, or hot, making it the perfect beverage choice for any season. I've tried both and they are equally yummy. Even if you are not a tea drinker, this beverage is so much more than that and is sweet and flavorful. It's sure to become a favorite, just like it has for me. I am hooked on Oregon Chai Tea and this is going to be a staple in my house from now on!
Oregon Chai offers several varieties including The Original and Vanilla, in both concentrate and mixes.
You can also find Oregon Chai Tea online at Amazon (affiliate link) at great deals!
Disclosure: I received a free product from the sponsor to review. I received no monetary compensation and my opinions are my own and were not influenced by the sponsor.