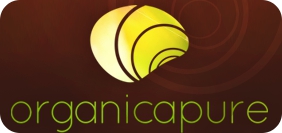 With so many skincare products available these days, it can be confusing to find what you are looking for, even when it comes to products that promote organic or natural ingredients.
OrganicaPure is a new skincare line that has a simple goal: keeping things pure. Using three key natural ingredients – cocoa, honey, and aloe vera, the folks at OrganicaPure have developed a well researched set of high quality skincare products. These ingredients have amazing properties for rejuvenating, healing, and protecting skin from harmful free-radicals, making them a powerful anti-aging trio. From facial cleansers to shampoos and even anti-stretch mark lotion, there is a great selection of products.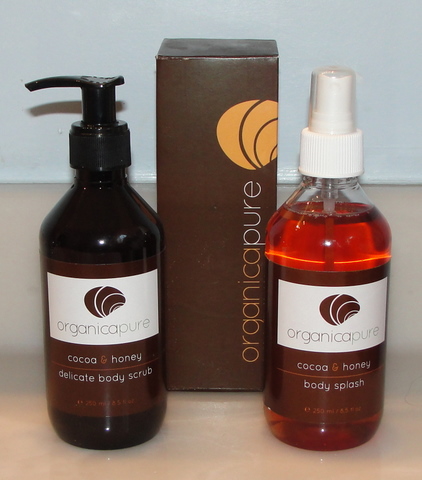 I received Cocoa & Honey Body Splash and Delicate Cocoa & Honey Body Scrub.
I tried the body splash first. This spray is intended to help you relax and refresh with its tropical infusion of scent. The scent is very exotic. To be honest, it's a little too exotic and strong for my personal taste and isn't something I would regularly wear. However, I really liked how natural this product is and if there was another scent option, I would definitely try it. If you do like exotic scents, this is a product to keep in mind. I also noticed that it smelled very "real", which is exactly what OrganicaPure intended. A lot of body sprays smell "fake" or even chemical-like, but Cocoa & Honey Body Splash does not.
I next tried the Delicate Cocoa & Honey Body Scrub. This delicate skin scrub uses cocoa and honey to clean, soften, and revitalize skin with their natural anti-aging properties. This body scrub smells really nice and exotic, but not so much that I wouldn't use it. It is thick and I found it to work best by applying a little directly to my skin. Once I was finished, my skin was noticeably softer and smoother. My skin is sensitive and I don't generally like to use harsh exfoliating scrubs but this one did a fantastic job without any irritation. Even the next day, my skin feels cleaner and better moisturized.
While I wouldn't buy the body splash, that is just a personal preference regarding the scent and overall, I really like OrganicaPure as a company that has high-quality natural products that work well.
Disclaimer: This review was made by possible by Mom Spark Media. I received a free product in exchange for my review and my opinions are my own and were not influenced by the sponsor.