I have always admired personalized jewelry, but never actually owned any until recently. Before becoming a mom I loved Mommy Necklaces! You know, the necklaces that allow you to pair your child's birthstone with a cute heart or something else along those lines. I love them!! However, recently it seems like there are millions of companies offering them. It can be a bit daunting to figure out who offers both the cute styles you want AND great quality. After all, you want your jewelry to last! Well, for your next personalized jewelry purchase, I highly recommend Origami Owl!
This company features a unique jewelry line that includes Living Lockets, custom designed to tell the story of your life and represent the things you love, and the Tagged collection, meant to create a statement about who you are and what you believe in.
I was invited to try out the Tagged line from Origami Owl, which includes SO many options! You can choose Empowerment tags, Inspiration tags, Initial tags, and Accent tags, add an Earth Element or two (or four in my case!), and a chain. I love the variety! I ended up choosing an Inspiration tag that says "Blessed," a heart Accent tag, and Earth Elements representing May, June, July, and September (for four very special kiddos).

I am so pleased with the quality! The Tags are made of pewter and the Earth Elements are hand-assembled using natural stones and sterling silver accents. And best of all, every bit of it is made in the USA!!
My necklace also included an Origami Owl Accent tag, which I think is pretty cute. And every necklace bears a tiny oval tag near the clasp that says "Origami Owl." It is classy and definitely won't make anyone wearing it feel like a walking advertisement. That is important to me!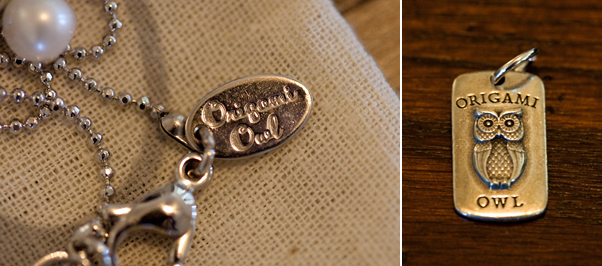 Origami Owl necklaces come in a cute little canvas bag and would make fantastic gifts for anyone, from your best friend, to your mom, to that always-hard-to-shop-for person in your life. And believe me, they have something for everyone! They are definitely going on my list of places to shop for friends and family!
Buy It:
Origami Owl Custom Jewelry can be purchased at origamiowl.com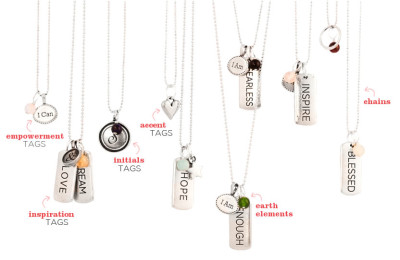 Win It!
1 lucky winner will receive an Origami Owl charm necklace of their very own.
The winner can choose the charms or pick a pre-made necklace!
CLOSED