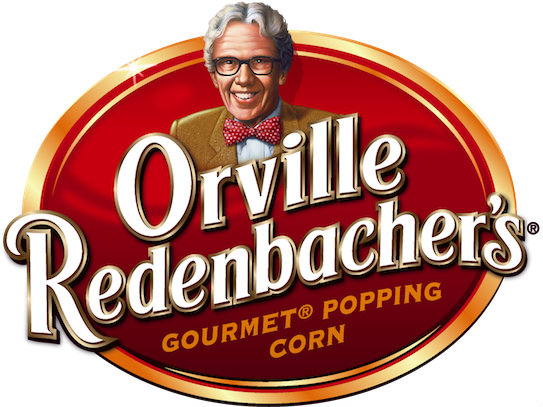 Moms are usually on the lookout for new ways to get our children to eat healthier. I know I am. Whether it's getting them to eat more vegetables or simply their dinner that we put in front of them. My family eats pretty healthy, but there's always room for improvement. Snack time is one of those times. Sure there's things like crackers, pretzels, etc, but that gets boring and often doesn't even fill them up.
At my house, snacktime is at 3 o'clock sharp. Believe me, my kids let me know. "SNACK TIME, MOM!" they scream and anxiously wait for me to hand out their snack bowls. (You would think I'm starving them.) We homeschool and have finished our school year, but regardless of whether it's an after-school snack or just middle of the afternoon playtime, kids need to refuel. Brain power or running around, they need a snack that's going to fill them up and offer nutritional benefits.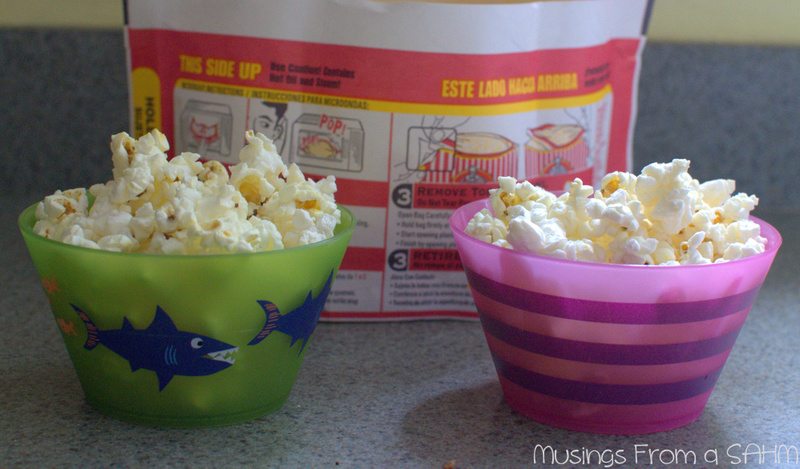 Orville Redenbacher SmartPop is just the solution. It's 100% wholegrain, is low in fat, and has zero grams of trans fat. It's also a good source of fiber, providing more than three times more fiber than foods like chips or pretzels.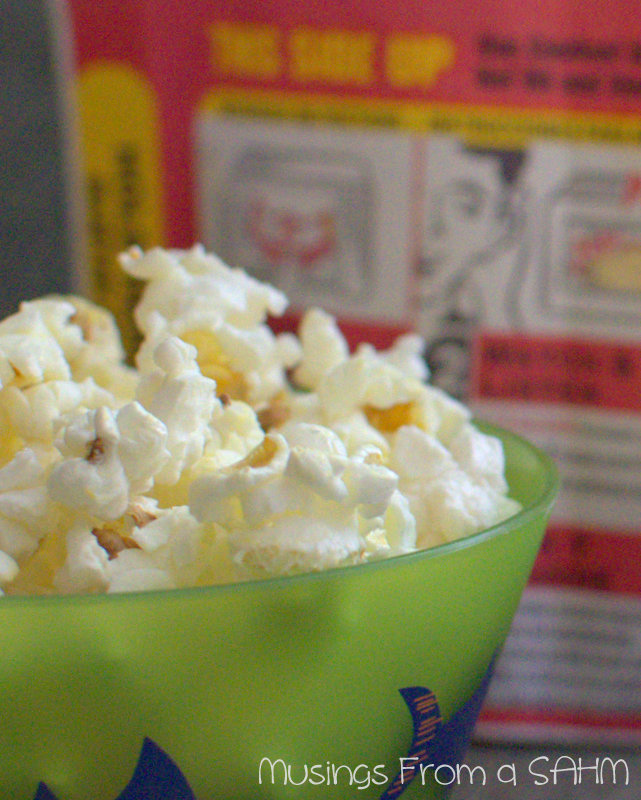 For the past couple of weeks, just as I took Orville Redenbacher's Healthy Snacking Challenge and replaced my usual snacks with yummy and nutritious popcorn, I've been offering popcorn to my kids too.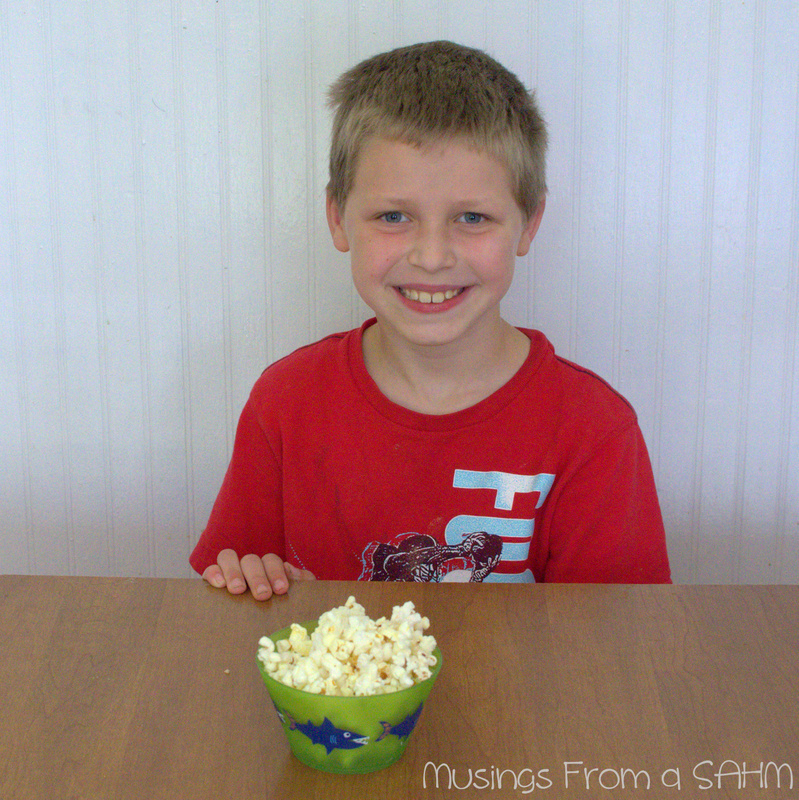 Before this campaign, I admit I never really thought of giving my kids popcorn for an afternoon snack. Movie night? Sure! But snack time? It hadn't crossed my mind. But I'm so glad we have because, not only does a bag of Orville Redenbacher SmartPop easily provide enough for all four of my kids plus myself, but it fills them up and they love it! They gobble it up and ask for it everyday. So much that I've actually said "no" a couple times because I wanted to save some for me! (Did I really just admit that?) Because it's so easy to make and serve (just pop it in the microwave for approximately 2 minutes), I really can give it to them everyday. It fills my kids up, they're happier because they're getting more and it's a delicious "treat."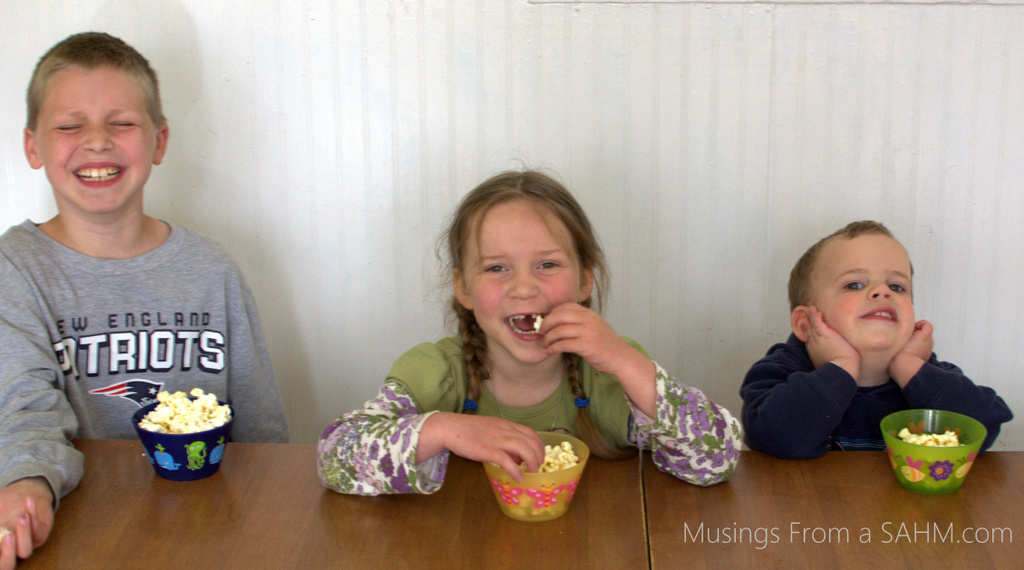 If you haven't tried Orville Redenbacher SmartPop yet, I highly recommend that you do!
You can find it in stores everywhere and on Amazon. (affiliate link)<
I wrote this review while participating in an ambassador campaign by Mom Central Consulting on behalf of Orville Redenbacher's. I received Orville Redenbacher's SmartPop! products as well as a promotional item as a thanks for my participation.