We've been working on building a pallet garden this summer. It's our first garden at the house we now live in and we've spent a lot of time researching and looking into different gardening plans.
So long in fact that our garden is a bit behind but the weather is finally staying warm, even at night, and our plants are happily in the ground. That means they are no longer in their little containers that proudly display what they are! Now that they are in the ground I decided they needed Garden Markers to remind me what they are as they grow.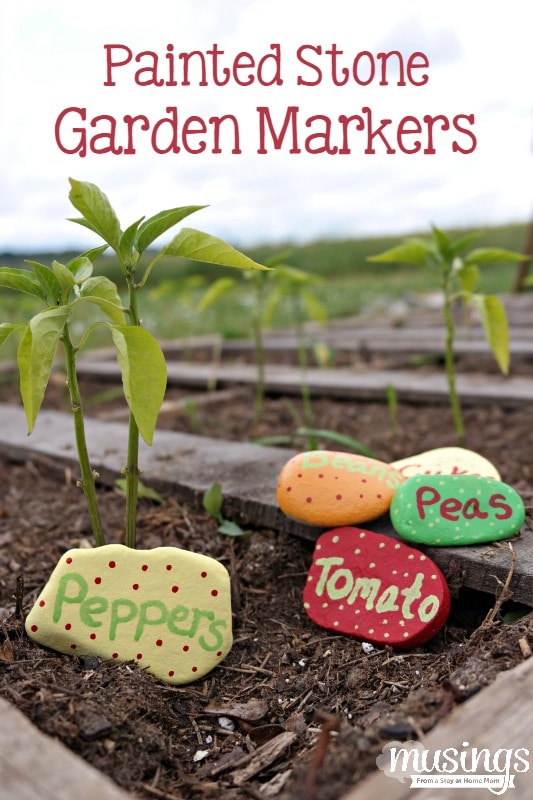 These fun painted stone garden markers really brighten up the garden. They're a nice change from the typical markers and you can paint them in any color or design you want.
Painted Stone Garden Markers
Supplies:
stones
multi surface paint – appropriate for outdoors
paint pens
paint brush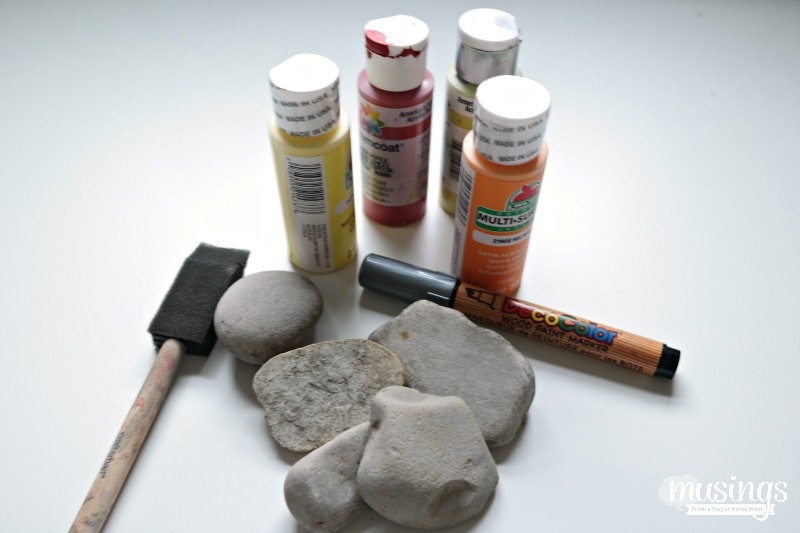 Instructions:
Apply 2-3 coats of multi surface paint to each stone. Let the paint dry between coats.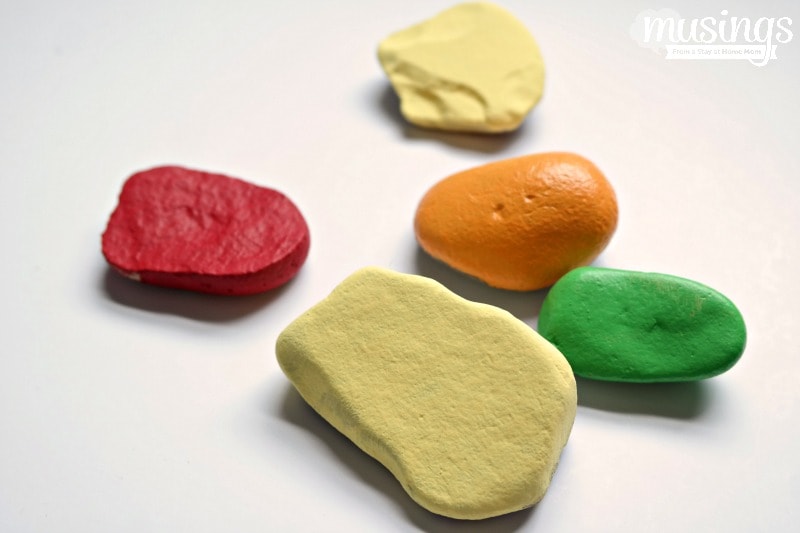 I used bright, vibrant colors that remind me of the colorful produce we'll hopefully be harvesting this summer!
After you've allowed the paint to dry completely use a paint pen to add the names of your plants to the stones.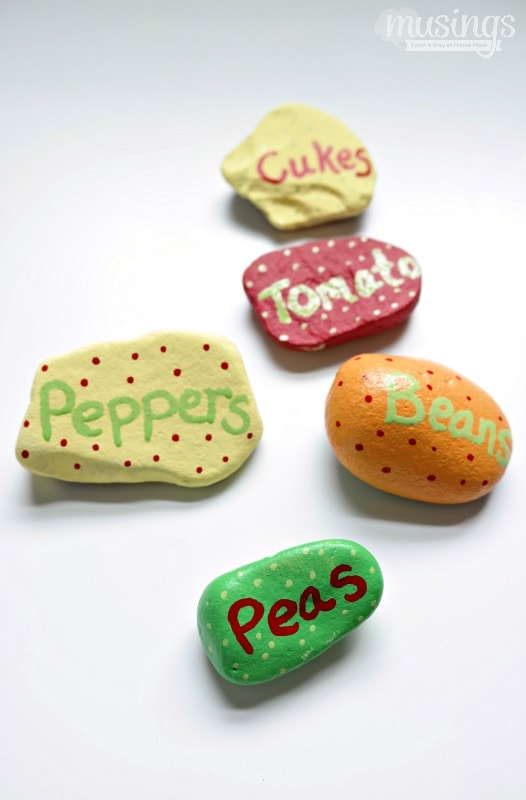 I also added polka dots around the names to give the Painted Stone Garden Markers more color. You could add stripes or with a fine tip paint pen you could even add little drawings of the vegetable! Get creative and have fun with them.
These would be cute in a smaller version for an herb garden as well. For an indoor herb garden you could paint with chalkboard paint and write the herb names in colorful chalk! How fun would that be?
What kind of Garden Markers do you use in your garden?