We're fortunate, here in New Hampshire, that we don't often have drought-like conditions, but I know many areas of the country do. My mom lives in Texas and they sometimes go months without rain! In fact, 36 states will experience some form of water shortages. Really, wherever you live, it's smart to water your yard more efficiently. Did you know that 1/2 the water we use outdoors is wasted? It's true!

A few weeks ago, we reseeded our front lawn with Pennington Smart Seed. Our yard went from looking bare and patchy at best…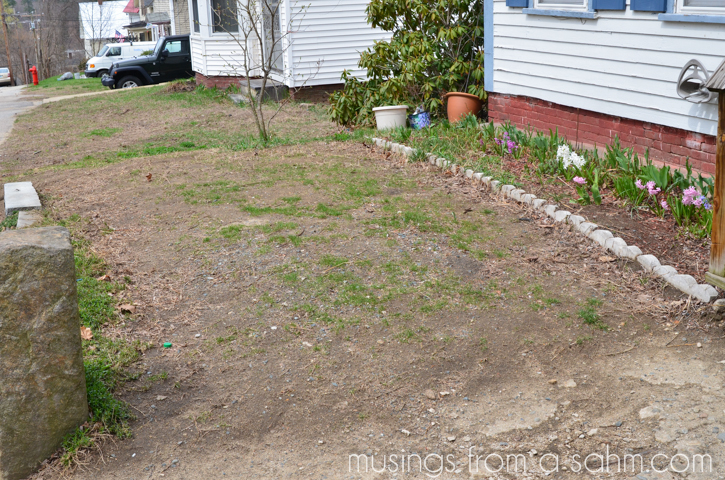 to….*drumroll please*…. this wonderful green lawn!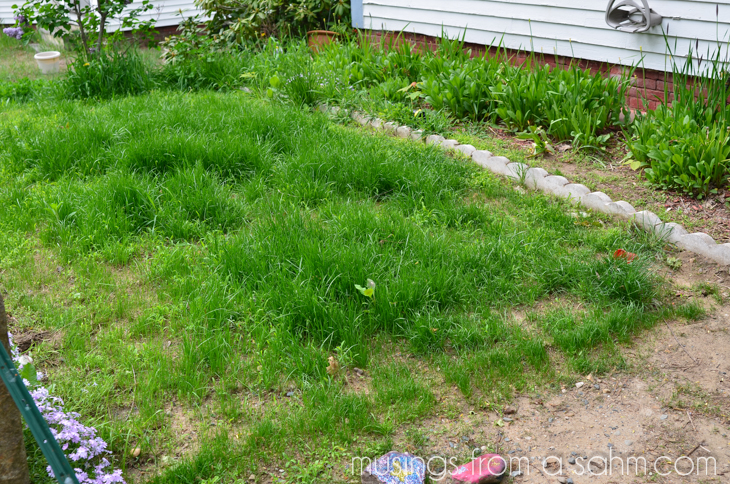 Yes, there's a few bare spots, but we'll fill those in soon. The difference is incredible!
I can now see for myself how Pennington Smart Seed's exclusive MYCO Advantage seed technology works; with beneficial micro-organisms, these seed roots are denser and deeper resulting in stronger grass.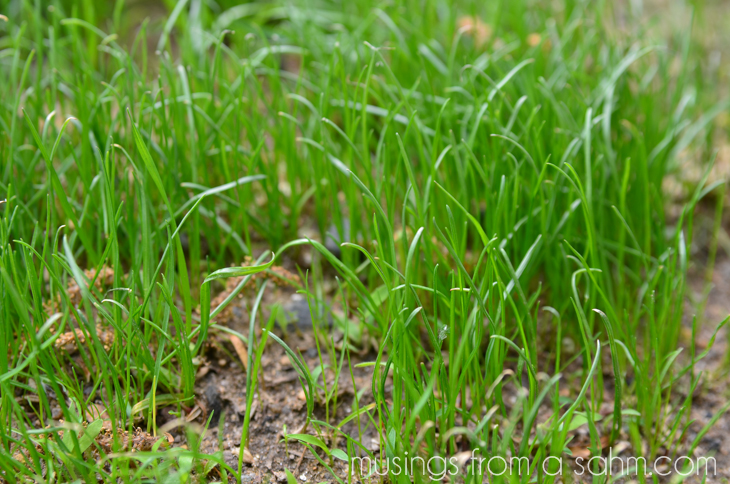 Another key factor in our successful Pennington Smart Seed lawn is that we've learned how to water the grass more efficiently.
Here's a few tips I've learned from Pennington Smart Seed:
10 Tips for Reducing Water Consumption
Condition your grass in the spring to be ready for drought. Water them for longer periods of time but less frequently. This encourages the roots to grow deeper, which handle drought better.
Install water-saving systems. Add a drip-irrigation system around your yard. This only waters when moisture is needed. You can also use rain barrels.
Choose water-efficient plants. Pick a grass seed, like Pennington Smart Seed, which is a pure-bred, drought-tolerant seed that stays green for up to 3 weeks and requires 30% less water each year than other brands.
Don't water your lawn too often. It's more common than you'd think to overwater grass. This results in shallow root systems, more weeds, and even other issues like disease. You only need to water your lawn when the color becomes about 50% lighter.
Adjust your sprinklers. If you see water running down the street (which frequently happens at my house!), you should adjust the sprinkler so it's more efficient. This also may mean the ground is saturated so turn it off!
Water at night or in the morning. This helps prevent water from evaporating during the hot mid-day hours.
Don't water the grass when it's windy. Wind will blow the water away and increase evaporation.
Add mulch over new seed. This helps lock in moisture and protect new seeds.
Use a broom to sweep dirt, leaves, etc. off sidewalks instead of spraying with the hose. Simple but true!
Fertilize as needed. Read up on fertilizing and choose one that will work for your grass. When fertilized properly, grass is stronger and needs less water. Which means it's better able to withstand drought conditions.
The biggest tip I was reminded of was to adjust our sprinkler. So often our sprinkler goes all over the place and we waste so much water (and money!) running down the street.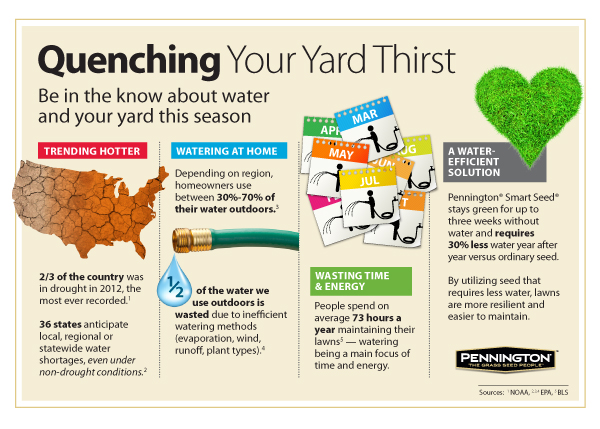 Many of you will probably do yard work this upcoming Memorial Day weekend and as you make your plans, I encourage you to remember Pennington Smart Seed. With each bag passing high quality standards and consistently proving results, it's no wonder Pennington has great customer satisfaction. I've seen it for myself with our results!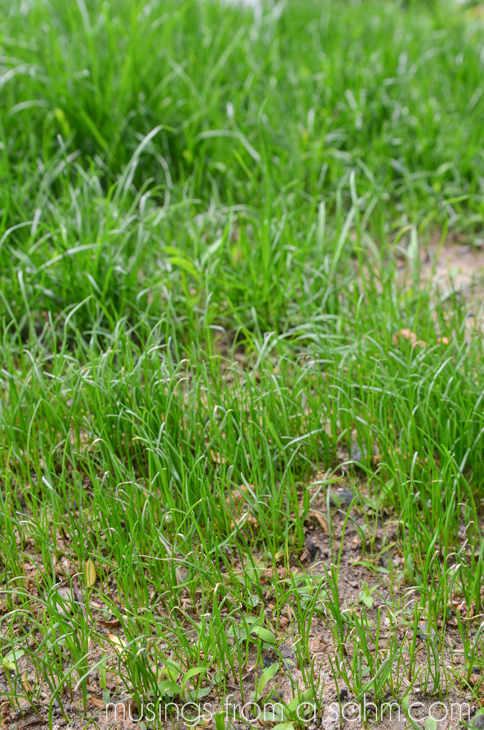 Nate and I plan on reseeding our backyard with Pennington Smart Seed too and I can't wait to get started this weekend!
Check out Pennington Smart Seed at your local store; you can find regular seed mixes and also specialized blends that are ideal for your region.
Disclosure: Central Garden & Pet partnered with bloggers such as me to help educate us all about their Pennington products. As part of this program, I received compensation. They did not tell me what to purchase or what to say about the use of the products. Central Garden & Pet believes that consumers and bloggers are free to form their own opinions and share them in their own words. Central Garden & Pet's policies align with WOMMA Ethics Code, FTC guidelines and social media engagement recommendations. A winner will be chosen by random and gift card fulfillment will be handled by a third party.