If you have a little girl around the age of 5 or older, you've probably heard of Polly Pocket and friends. You might even have some around the house.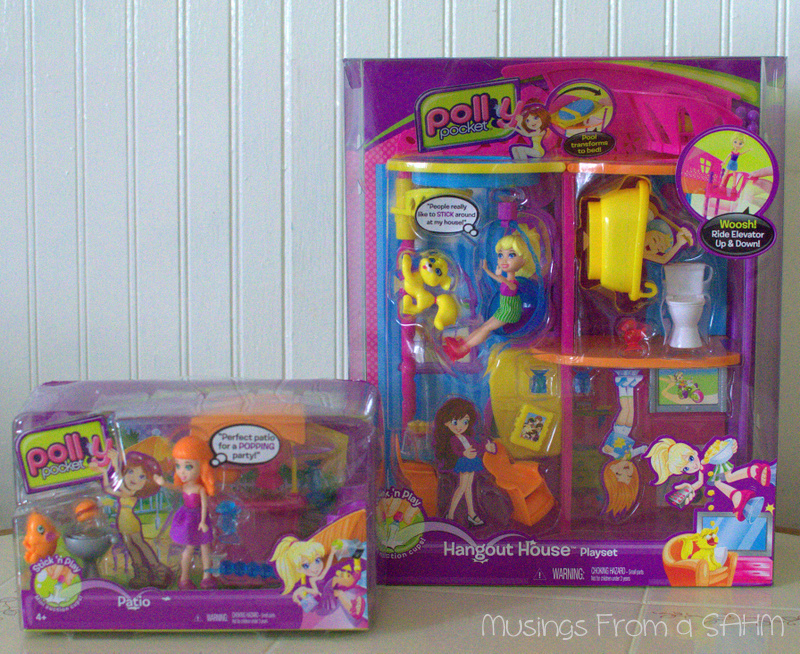 I received the new Polly Pocket Hangout House playset to review. This fun addition to the Polly Pocket collection has a new feature: Stick 'n Play suction cups. This lets accessories and pieces stick into place so they're not sliding and falling all over. Or getting lost as easily! The Hangout House can also transform into different styles. For example, the bathtub can flip into a bed and then back again. This allows for more fun and versatility without taking up as much space.
There's also Stick 'n Play Room Assortments that can be added on with more furniture, accessories, and a room for each set. There's 3 Room Assortment sets: Polly's Game Room, Lea's Outdoor Patio, and Kerstie's Kitchen. Each one comes with a Polly Pocket friend and the room itself. Get one or get all three to add onto the main Hangout House. We were sent the Patio set.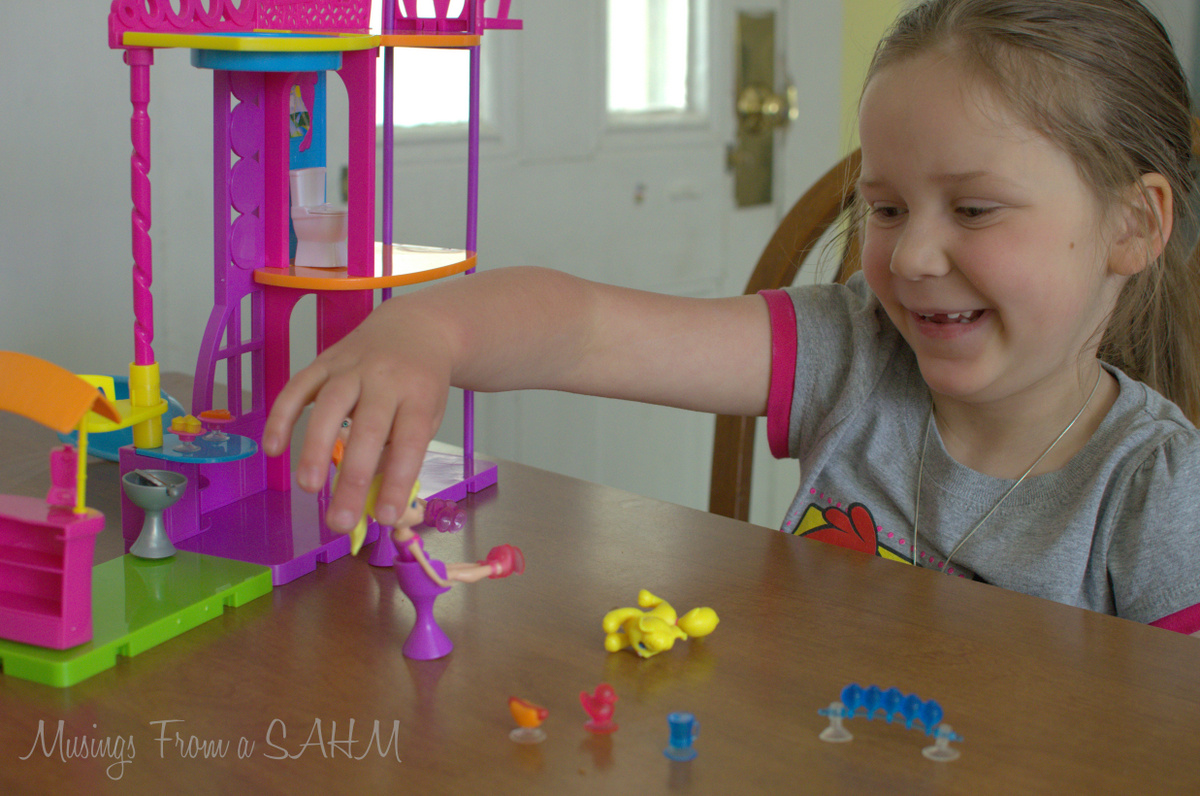 My daughter Emily is 5, so she's at the perfect age to enjoy this. Emily plays with this everyday. She said Polly is her favorite (of course) and she likes the "sticky" things because "things don't fall over as much." She also enjoys changing the walls to make different setups.
In my "Mom opinion," the Polly Pocket Hangout Stick 'n Play suction cups aren't super sticky; I put Polly in a chair and after a minute the chair falls over. But overall, they do help keep the pieces from sliding all over the place and I think it's a neat idea.

This was Emily's introduction to Polly Pocket and with the fun she's been having, I know there will soon be more Polly Pocket additions to our house. I think this is a really fun play set for little girls and would recommend it.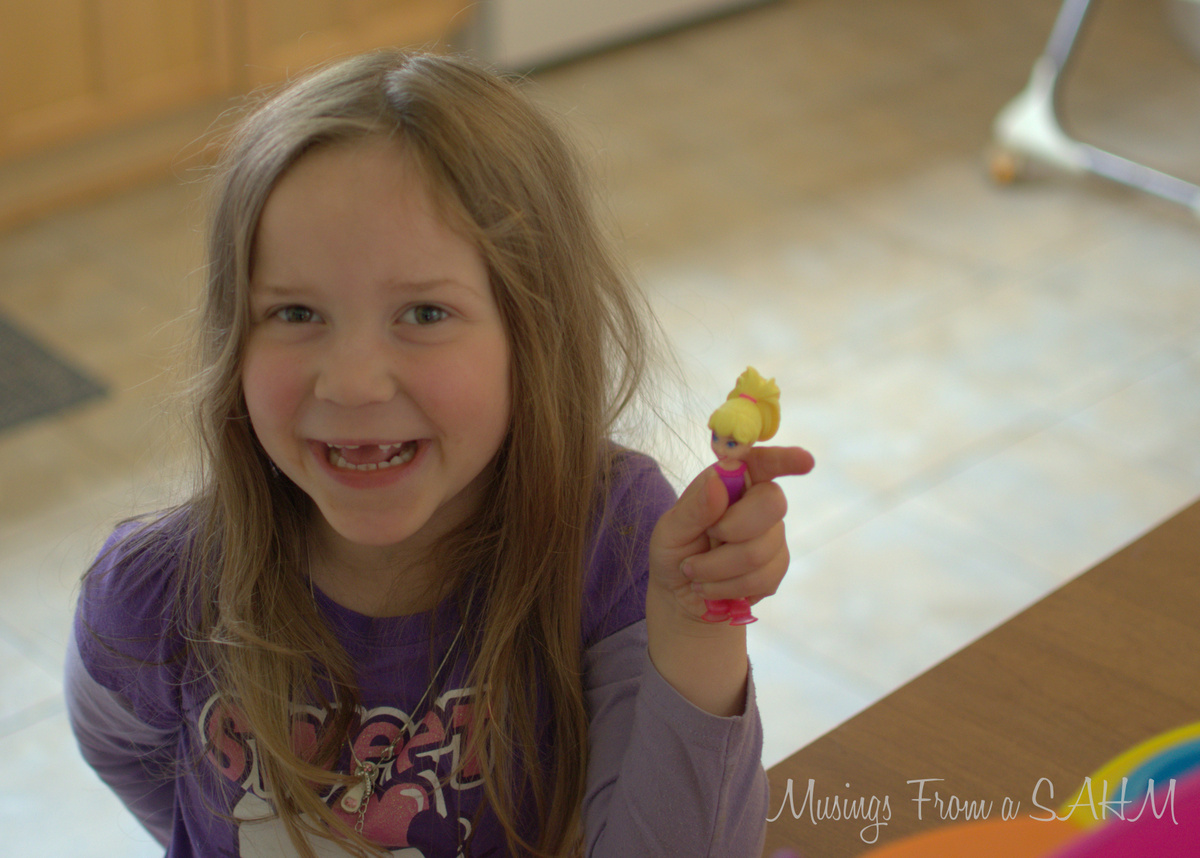 Buy It:
You can find these sets at stores nationwide, online and at Amazon:
Polly Pocket Hangout House Playset

Polly Pocket Stick 'n' Play Room Assortment
Disclaimer: Thank you to the sponsor for the free product I was sent to review. I received no monetary compensation and my opinions are my own and were not influenced by the sponsor.