I was introduced to Aveeno products when Sophie was about six months old. We were using the standard baby shampoo/body wash, but her poor skin was reacting to everything from the detergent that we used to the soap for her skin. My mother-in-law suggested that we give Aveeno Baby Wash & Shampoo a try, and it was the only product that was gentle enough to use every day with her and not cause her skin to break out.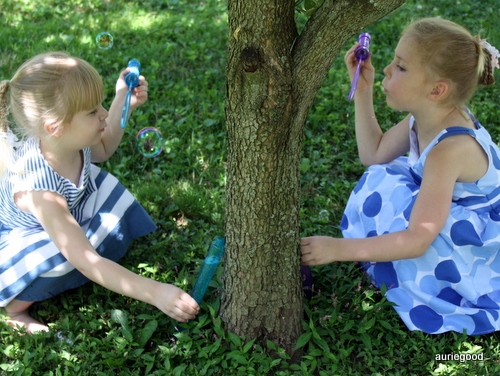 We continued to use the Baby Wash & Shampoo with Bella when she was born, since her skin is even more sensitive than Sophie's! Every now and again we try another body wash or shampoo product, but within days we always come back to the Aveeno. The Baby Wash & Shampoo is gentle, lathers well and rinses clean the first time – no need to rinse over and over again! The girls both have thick hair, and the shampoo rinses out easily, which is wonderful since my girls do not like to have their hair washed.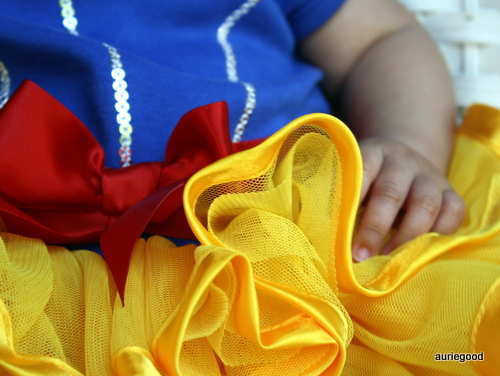 Since we foster babies of many different races, we have found that Aveeno is the best wash to use for all our babies. The calming lotion is a fantastic way to add moisture to baby's tender skin. Our current placement Baby J loves the Calming Lotion and giggles as soon as I hold up the bottle!
Another way we use Aveeno is to add bubbles to the bathtub! Aveeno doesn't make a bubble bath, but by pouring a capful of the Body Wash into the bathtub while the faucet is running you can create a tubful of bubbles sure to delight your little ones!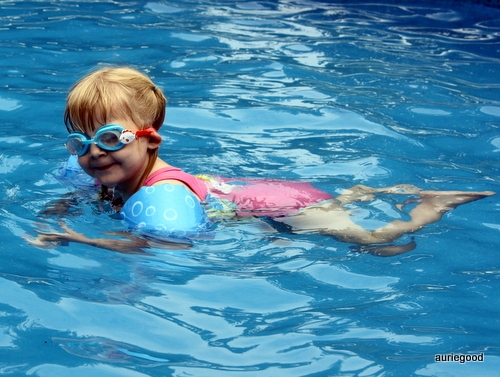 My favorite Aveeno product is the sunscreen. Hands down, it's the best formula I've found – and with fair skinned little ones as well as myself I have tried most sunscreens out there. The lotion goes on creamy, absorbs quickly into the skin and leaves no residue or smell. We've tested the sunscreen playing in the yard, going on bike rides, swimming in the pool and at Sesame Place – and we have had no sunburn so far this summer! What I really love about this sunscreen is that it doesn't burn if it gets into your eyes – something that we have had trouble with in the past.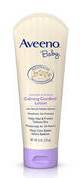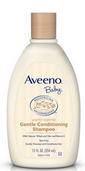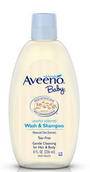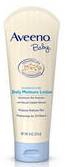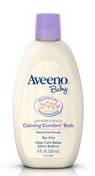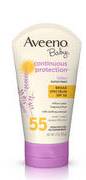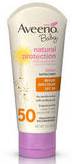 I can't recommend Aveeno enough – there is a product for everyone and every skin type! While I was provided with baby products for this review, I have used the Aveeno foaming cleanser, facial lotion and calming skin lotion for years with excellent results!
1 lucky winner will receive a bottle of Aveeno Baby Wash & Shampoo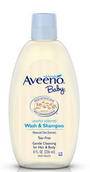 Rules:
This giveaway ends on July 29, 2013 at 11:59 pm EST.
Open to the US only, ages 18+.
Click here for complete rules and disclosure.
Closed – the winner is: Dawn K