Rafflecopter makes it easier to create, run, and enter giveways.
As a blogger, it has saved me so much time and frustration. It's organized and fun too. I can't imagine not using Rafflecopter. When I enter giveaways myself on other blogs, I usually skip them if there's not a Rafflecopter form. I guess I'm a little spoiled.
Now Rafflecopter has been released from private beta form and is available and free for everyone to use! If you've been wanting to try it out, now you can!
With that, Rafflecopter has a new form with a better layout. For more details, read the Rafflecopter blog, but here's my take on it:
You now log in with your Facebook account or use your name and email address. No more cookies to remember you, which has caused issues before.
If you sign in with Facebook, you'll be able to go back and edit your entries.
If you enter a giveaway on one computer and then later want to finish on your smart phone, you can use both name/email method and Facebook to enter; Rafflecopter is smart enough to connect your email to your Facebook account. Pretty handy, huh?
For bloggers – you can have more than one Rafflecopter widget on one page now! No more annoying page breaks!
Your last name will not be displayed – it will only show your last initial now.
If there's a mandatory entry, you will only see this first. Then once you complete it, the additional entry methods will appear.
I thought it would be fun to let you all test out the new Rafflecopter with a giveaway, sponsored by me!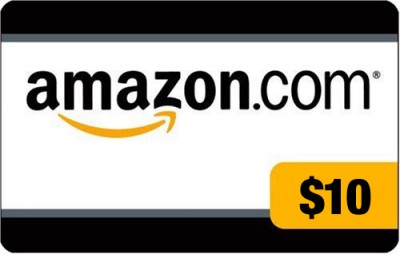 Win It!
1 lucky winner will receive a $10 Amazon Gift Card!
Rules:
This giveaway ends on December 27, 2011 at 11:59 pm EST.
Open Worldwide, ages 18+.
Click here for complete rules and disclosure.
Disclaimer: This giveaway was sponsored by myself. I received no compensation or incentive to post this from Rafflecopter.