Summer is the perfect time to take a road trip. Kids are out of school, the weather is (usually) good, and there's thousands of fun places to visit all over the country. Now National Geographic Kids has two super cool guide books to help kids enjoy the adventure and learn along the way.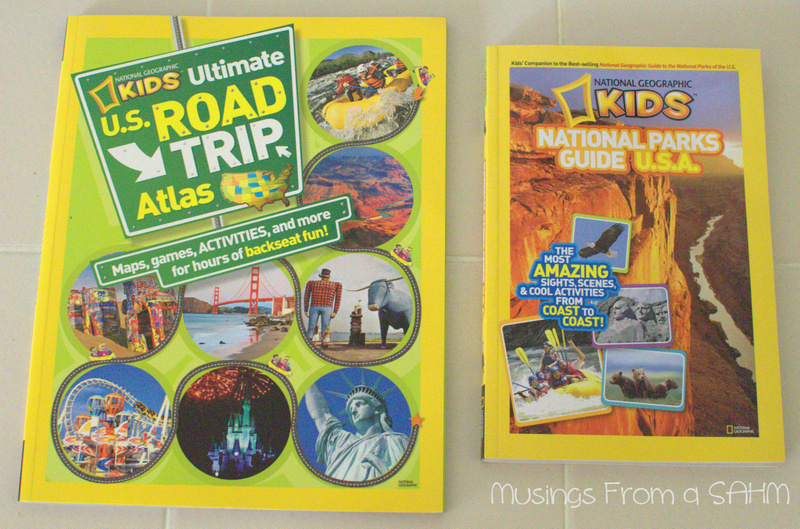 The Ultimate U.S. Road Trip Atlas features each state with a map, 5 neat things to do there, fun facts, the animals that live there, and funny quirky things that make each state unique. There's also games and fun ideas that help pass the time.
National Parks Guide U.S.A. contains information on the favorite national parks of our country with interesting photos and facts. It's organized into sections by each part of the country so it's easy to search for parks where you're traveling.
Nathan is 9 years old and he loves maps and this kind of thing so it was perfect for him. He has spent literally hours pouring over the information in these two books. I asked him which book was his favorite and he said he liked the National Park book best because it has lots of places he wants to go one day, particularly Yellowstone National Park.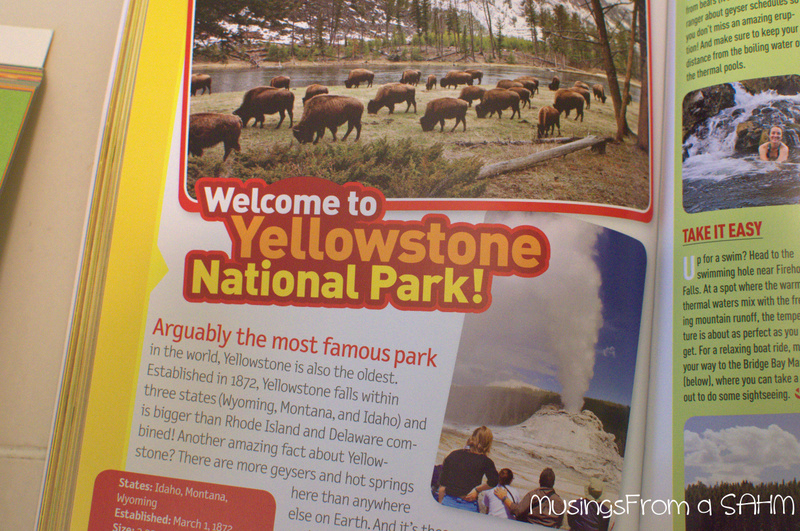 Each book is packed with information, but it's not so detailed that it's boring for kids. And the beautiful photos add a lot.
The U.S. Road Trip Atlas has detailed information about each state, including roadside attractions and 5 Cool Things to Do. I love that they included fun facts, like our own state of New Hampshire's Brake For Moose signs along the road. Now the signs say "Hundreds of collisions each year" but when I was a kid, they used to state the number of collisions. They stopped doing that when they realized this was scaring tourists.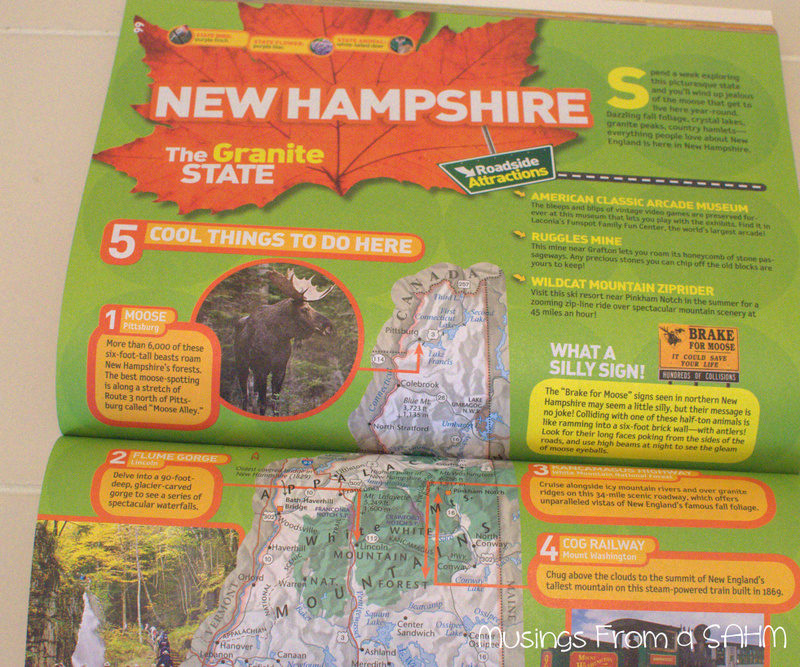 These are excellent books, whether it's simply for fun, education, or a road trip and I highly recommend them.
Check out the National Parks by National Geographic App too!
Buy It:

Disclaimer: Thank you to the sponsor for the free product I was sent to review. I received no monetary compensation and my opinions are my own and were not influenced by the sponsor.