Just in time for school, Rubbermaid has released a great new product – the Rubbermaid LunchBlox Sandwich Kit. The modular containers snap together to form a "block" which makes it convenient to store in a bag or lunch box. Included is a Blue Ice "block" that keeps contents chilled.
Rubbermaid LunchBlox Sandwich Kit features:
Modular containers snap together in to save space in your lunch bag
Kit includes specially designed Blue Ice™ pack that works with LunchBlox containers to keep lunches chilled on the go
Containers are perfectly portioned for lunch foods commonly carried away from home
Microwave-, dishwasher- and freezer-safe and BPA-free
The Sandwich Kit includes a sandwich container sized for regular and specialty breads, two snack containers (perfect for yogurt or nuts) and a snack container (perfect for fruits, vegetables and chips)
With Nathan going to school this fall, Rubbermaid LunchBlox will make packing his lunch much easier for me. Now I don't have to worry about wasting plastic bags every day or trying to fit other larger containers that fall all over into his lunch bag. This is the perfect solution. It also makes it easier if I want to pack something like yogurt. Now I can buy the cheaper bigger container of yogurt and simply spoon what Nathan wants into one of these mini containers and he's all set.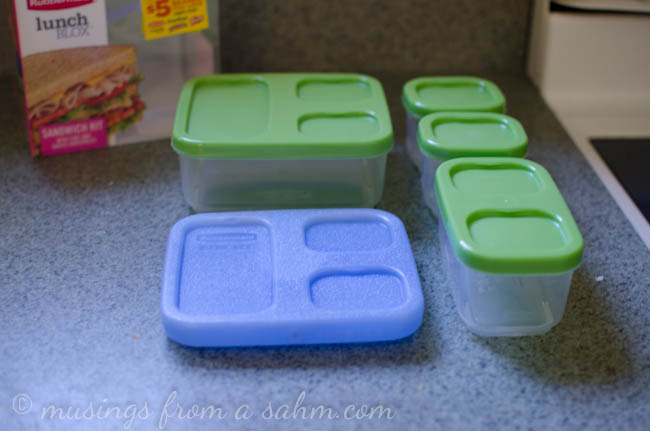 I love how versatile it is. I can use just one container or all of them. Blue Ice can be snapped onto the top, middle, or bottom. I'm also impressed with how well the containers snap together. They really do stay put when they are stacked.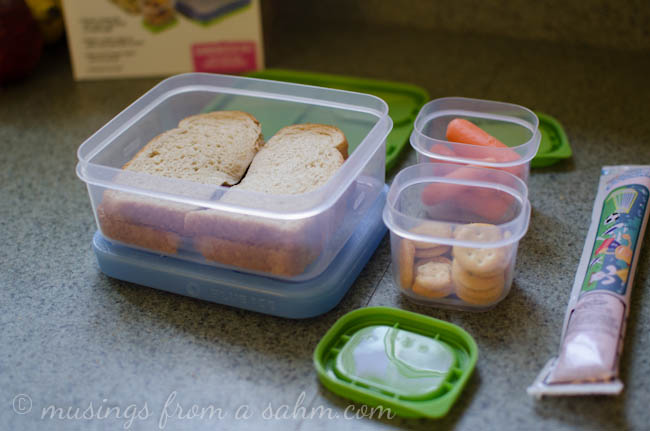 The fact that these containers can be put in the dishwasher is an added bonus. (I really don't like washing dishes by hand!) Now when Nathan comes home from school, I can put them in the dishwasher and be ready to pack his lunch the next morning.
The Rubbermaid LunchBlox Sandwich Kit is fantastic! I can even seen buying another kit or two for Nate to use with his work lunches – it's that handy.
Buy It:

You can find this at Rubbermaid.com, Amazon
, Target, Kmart, Kroger, Safeway, Bi-Lo, Winn-Dixie, HEB, other grocery stores and select Wal-Mart stores for the ARP of $12.99.
Win It!
3 lucky winners will each receive a Rubbermaid Lunch Blox kit!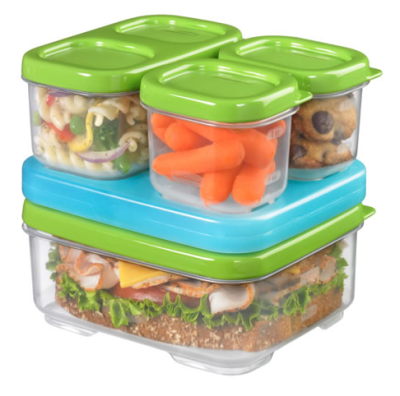 CLOSED