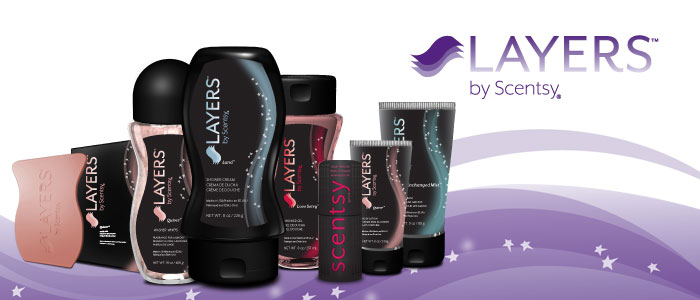 I love Scentsy products, from their neat wickless-design to the many scent options, I could spend hours shopping at online Scentsy stores. Now Scentsy has moved beyond candles and introduced a new line of products, called Scentsy Layers.
Begin and end your daily routine with fragrance, layer by layer. Transform your morning shower from a necessity to something sublime. Let your personal fragrance leave a lovely trace with every movement. Layers by Scentsy lets you build a fragrance that's yours alone, every day. Pick your favorite scents, mix and match products, and envelop your life in fragrance.
These luscious smelling bath, body, and laundry products include shower creams and gels, body lotions and butters, hand creams, body sprays, solid perfume, washer whiffs, and dryer disks. With fragrances like Enchanted Mist, Quiver, Sugar Cookie, and more, there's something for everyone.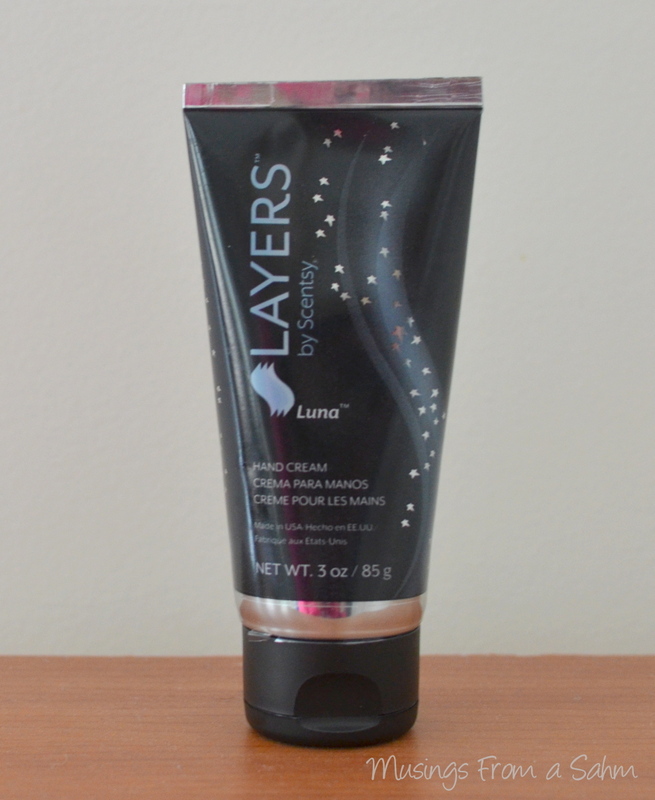 Michelle is an Independent Scentsy Consultant and kindly sent me a Scentsy Layers Hand Cream to try. I picked Luna as the scent. With white florals – jasmine, sweet peas, and freesia – juicy berries, and sandalwood, it smells just as lovely as it sounds. I wash my hands a lot so my hands get dry, particularly during the winter. This hand cream gently moisturizers my hands when I use it every night before bed without being too thick.
The next time I put in a Scentsy order, I'm definitely going to check out more of the Scentsy Layers line – it's just as fabulously smelling as their warmers.

Buy It:
Buy Scentsy products online.