If you live where winters are long and cold and dark, you might be one of the thousands who struggle with seasonal affective disorder or SAD each year.
What is Seasonal Affective Disorder (SAD)?
Seasonal Affective Disorder, also called winter or seasonal depression, is where the cold, dark days seem to sap your energy. You feel tired and depressed. As the winter wears on, you may feel worse and worse.
"SAD is a mood disorder that affects an individual the same time each year, usually starting when the weather becomes colder in September or October, and ends in April or May when the weather becomes warmer. People with SAD feel depressed during the shorter days of winter, and more cheerful and energetic during the brightness of spring and summer. " –Pysch Central: 10 Things You Didn't Know About Seasonal Affective Disorder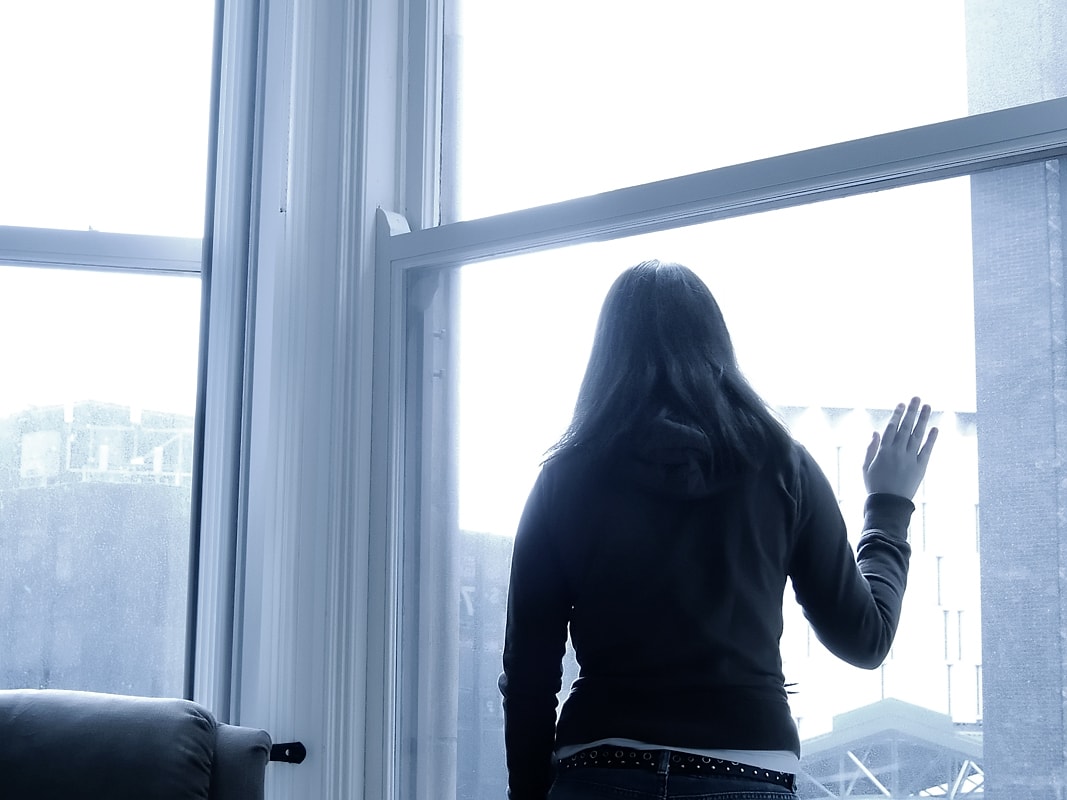 If this sounds familiar, you're not alone.
I've dealt with SAD for years myself. I live in New Hampshire where our long winters extend from October/November all the way through April. I've tried many things over the years. Depression and anti-anxiety medication. Vitamin supplements. Diet and exercise. But it seemed that no matter what I tried, I couldn't get rid of that awful slump that always hit me in February and March and continued until May (when the weather finally improved where I live.)
Last year, I was on the Paleo diet and as healthy as I've been in a very long time. But I still struggled during our long, cold winter.
I mentioned this to my functional medicine doctor and he suggested something that completely shocked me. He said I should go tanning.
Yes, actually go to a tanning salon and lay in a tanning booth!
I immediately protested: "But I have fair skin! I don't want to get skin cancer!"
Here is what my doctor told me and it completely changed my perspective: "It's not about getting darker – it's about exposing your whole body to light." He went on to say that a limited amount of sun exposure is perfectly safe – it's overexposure that can lead to skin cancer.
He recommended that I go "tanning" twice a week for 10-15 minutes and specifically to a tanning salon that provided UVA / UVB full spectrum tanning beds.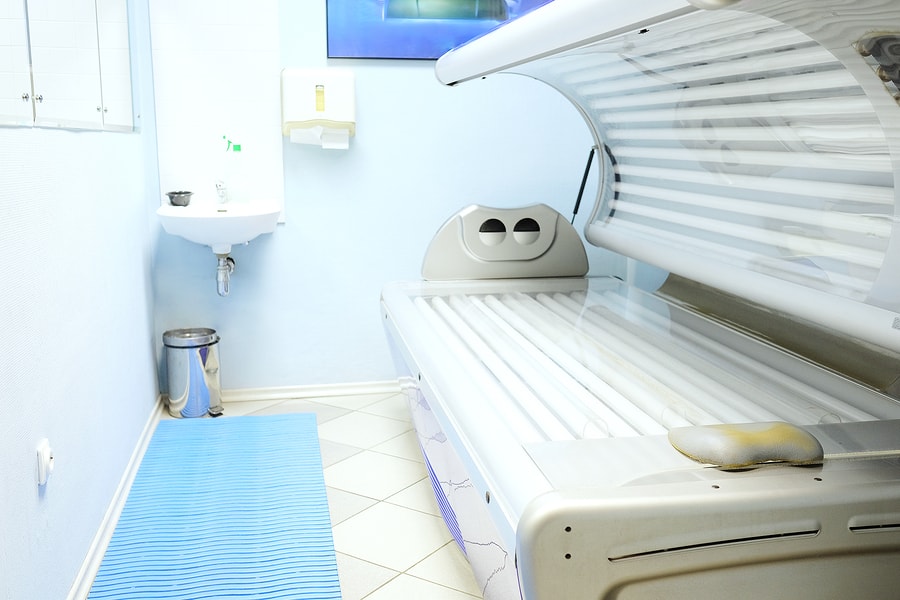 He said that I, like many other people, need regular exposure to the sun in order to feel at my best. Some people need the sun for more than just Vitamin D – we need it for the actual light.
But it's not easy (or even possible some days) to go sit in the sun when you live in the north with very long, cold days.
That's where the depression and fatigue come in. That's also why – for me – my seasonal affective disorder became worse in late January and February. At that point, I had not had a lot of sun exposure for months and my body was letting me know.
I remembered back to one winter when I was a single young adult and I went tanning regularly and often. I foolishly went to get tanned. BUT I felt better that winter than I had in years before or after.
Maybe there was something to this "light therapy".
And it turns out, there is.
Studies have shown that "bright light therapy" does indeed have an 'antidepressant' effect.
"The shorter photoperiod and decrease in sunlight exposure experienced by people living in temperate and higher latitudes during the winter is hypothesized to be the main trigger for winter depression or seasonal affective disorder (SAD). Supplementation with bright artificial light is, therefore, logical and is also the medically recommended treatment of choice." –Bright Light Treatment of Winter Depression trial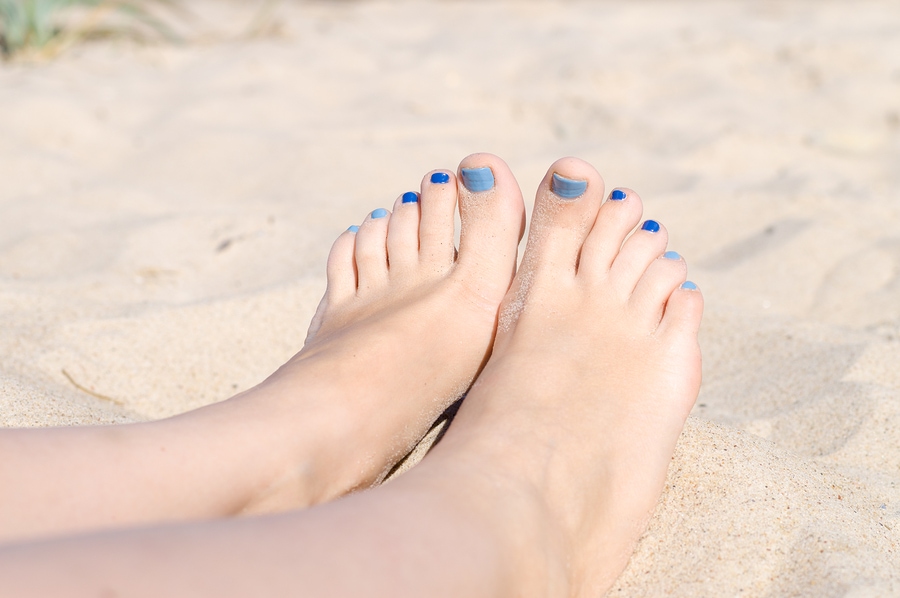 I took my doctor's advice last April. I went to the local tanning salon (thankfully they did have full spectrum tanning beds) and very slowly, so I wouldn't burn, started at 5 minutes and worked my way up to 10 minutes only twice a week of tanning.
I didn't notice a huge difference immediately, but after a couple of weeks, I realized my mood was lighter and I overall felt a little better.
My Light Therapy Results for SAD
The real test came this winter.
I stopped going to the tanning salon over the summer because I had plenty of healthy exposure to the sun (no burning!)
When last fall approached and the days began to shorten and the temperature began to drop, I started up my "light therapy" sessions again.
I skipped a week here and there due to bad weather, busy schedules, etc., but for the most part, I made tanning / "light therapy" a priority and went regularly – just 10 minutes, twice a week – all last fall and throughout this winter.
The results?
I've felt great this winter!
I've been happier and much more energetic compared to past winters. I never experienced that "slump" in February. In fact, I've continued to feel so great, my husband even commented on the difference!
The only thing I did differently this year compared to last year and many other winters was that I've gone to the tanning salon regularly.
FYI: I have tried light boxes in the past. They didn't do anything for me compared to what a few minutes of tanning every week has done!
Note: I have not "tanned" all winter. My skin is still pale though it is not as deathly pale as it used to get in past years.
As for supplements, I do take and highly recommend taking a vitamin D3
supplement every day. I personally take 10,000 IUI daily during the fall and winter and reduce it during the sunny summer months. That being said, Vitamin D alone didn't change my SAD symptoms each year.
So there you have it – how I improved my winter blues or seasonal affective disorder without any drugs or supplements.