You start your day off right with a healthy breakfast and even eat a good lunch, but when the afternoon rolls around and you're starving, your good intentions fly out the window and you can't resist munching on something you'll regret later. You know healthy snacking is important, but this is the one that trips you up. Here are some healthy snack ideas that are both delicious and satisfying.

Healthy Snack Recipes
Cookies & Crackers
Protein Balls & Energy Bars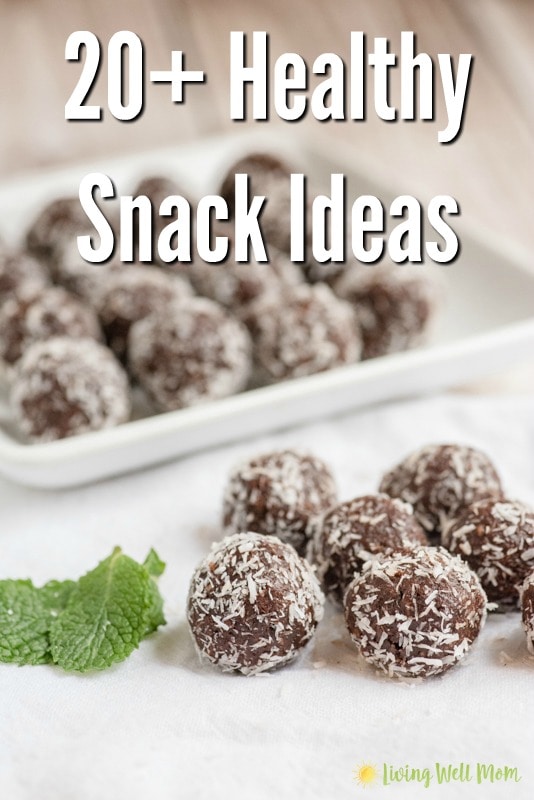 Muffins
Smoothies
Other Fun Snacks:
The Secret to Healthy Snacking
What is it about snacking that makes it so difficult to stay on a diet or healthy eating plan?
They say to get rid of the bad food and make sure you have good food available. But it's not as simple as that.

Because you can have healthy food around, but still reach for the chocolate (just a few pieces) or the bag of chips. And when you have a family, it's not as simple as tossing all the junk and not allowing anything in the house. Sure, you can get rid of obvious temptations, but maybe your husband really likes his chips or your children need muffins as a snack for school. You can't always get rid of it all.
Girlfriend, I've been there, done that. I've been so frustrated because day after day, I've made poor choices in the afternoon or evening. But after years of dieting and more recently settling into a healthy eating lifestyle, I've finally figured out the key to healthy snacking.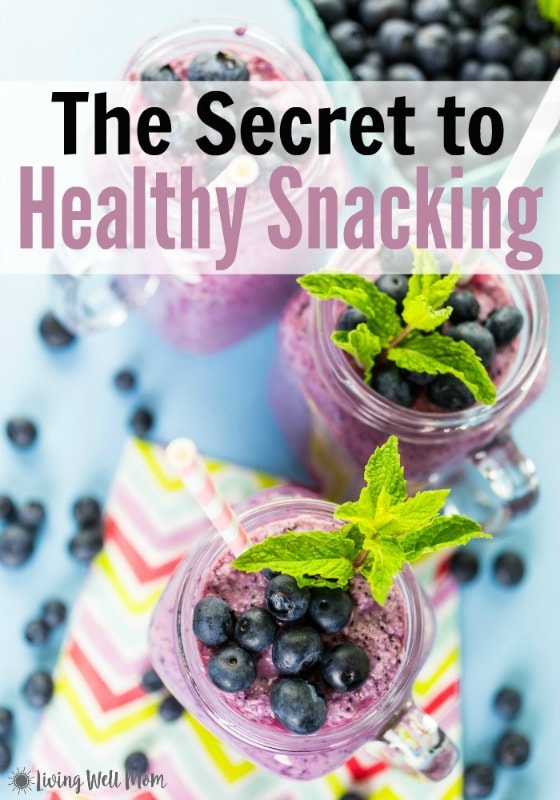 Here's the thing: when 4 o'clock rolls around and you're starving, you don't want celery and a teaspoon of almond butter. You want something good. Something satisfying, without all the guilt.
When I'm hungry, I don't remember all the ingredients I have that I could use to make a tasty snack. I want to eat something now. And sometimes us moms are so busy, we only have a narrow window of time that we can grab something.
So here's the secret: write down a list of your favorite healthy snacks and hang it somewhere you'll see it. Then the next time, the snack monster strikes, you'll have a great list of healthier options to choose from!
Did you know that you can make a tasty Paleo chocolate crunch bar with no refined sugar? Talk about a guilt-free chocolate craving! (Just don't eat it all!)
These Mint Chocolate Balls are very low in even refined sugar and oh so good!
This Coconut Mango Delight treat turns an everyday greek yogurt snack into a special treat.
I had a handy Healthy Snacking list made so you and I could each write out our favorite healthy snacks.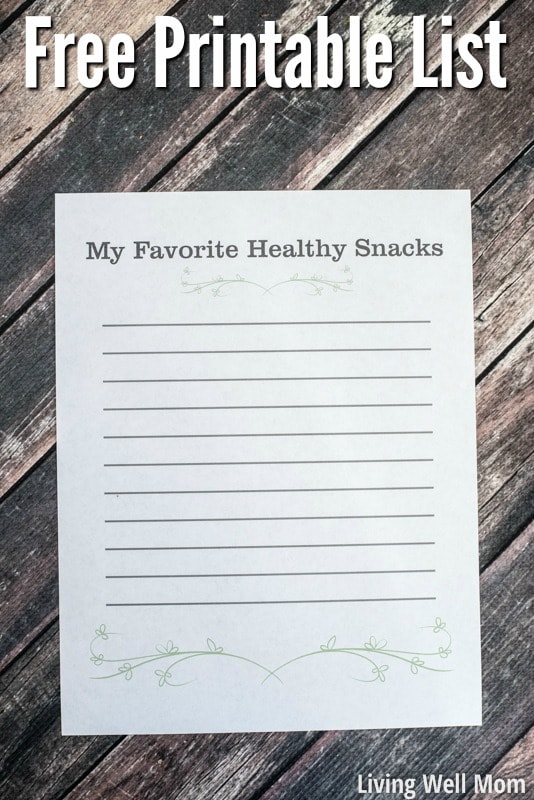 Now when you're hungry, just check out your own list of healthy snacks. Remember to add new ideas anytime you want. Before you know it, you'll have more healthy snack ideas than you can count.
What satisfies your healthy snacking criteria and cravings?