I enjoy shopping, but I love saving money even more. And with a family of six, I've learned to be careful with our budget and how to shop wisely.
So if I find a smart way to save money, I'm all for it. And I've found just that with Pennyful.com
Pennyful.com is very simple. It's an online cashback site with coupons and great offers. And it's free.
I've seen my share of cashback sites and some of them…well let's just say they can come with strings. But not Pennyful.com. It's truly free to sign up – all I had to do was put in my email address and choose a password. And just like that, I could start shopping.
Shopping at Pennyful.com can earn anywhere from 1% all the way up to even 30% cash back, depending on the store.

There's a couple simple ways to shop through Pennyful.com. First, I can simply type the name of the store in the search bar and if they work with Pennyful, it will show in the results.
Pennyful has over 1,000 stores to chose from and that list includes quite a few of my favorites, like The Disney Store, Kohls, Sears, Ulta, The VitaminShoppe, Walmart, and more.
Another way to shop is to search for coupons. I just click to see the hottest coupons and deals. There's also searching by Categories. I've been doing a lot of organizing and home improvement this year so I decided to check out the Home & Garden section, where I found familiar stores like Hayneedle and Cabela's, among others.
Once I decided where to shop at, I simply clicked on the store link and Pennyful.com began tracking my purchase so I could earn my cash back! For this purchase, I went shopping at Abebooks – one of my favorite online resources for used books – where I found a few novels.
Cash back is posted to my Pennyful.com account within 7 days and from there, I can choose to have it sent to my Paypal account or mailed as a check. I can even have it donated to one of my favorite charities, like The Girl Scouts, if I want.
One more bonus to Pennyful.com – for every friend you refer, you earn $5 cash back!
So with Pennyful,com, I can earn money for shopping that I would have already done and earn extra money for referring friends? That's a winning combination in my book!
Your Turn:
Sign up at Pennyful.com for free!
Then refer your friends and earn $5 for each one who signs up!
Win It!
1 lucky winner will receive $100 cash via Paypal toward a shopping spree through Pennyful.com!
You must sign up under the referral link in the Rafflecopter form for a chance to win.
Bonus – for every person who signs up for Pennyful under this giveaway, Pennyful.com will donate $1.00 to the Girl Scouts!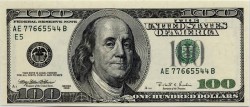 CLOSED