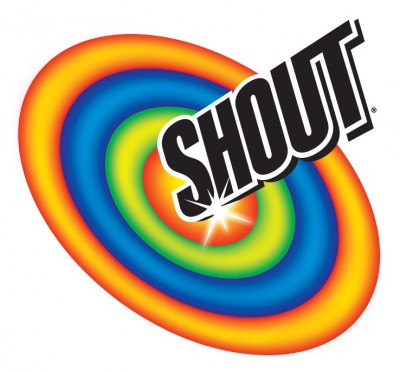 Laundry is one of those never-ending tasks that comes with being a mom. With 4 children ages 8 and under, some days it feels like I am forever scrubbing out another stain or sorting through a basket of dirty clothes. I try to do all my laundry within one or two days a week to cut down on the endless cycle, but it always seems that just when I'm pulling that last load out of the dryer, someone spills something or has a diaper blowout or some other mess where I have to do just one more load.
There's not a whole lot that can prevent all that, but fortunately there are some great products that can help make laundry a little easier on us moms. Shout® Free has zero dyes and fragrance, and is made with 99% natural ingredients. It is safe for use on all colors and works in all water temperatures.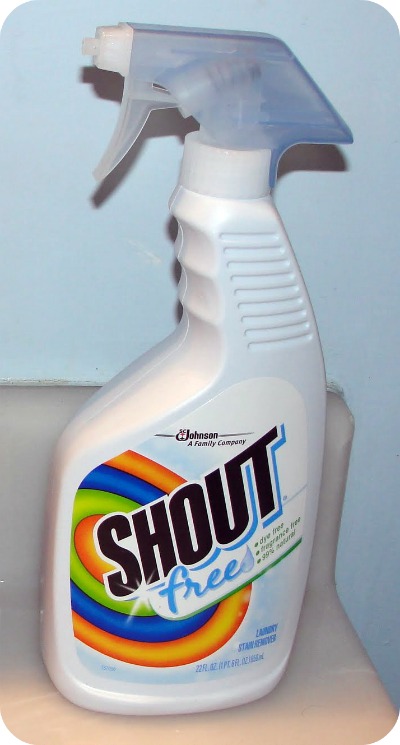 I have a favorite laundry stain remover already so I was a little hesitant on how well Shout Free would work. But I put my old stain remover away this week and put Shout Free to the test. It seemed the kids were determined to give Shout Free a good workout because the stains just kept coming. From spilled juice to a scraped elbow to filthy pant knees with all the usual inbetween, there was a lot.
Some stain removers say to spray and then wait 15 minutes before washing. To be honest, I didn't read the back of my bottle of Shout Free before using it. I just used it. I sprayed it on stains and threw it in the wash after just a couple quick minutes. I folded that huge mountain of laundry two nights ago and everything was spotless. I even double-checked a few of Luke's outfits and Joshua's shirts that had been really dirty. Shout Free had removed everything.
I'm sold. Not only does Shout Free work, but the fact that it is dye-free, fragrance-free, and 99% natural is a huge plus for me. I'm not uber-"green" but if I can find a product that really works and is more natural, I'm all for it. Shout Free is one of those.
You can find Shout Free in stores everywhere and Amazon.
Disclaimer: I wrote this review while participating in a campaign by Mom Central Consulting on behalf of Shout and received a product sample to facilitate my review and a promotional item to thank me for taking the time to participate.