Chances are you know someone who has a child with autism. You may not even realize it, especially when many kids are high functioning and most parents don't talk about their child's disability. It can be anywhere; a friend's child, a niece or nephew, a co-worker, someone at church, your child's classmate.
Autism is everywhere and even with all the "awareness" now days, most people have no clue what it's really like.
So here's a few things you should keep in mind when you know someone who has a child with autism: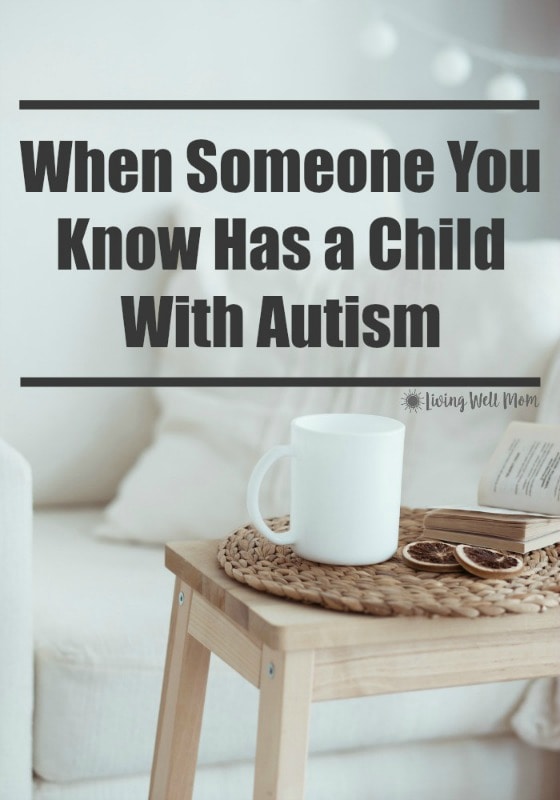 And while I can't speak for everyone who's a parent to an autistic child, these are things I wish I could have communicated to friends and family a long time ago.
Most autistic kids aren't ready to explode at any second.
Are you secretly afraid of autistic kids, thinking they'll snap and lash out at any given second? The odds of this happening are probably pretty small. Typically you don't need to walk on eggshells around them.
While my son gets upset, it's usually only when multiple factors have added up to create a tough situation and he's simply overwhelmed. Most of the time, he just acts like a quirky "typical" kid.
If you're unsure, ask their mom or dad how you can help him or her be more comfortable. They'll be thrilled you asked!
Autistic kids aren't dumb.
They're often very aware that they're treated differently and it does bother them. Besides that, many of our kids are incredibly smart with high IQs.
Our kids need friends too.
I'm painfully aware of the fact that my son has almost no friends. His only friend is another high functioning autistic child. There are days when my heart aches that no one else has cared to get to know my son. My quirky, yet wonderfully talented, loving and kind boy.
There are days when I shed tears because I see Nathan struggling with being alone. I wish I could just go up to another child – or even better their parents – and tell them about how awesome Nathan is. If they would just take the time to get to know him, they'd figure it out too.
I wish more parents taught their kids to be understanding of others who are different and, not just that, but to reach out to them.
I know I'm far from alone here; this is something I've heard time and time again from other parents of children with autism.
We may look like we have it all together, but chances are we don't.
If you think it's overwhelming to parent typical kids, try a high-functioning autistic kid. As a mom to three "typical" kids and one autistic son, I can tell you it's more challenging to parent my son than it is my other three kids put together.
Seemingly little things can set our kids off – a change in routine, an illness, a loss of something important to them – and it's exhausting trying to keep up with it all, especially not knowing when or if things will improve.
With typical parenting, you know that kids will grow out of a "phase" sooner or later. Even the hormonal teenage years will get better eventually. But with autism? We don't know if there will ever be an end in sight. There could be – and we hope and pray so – but we don't know.
It's not easy for us to get a break.
Even if we can find or afford a sitter to watch our kids so we can go on a much-needed night out, it's tough for us to disconnect and relax. Because we are our kids' advocates and it's so hard to let go.
Remember that your friend or relative didn't do anything to "cause" it.
Nothing is more painful than the thought that we may have possibly had something to do with our child's autism. But we just don't know and even if we did, would it change anything? Nope. So let's not go there, okay?
Stop trying to help with advice.
We get bombarded with all the things we should and shouldn't do with our kids every day. There's therapy, diets, supplements, medication, schools. The list goes on and on and on.
If we're not thrilled when you mention a study you heard about, it might just be that we're tired and need a break from it all. And we've probably already heard read that article and even then, it was nothing new to us.
Because, believe me when I say that we're doing everything we possibly can for our children.
That's not to say you can't ever put an idea out there, but be gentle. Don't start with "you should try this…"
And before you give any advice, be a friend first.
Which brings me to my next point…
Just be a friend
The best thing you can do is to be a friend. Be supportive. You don't have to understand it all, but you can listen.
Ask your friend how she's doing. Ask specifically about her child. And don't just ask this once in a blue moon; ask it often.
Out of all my friends over the years, I've only had two or three friends ask me how things are going with Nathan. And even then, it was only once or twice. I don't know if people are afraid to ask or they're just not aware.
When someone does ask about Nathan, it means the world to me.
Ask. And then listen.
Tell her she's doing a good job.
She needs to hear it.
Really, don't we all?
It's not all bad
Yes, it is heart-breaking and tough to have a child with autism, but it's also a blessing.
I'm a better person because I'm Nathan's mom. I've learned so many things I wouldn't have if it wasn't for Nathan. He's an incredible person and I thank God every day that I'm his mom.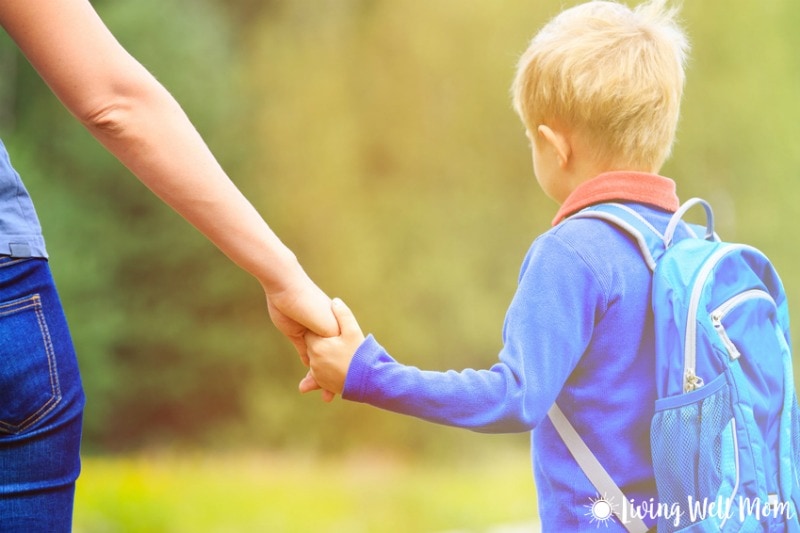 When you know someone who has a child with autism, remember these few things. It might just make a huge difference in their life and yours.