Steven Curtis Chapman has been a hit artist in the Christian music industry for many years. I remember enjoying his music as a teenager and I still do today. I honestly can't say that about a lot of artists. Some of my favorite Steven Curtis Chapman songs include Speechless, Dive, Cinderella, This Moment, and One Heart Beat At a Time (a song all mothers should hear!) – just to name a few.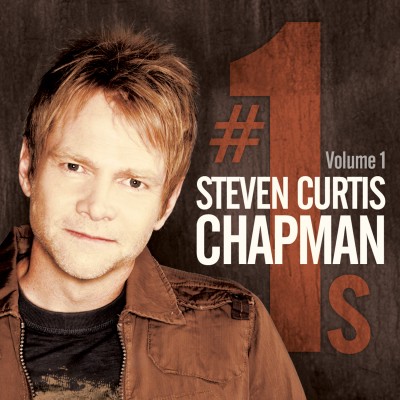 Steven Curtis Chapman has a new CD that's been released today – Steven Curtis Chapman: #1 (Volume 1).
I was sent a copy to review and I was pleased to see some of my favorite songs along the selected 13 titles, such as I Will Be Here, Lord of the Dance, The Great Adventure, Fingerprints of God, Be Still and Know.
I love Steven's music because it's reflective of his love for the Lord and his desire to encourage others. His music style is catchy and up beat, but it can also be quieter and soulful. And I'm happy to play it around it around my children. My whole family enjoys it.
Tonight (April 3rd), you can see an online concert performed live by Steven Curtis Chapman at 7 pm CST.
Buy It:
You can purchase the album online at iTunes
& also on Amazon
Disclaimer: Thank you to the sponsor for the free product I was sent to review. I received no monetary compensation and my opinions are my own and were not influenced by the sponsor.