Did you know that Summer Brain Drain is real? Research from the Center for Summer Learning at Johns Hopkins University shows that students often loose one to two months of math and reading skills when they don't exercise their brain during summer vacation. As a homeschooling mom, I know first hand about Summer Brain Drain. There is nothing more frustrating than realizing in September that your child has forgotten everything he learned during the last few months of school! Fortunately, keeping that dreaded Brain Drain at bay really isn't difficult- it just means spending some time in the summer making sure your child is exercising his brain by practicing those math and reading skills.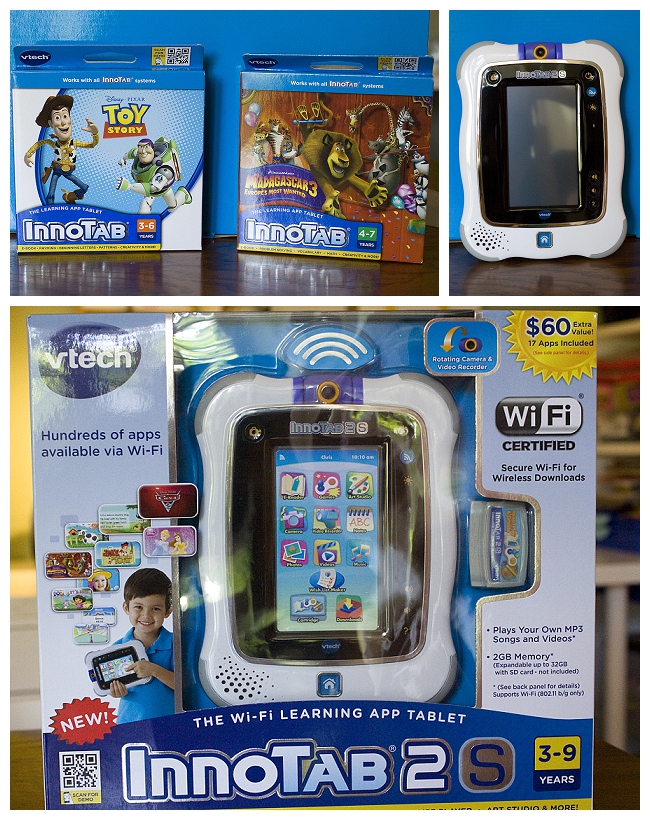 After my first frustrating experience with Summer Brain Drain I instated "quiet learning time" 'in our day each summer. At least 3 days a week the kids are required to spend time learning and reviewing skills- that second summer it meant flashcards, review worksheets, and book reports. As you can probably imagine, quiet learning time wasn't always met with excitement from my children, especially when I called them in from playing outside to sit with pencils and paper at the school table.
Over the years, I've learned many strategies for making our summer quiet learning time more fun and less of a fight. We join book clubs and reading incentive programs, the kids write letters to pen pals and create scavenger hunts for their siblings. But, finding a fun way to practice those important math skills has been a constant struggle. Enter VTech's new Innotab 2S and problem solved!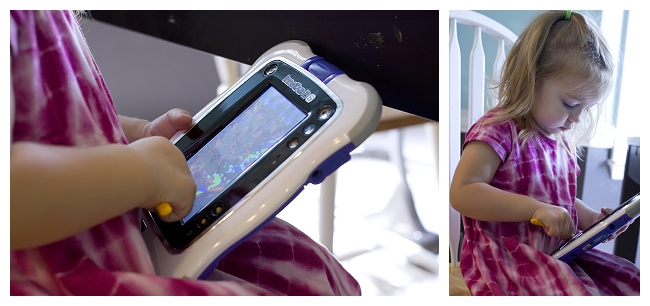 The VTech InnoTab 2S Wi-Fi Learning App Tablet is a wonderful learning tool that will grow with my children and also makes learning fun. It features games and downloads appropriate for many age ranges that also address a wide variety of educational skills. Appropriate for children ages 3 to 9, it comes equipped with 180° rotating camera and video recorder, tilt sensor, photo viewer, video player, MP3 music player, e-reader, art studio, microphone and more. VTech offers a multitude of game cartridges featuring kids' favorite characters leading them on many learning adventures. Or, download videos, music, books, and/or games directly to the Innotab 2S from the Learning Lodge.
My children don't know what has come over me, but suddenly playing on their new electronic toy counts as 'quiet learning time' and they could not be more thrilled! They are happy playing fun games and have no idea that every game they play on the Innotab is stretching their brains and teaching them! Win, Win- happy kids and happy Mom! We've spent the last two weeks putting the VTech Innotab 2S through its paces- and it certainly has gotten a workout between my 5 children! This is a truly versatile kid's tablet, it appeals to all my kids from 2 years old to 9 years old.
My favorite feature is VTech's amazing Learning Lodge. The Learning Lodge allows me to search for games by age group or curriculum, so it's easy to find the perfect game for each of my children's individual learning needs and interests. Add 'em Up Aliens is the perfect math addition fact practice for my 6 year old son, while my 8 year old girl can practice her math with Math Oven. My two year old asks for 'the monkey' and loves to practice learning body parts with Monkey Moves. And best of all, unlike game cartridges, the downloads can't get lost! The Innotab 2S's built in Wi-Fi makes downloading games a breeze. I choose what to download in the evening after the kids are in bed, then the next day they can connect the Wi-Fi and download the new games. They can even look through the Learning Lodge themselves and create a wishlish for me to check out at my leisure!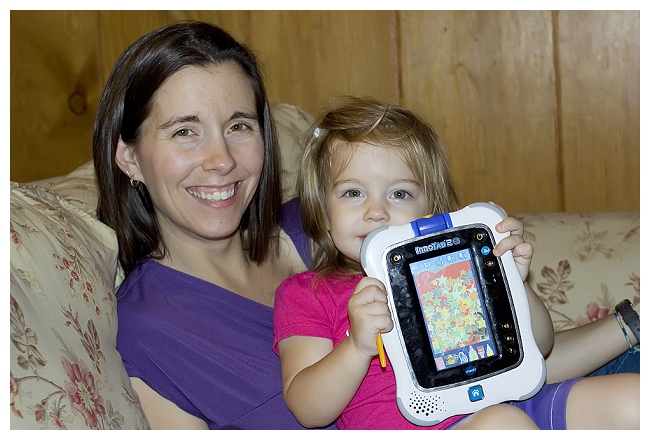 Beating Summer Brain Drain with the Innotab 2S's fun and educational games definitely beats our old flashcard and worksheet method!
src="https://livingwellmom.com/wp-content/uploads/2013/05/Giveaway-graphic.png" alt="Giveaway graphic" width="561″ height="106″>
1 lucky winner will win a VTech Innotab 2S!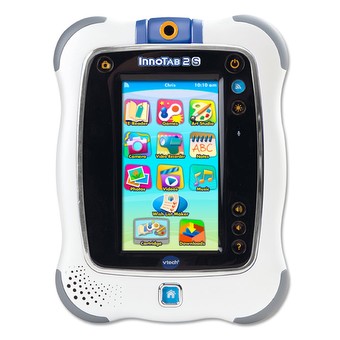 Rules:
This giveaway ends on June 19th, 2013 at 11:59 pm EST.
Open to the US only, ages 18+.
Click here for complete rules and disclosure.
This giveaway is closed – the winner is: Shanna
Disclosure: VTech product, information, and additional gift pack have been provided by VTech