My children get bored with the lack of a normal routine in the summer and find themselves at a loss for what to do. One sure fire way to curb that boredom and beat the heat is to send the kids outside for some water play. We don't often have access to a pool, but I've found that even small amounts of water keep them happy and occupied for hours. I just knew that Aeromax's Astronaut Space Pack Super Soaking Water Blaster would be a huge hit with my little boy.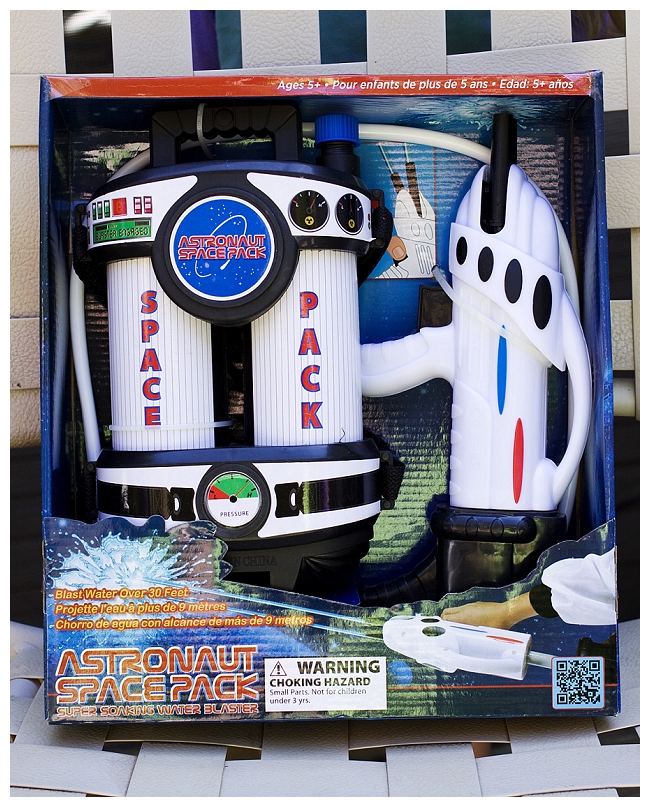 Our Aeromax Astronaut Space Pack Super Soaking Water Blaster arrived and I barely had time to snap a quick photo before my son was ripping open the package. He just could not wait to play with the water blaster! He played all afternoon with the water blaster and had to be forced to come inside for dinner that first night.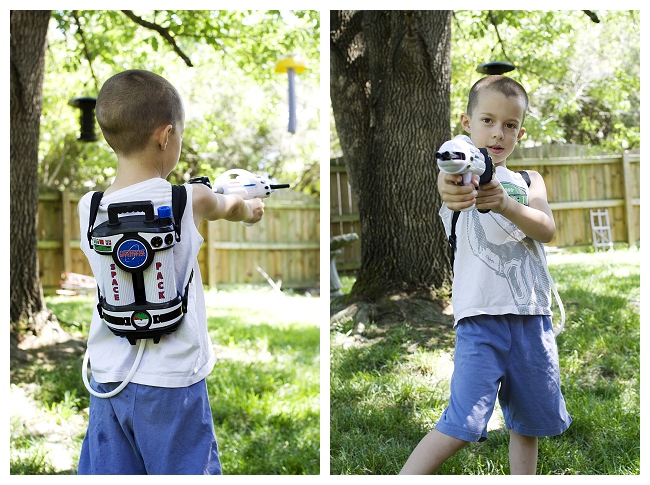 I really like toys that give my kids' imaginative play a boost, and this Aeromax water blaster definitely does that. A plain old water gun can get boring after awhile. But the Aeromax Astronaut Space Pack encourages my son to come up with all kinds of imaginative play based on the space and astronaut theme. Bugs and leaves become alien and meteoroid target practice while the playground is his giant space station. It is also a great, fun way to get him to help me out by watering the garden and flower beds!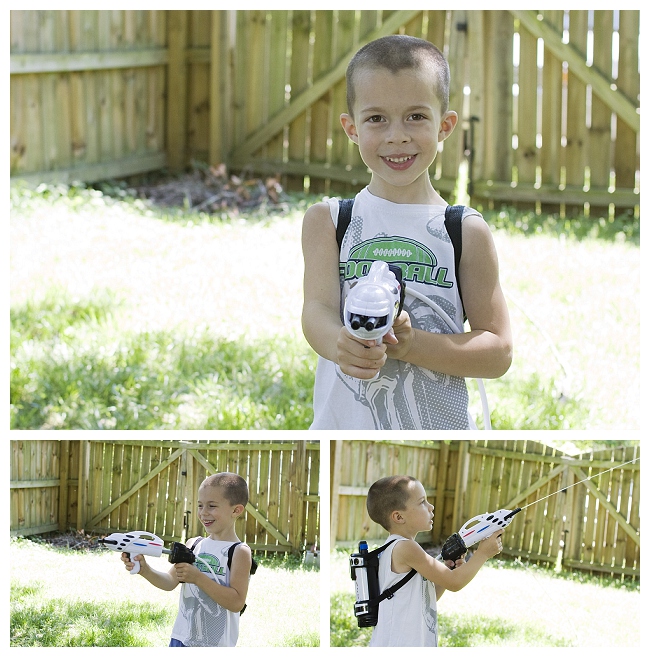 My favorite features of this baster include the large (one liter) backpack water tank which means a lot of play between fill ups. Also, with an easy to refill tank my son can refill independently without waiting for my help. This blaster is easy to pump, and generates long blasts of water of up to 30 feet. Even though the water shoots pretty far the pressure isn't too high, so this blaster is great for water fights between friends without any risk of getting hurt. Michael loves that the gun can shoot in a two direction stream, maximizing his alien shooting potential.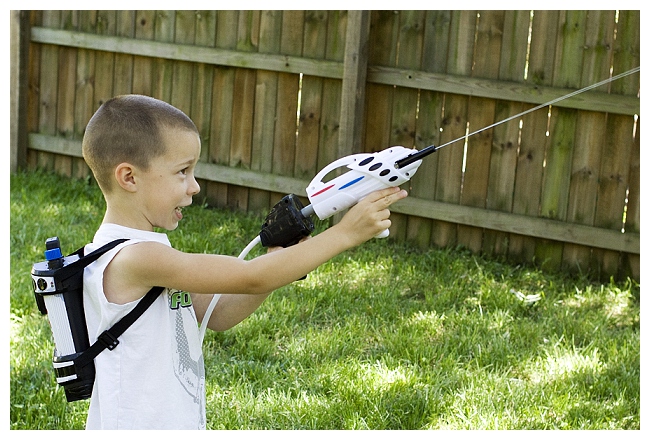 The Astronaut Space Pack Super Soaking Water Blaster is a great choice for cool summer fun! At just $15.99, it is a great value for super soaking water play. It is definitely on my list for summer birthday gifts this year!
One 1 lucky winner will win their choice of one Aeromax toy pictured below!

Rules: This giveaway ends on June 24, 2013 at 11:59 pm EST.
Open to the US only, ages 18+.
Click here for complete rules and disclosure.
Closed – the winner is: Chelsea