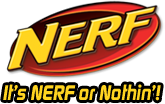 The Nerf Dart Tag SpeedSwarm Blaster is fully automatic and ready to send a rapid-fire barrage of darts in any direction. Its motorized rotating barrel allows for up to 10 Dart Tag darts to fly through the air. If you have the Dart Tag jersey (separate), the darts will stick and you can keep score. This blaster offers a real advantage in Dart Tag!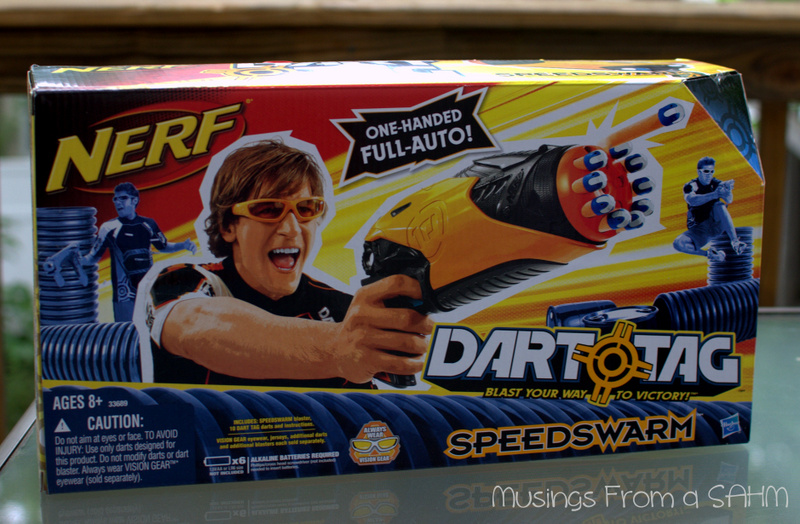 We've had toys before that were fun for a little while, but they didn't fire that far and the kids lost interest quickly. But the Nerf Dart Tag SpeedSwarm Blaster is completely different. For one, it's recommended for ages 8 and up; this is not a toy for little kids. It's cool enough that even adults will want to join the fun. I'm not sure who was more excited to see this Nerf SpeedSwarm Blaster in action – my husband or my son!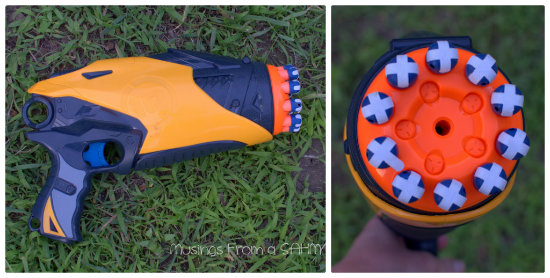 The blaster requires 6 "AA" batteries and is easy to load with the 10 darts. Then you simply pull the trigger to start firing. The speed in which it fires and the distance that the darts fly is very impressive. When Nate and Nathan shot the darts down the street, they easily went a good 20 feet or more! Watch how quickly they fire out in this video:
It is worth noting again that this is a toy for
older children
. The darts are pretty flexible and not hard, but it's the speed that they come flying out of the blaster that could cause injury if shot directly into someone's face or eyes. That being said, this is
really
a cool Nerf blaster.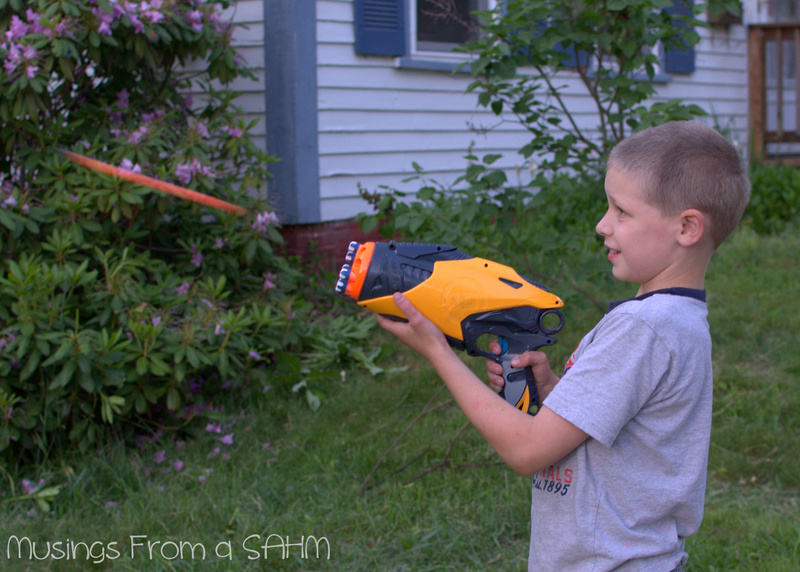 Nathan really loves it and he has spent evenings chasing his dad around and vice/versa. If you had two guns and the Nerf jerseys that are sold separately, I can see where you could really have a great challenge of "Dart Tag."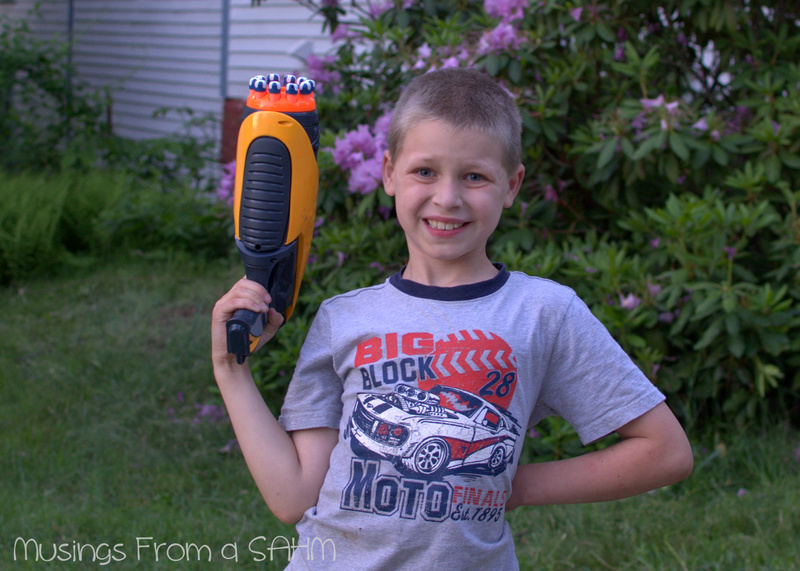 Buy It:
You can buy this at stores nationwide and online
.
ARP: $19.99