It's around this time of year that sweet corn becomes more readily available at grocery stores all over the nation. It's almost summer time and corn is perfect for cookouts and picnics. But corn isn't just available during the summer; it can actually be purchased year round – yes, even springtime!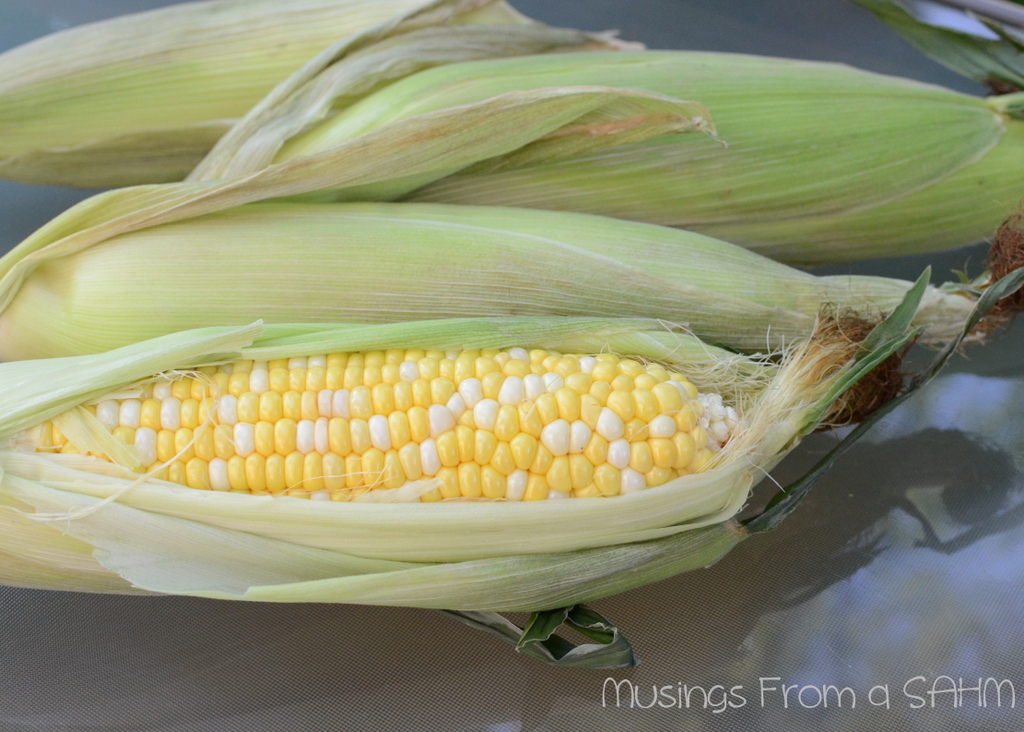 Corn is tasty, but did you know it has health benefits too? It's a great way to get more whole grains and fiber into your diet, which help lower the risk of things like heart disease, diabetes, certain cancers, and other health issues. It's also one of the best food sources of antioxidants that help protect and promote healthy vision. I knew that corn was a good source of fiber, but I had no idea it was good for eyesight!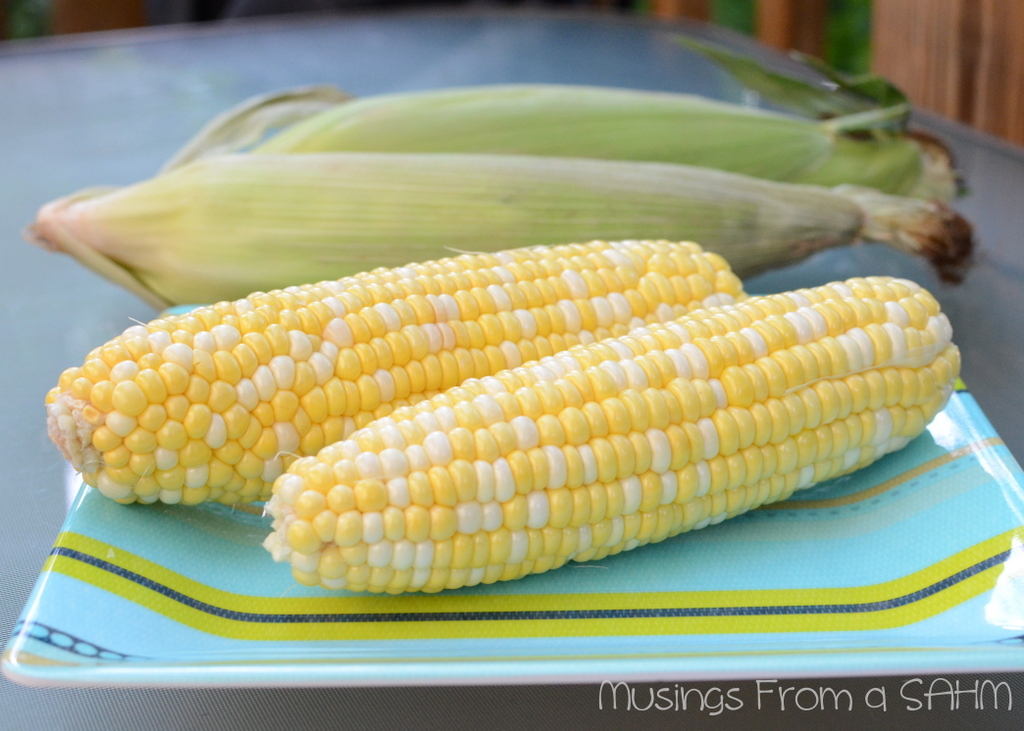 I grew up with my mom cooking corn-on-the-cob by boiling it in a big pot on the stove. It works, but it takes awhile and it's not great for hot summer days when you don't want to heat up the kitchen. Believe it or not, I didn't know you could grill corn! When I visited the Sunshine Sweet Corn site to check out some corn recipes for this campaign, I learned a lot. I didn't realize there were so many ways to cook corn!
This weekend, with some fresh sweet corn I just bought from the store, we tried a new recipe idea. It was really simple – my husband grilled the corn for a few minutes, turning it occasionally, and then we sprinkled on some parmesan cheese and steak rub and grilled for 1-2 more minutes. Not only was it much quicker and easier than my old method, but it was delicious!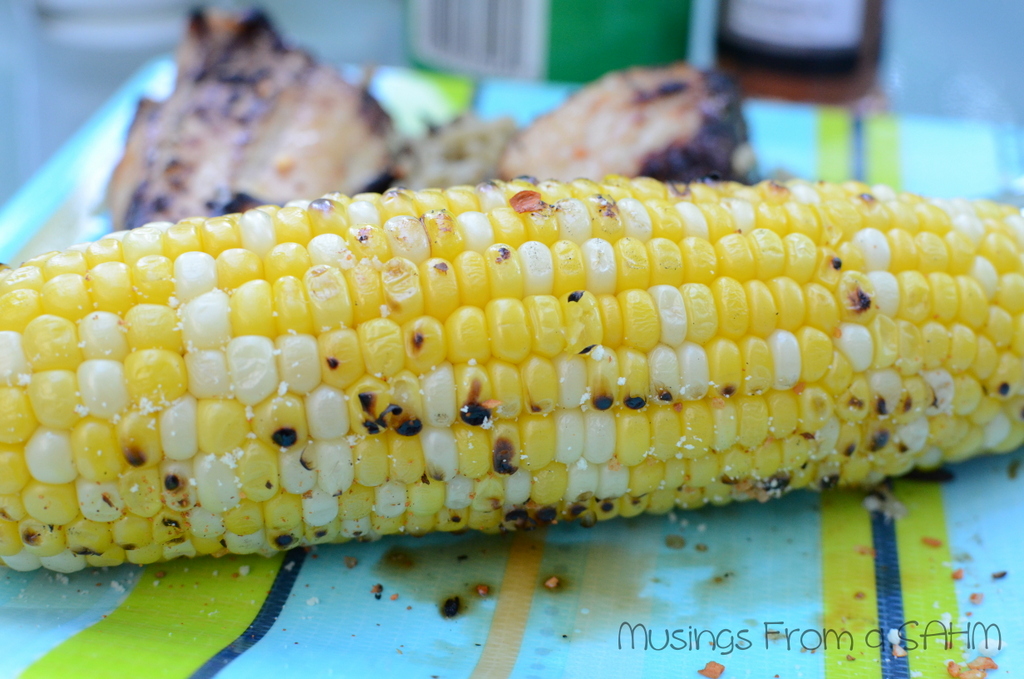 I also learned a couple tips about sweet corn:
Store corn in an airtight bag or container in the refrigerator for up to 5 days (husked or unhusked)
You don't need a fancy tool to remove corn kernels; you can use a large knife to carefully cut if off.
I enjoyed this video about various ways to grill corn. I'm going to try the olive oil and herb mixture next time.

I'll be taking advantage of the tips I've learned and my family will be eating a lot of fresh sweet corn this year.
How do you like to eat sweet corn?
Disclosure: I wrote this review while participating in a blog tour by Mom Central Consulting on behalf of Sunshine Sweet Corn. I was reimbursed to purchase Sweet Corn and received a promotional item to thank me for taking the time to participate.