I can't tell you how happy I am that spring is finally here! It's been a little cooler lately (in the 40's and low 50's) but that's okay. My whole family has still been outside as much as we possibly can. It's time to turn the tv off, put the computer away, and enjoy some sunshine and fresh air. Especially after a long winter.
Today is Earth Day and it always makes me think of enjoying the outdoors. The activities we can do outside are practically endless. The best part of this time of year is that so many things we normally do inside can be taken outside.
That's why I'm happy to have teamed up with Scott's Miracle Gro in celebrating Earth Day with their #TakeItOutside campaign.
One of my favorite outdoor activities is to go hiking with my family. It's such good exercise and we love to stop and check out wild flowers and things along the path.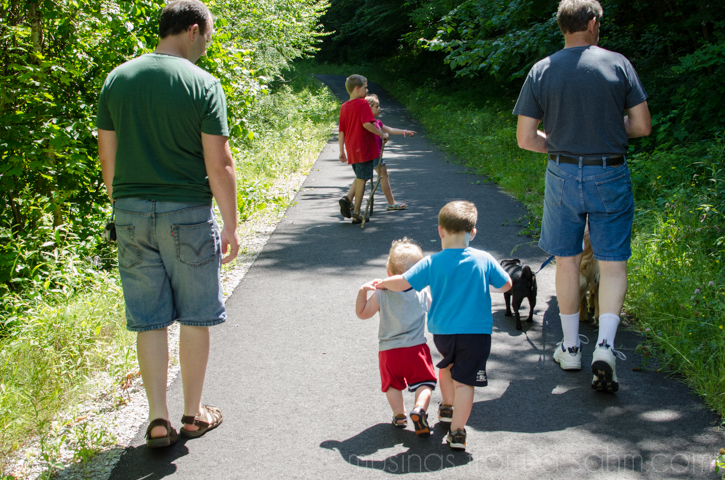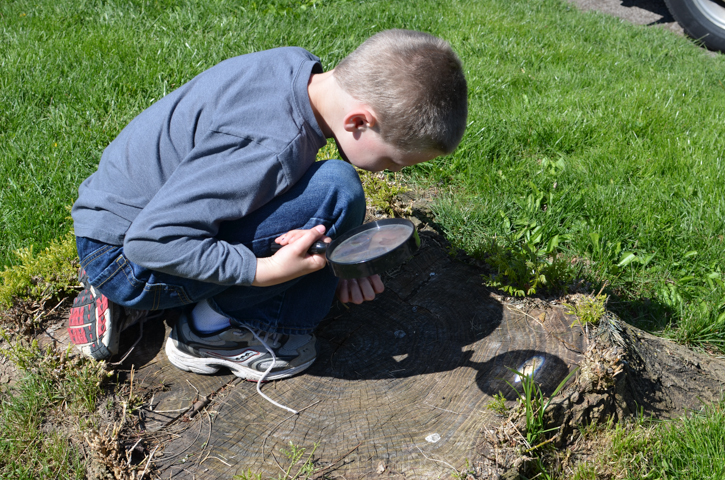 A visit to the park is always a special time for the children. And I love watching their excited faces as they "conquer" the big slide …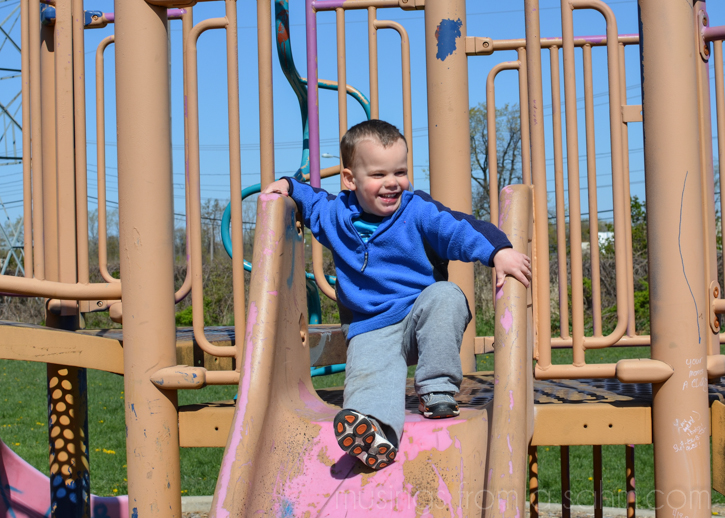 …or swing really high.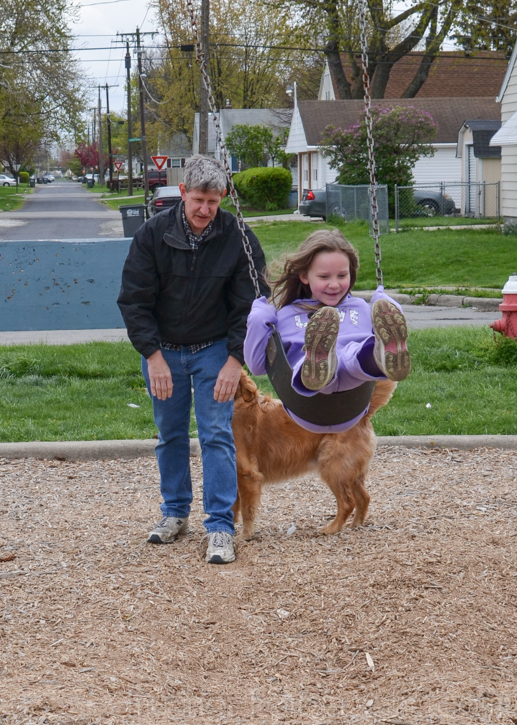 Playing tag is definitely a #TakeItOutside game, especially when Grandma participates!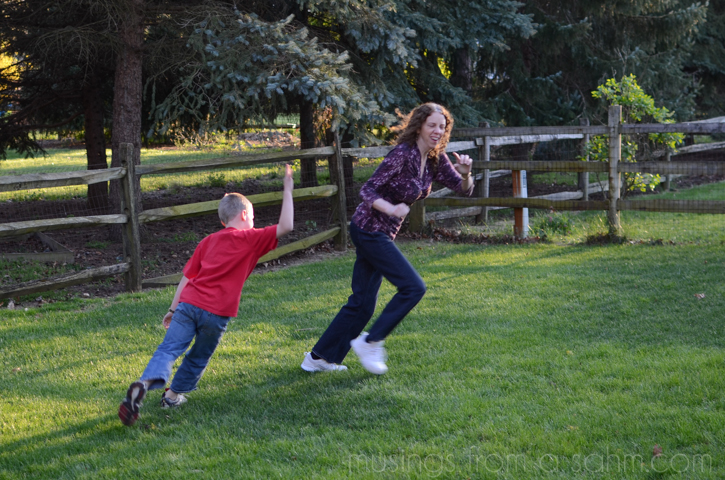 Watching my children learn new things as they explore nature never gets old. I love to see them get so excited about simple things like throwing rocks into the river or spying fish swimming in the shallows.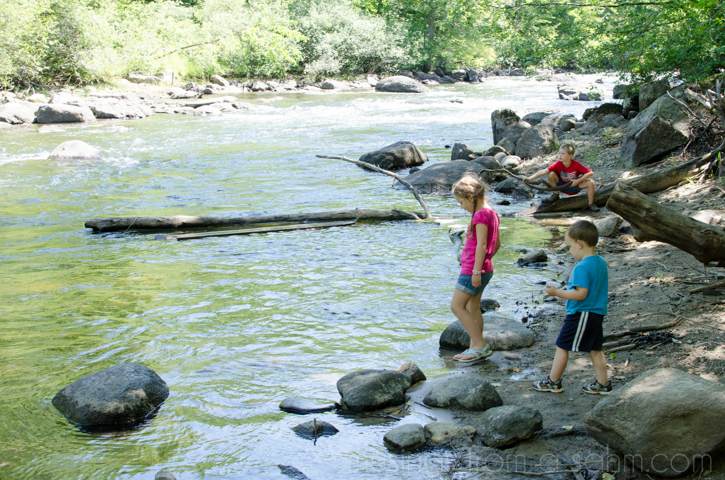 We plan several family trips to the nearby mountains every summer. It could be a visit to a mountain attraction or a simple hike.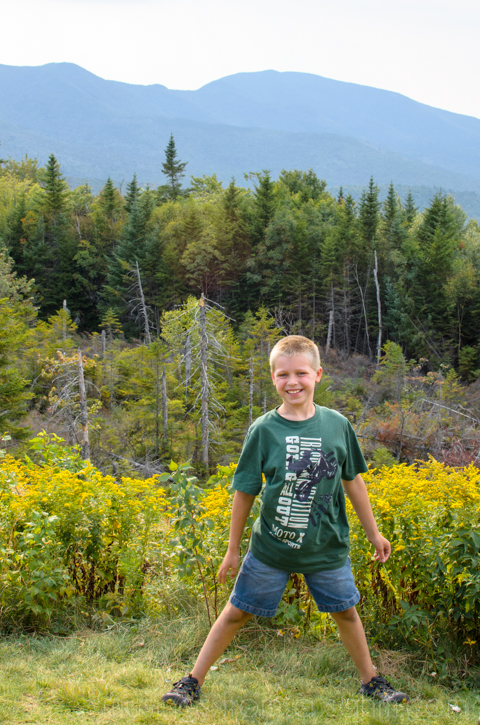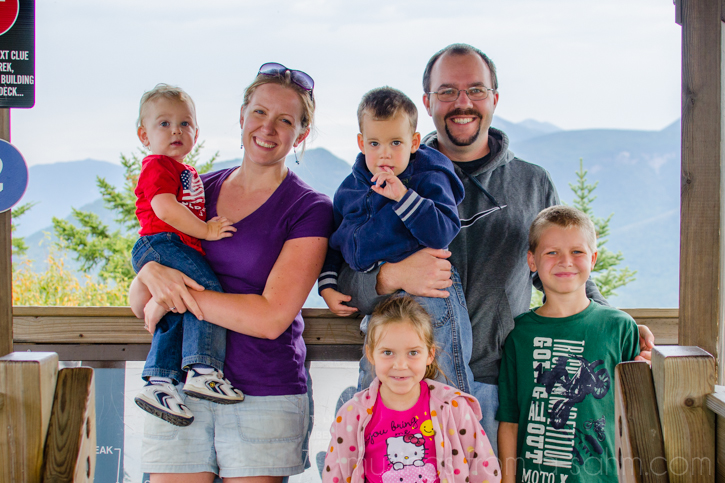 The everyday little activities, like picking flowers are special too. Especially when the flowers are from my sweet girl.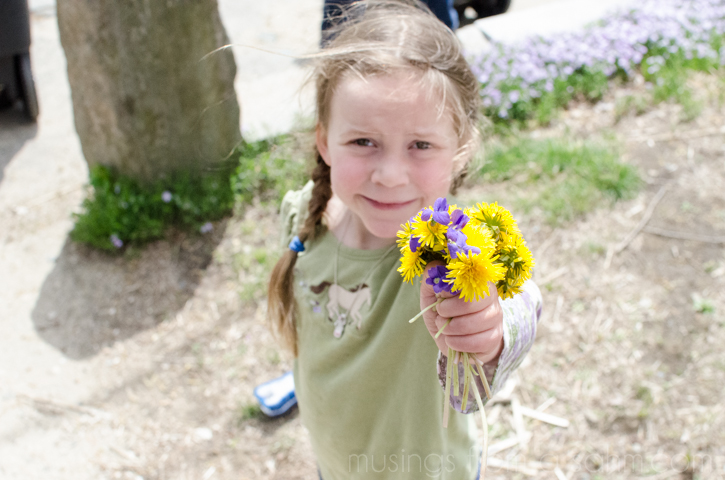 Or little Joshua, pretending to be Daddy and mowing the lawn.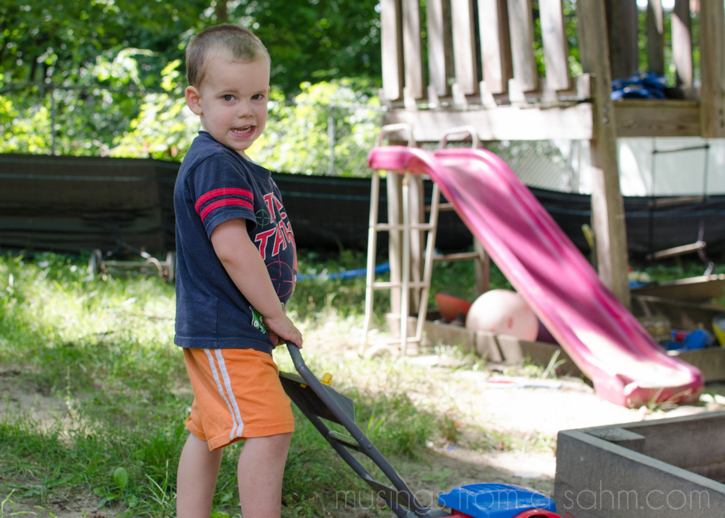 It's great to encourage the kids with outdoor activities too. With a little help, they can have fun for hours playing outdoors. Something as simple as putting a box outside can result in such fun.
Even on the chilly days, you can't beat digging in the sand.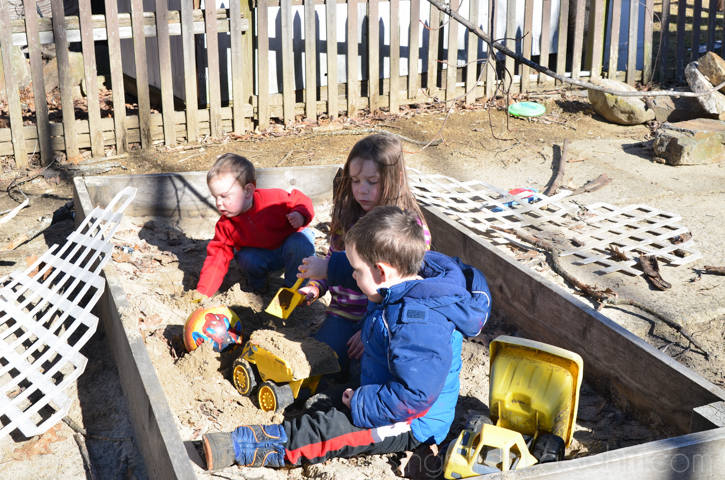 As a busy mom, I've learned to #TakeItOutside for my own activities. While I do a workout video during the winter, as soon as spring arrives, I take my exercise routine outside and take the kids for regular walks around the neighborhood.
I also love to bring my computer outside and do work on the deck. While I can't put a deadline every beautiful day that comes along, I can bring that deadline outside with me!
You can see more photos of my family's outdoor activities on my #TakeItOutside Pinterest board.
What's your favorite #TakeItOutside activity?
Follow Miracle Gro on Facebook and Pinterest for gardening tips and outdoor activities.