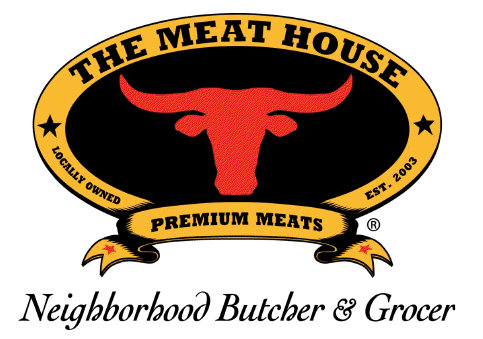 The Meat House opened in 2003 with their very first location in my own state of New Hampshire. It was started by two friends who wanted to bring back the "neighborhood butcher shop" and provide superior products and customer service. They've since opened more than 29 locations nationwide, with more opening soon. They even have an online shop so anyone can experience their meats.
With a wide variety of premium beef, poultry, veal, lamb, pork, and exotic meats, you can also find cheeses, fine wines, fresh produce, desserts, and other gourmet foods in The Meat House shops.
I was sent a gift card so my family could try enjoy The Meat House experience. There was a location right near our church so we stopped on our way home last Sunday.
The Meat House had a huge selection to choose from. In addition to the large counter with many varieties of steak, chicken, pork, and more, there were convenient pre-packaged meats too. The staff was genuinely nice and patiently waited on us and kindly answered our questions. Gourmet foods, wines, desserts, and cheeses were also available. We could easily get an entire meal at The Meat House.
It was hard to decide because everything looked so good, but we finally opted for: Meat House Steak Tips, Maple Bourbon Steak Tips, Meat House All Natural Chicken Breast, and Hawaiian Pork.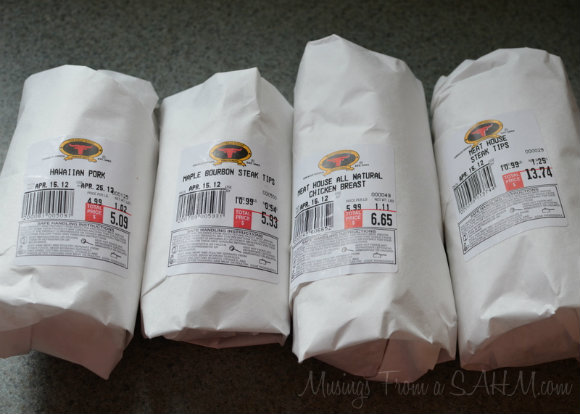 The prices are more expensive than you'd find at a typical grocery store, but the meat quality is second to none in my opinion. You simply can't find this kind of premium meat at the average store and it's definitely worth the cost.
Nate grilled some of the meat one night for dinner.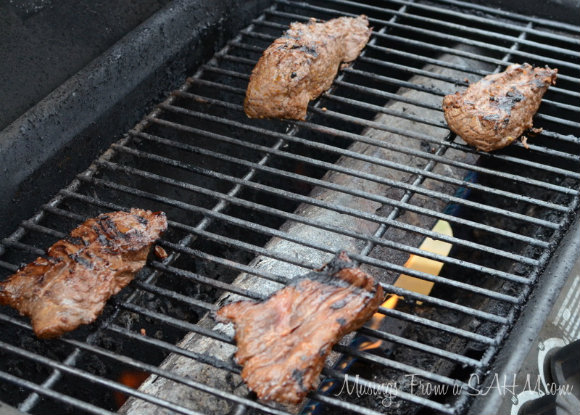 Typically, I'm not a big fan of steak; I prefer leaner meats like chicken. But The Meat House steak tips were incredible. We had the signature Meat House and Maple Bourbon varities and both were absolutely, mouth-watering delicious!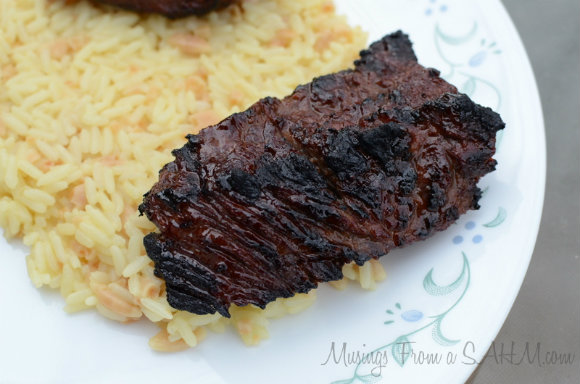 The chicken was also amazing. There was not a strip of fat or tendon on the chicken breast; it was perfectly lean. Even Nate commented on that. The pork was another winner.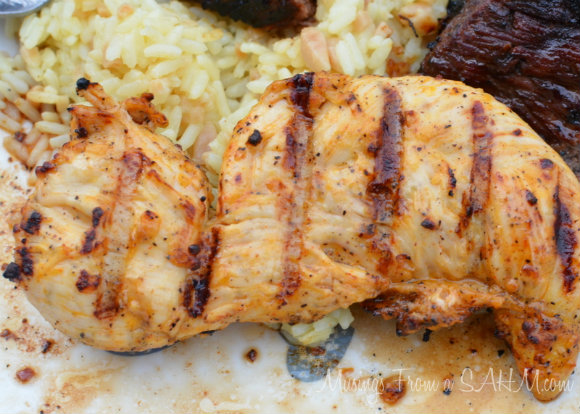 With Mother's Day just a couple weeks away, The Meat House is a great place to keep in mind.
Guys, The Meat House is the perfect solution to a delicious meal for that special mom in your life. They're featuring delicious filet mignon and filet of salmon for Mom and when you include their homemade side dishes, such as roasted sweet potatoes, garlic butter asparagus, and colorful cupcakes, you've got a winning meal!
I'm a huge fan of The Meat House and we'll be making more trips to our local store in the near future. I know I couldn't keep my husband away; he practically drools at the name Meat House.
Disclaimer: Thank you to The Meat House for the gift certificate I was sent to facilitate my review. I received no monetary compensation and my opinions are my own and were not influenced by the sponsor.