The Three Stooges have been an America classic for many years. I have fond memories of watching The Three Stooges with my dad and brother as a kid. We used to laugh so hard and I still enjoy the Stooges with my own kids. The Stooges provide good clean hilarious fun in a way that not many shows do these days.
Now we have the exciting chance to see these classic characters on the big screen, with a new rated PG movie released yesterday – The Three Stooges, starring Sean Hayes, Will Sasso, Chris Diamantopoulos, Jane Lynch, Jennifer Hudson, Sofia Vergara, Craig Bierko, Stephen Collins, and Larry David.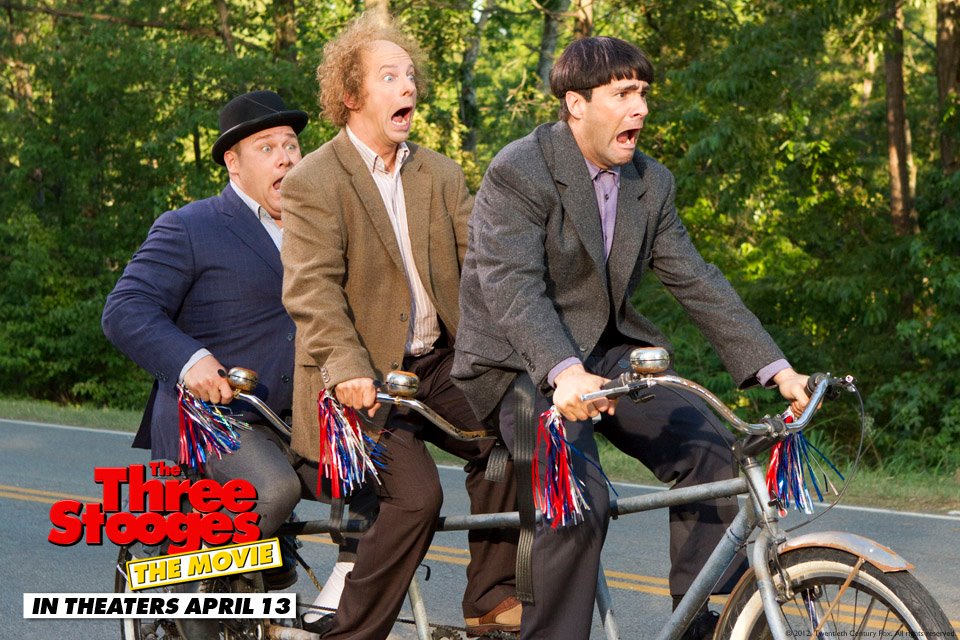 Left on a nun's doorstep, Larry, Curly and Moe grow up finger-poking, nyuk-nyuking and woo-woo-wooing their way to uncharted levels of knuckleheaded misadventure. Out to save their childhood home, only The Three Stooges could stumble their way onto fame, fortune – and starring roles in a phenomenally successful TV reality show.
Visit the official website to play games and Get Stooged.
Disclaimer: Thank you to 20th Century Fox for providing me with a free product in exchange for writing this post and for providing the giveaway products. I received no monetary compensation and my opinions are my own and were not influenced by the sponsor.