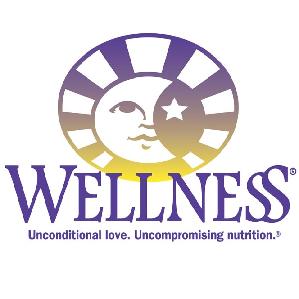 We have two cats – Shadow, and our new addition, sweet little Josie. They're members of our family too and it's very important to me to take good care of them. I've been an animal lover all of my life (just ask anyone who knows me!) and I've come to realize just how important their diet is. Eating well is essential to good health. I strongly believe that if we feed our animals better quality food now, they will be healthier, especially later in life. (Just like us!)
Wellness Pet Food was created by nutritionists, vets, and animal lovers with the belief that good nutrition and healthy food are the building blocks of a long, happy life. Their recipes provide an ideal balance of nature's finest ingredients, which include lean meats, whole grains, fruits and veggies with no wheat, corn, or soy, and no added artificial flavors, colors, preservatives, fillers, corn, or soy.
Wellness Core cat food has no grain and contains high animal protein with a specific amount of fat, calories, and minerals. Recently three new varieties have been added, including Core Kitten, Core Turkey, Turkey Meal, & Duck, and Core Indoor Formula. There's also four new Core wet recipes.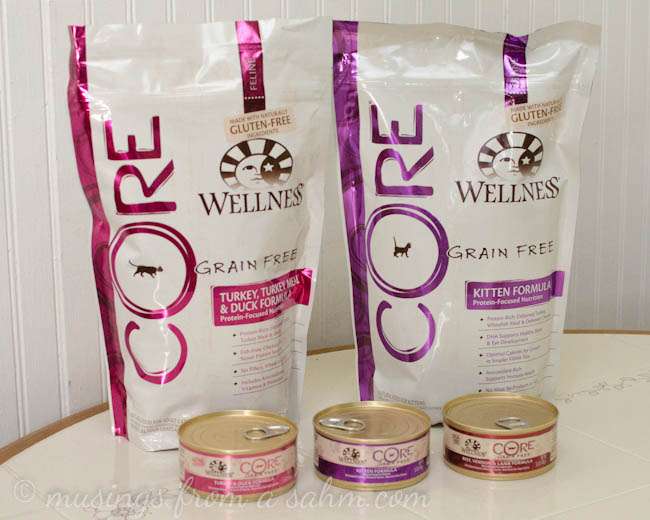 I was sent Wellness Core Kitten and Wellness Core Turkey, Turkey Meal, and Duck to review with Shadow and Josie, plus some cans of the new wet formula. Our holistic vet highly recommends Wellness foods and I was really happy to try out their new varieties of Wellness Core.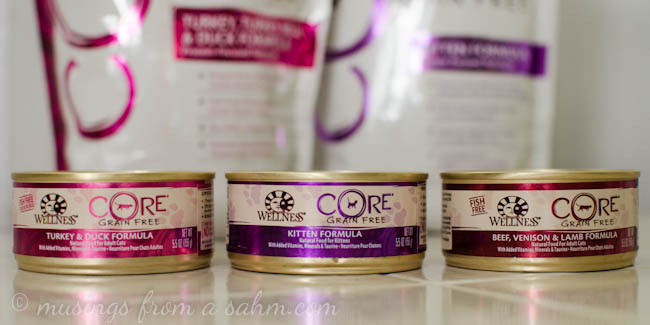 The cats loved the food. They dug right in. At first, I tried keeping the two dry food varieties separated, in hopes that Josie would eat the Kitten version while Shadow ate the other. But of course, they each ate the opposite, so now I just mix the two half and half.
The canned food is the biggest hit. When I first opened a can, Shadow was sound asleep in his favorite chair. I waved the can near him and he immediately jumped up and followed me into the kitchen, where he proceeded to gobble it up. Now, every evening, both Shadow and Josie wait eagerly for their canned Wellness Core food.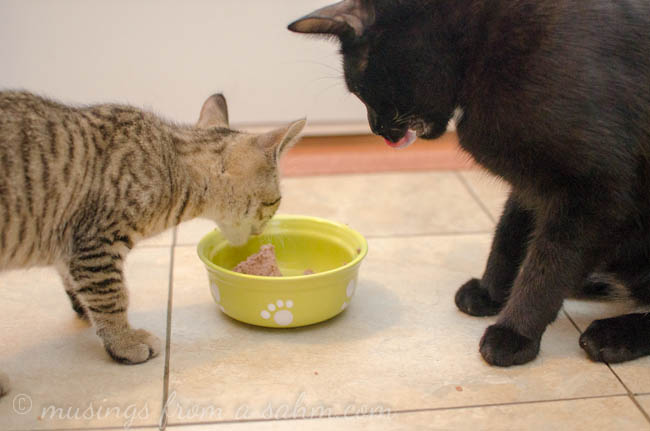 Wellness Core Cat Food is more expensive than other brands, but in my opinion, it's worth the cost because I really do believe it will help keep my cats healthier. I definitely recommend this cat food.
Buy It:
You can find Wellness pet food at stores nationwide and online.