My kids – like so many others – are huge fans of Angry Birds. I got them all t-shirts on sale at Kohls a few weeks ago and somehow managed to get them to smile for me! The only one missing is Luke – I couldn't find an Angry Bird shirt in his size!
Emily also learned how to ride a bike this week. No training wheels either!
One of our sweet neighbors and friend, Emma, helped her: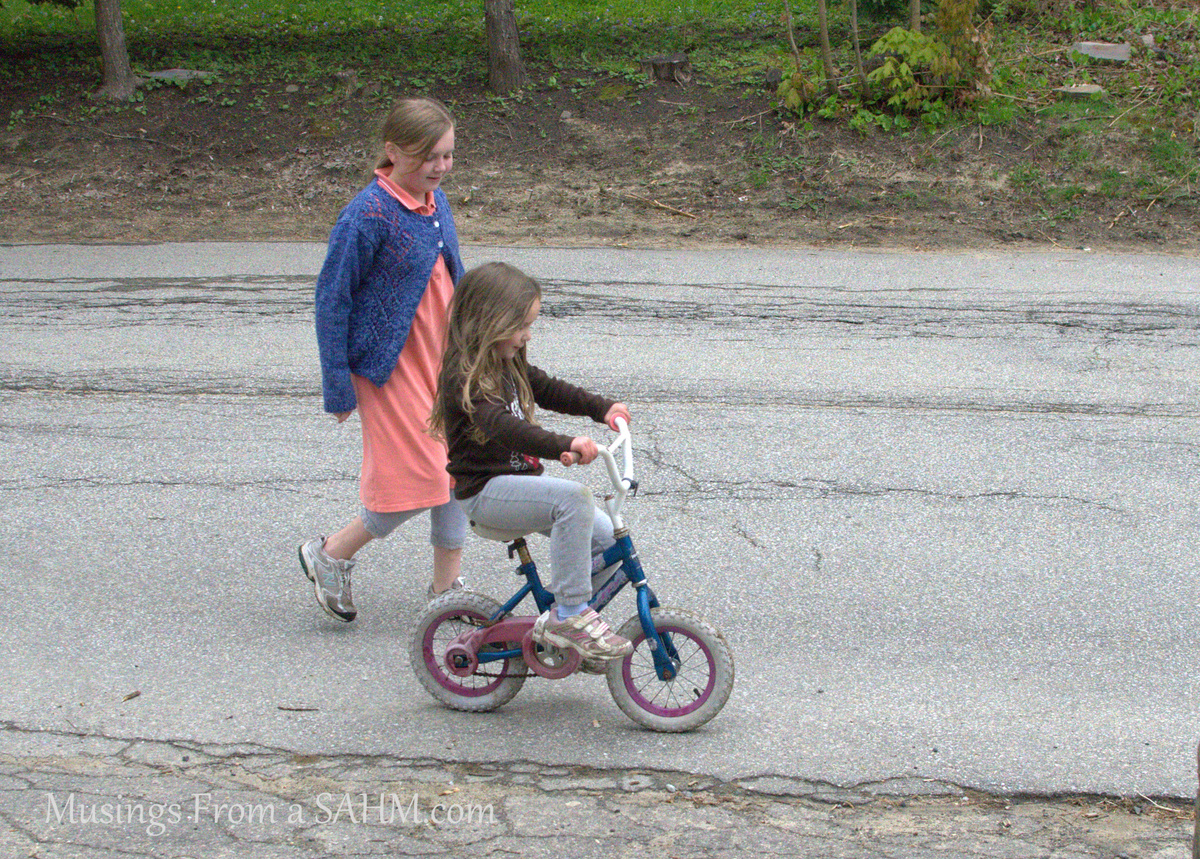 Go, Emily!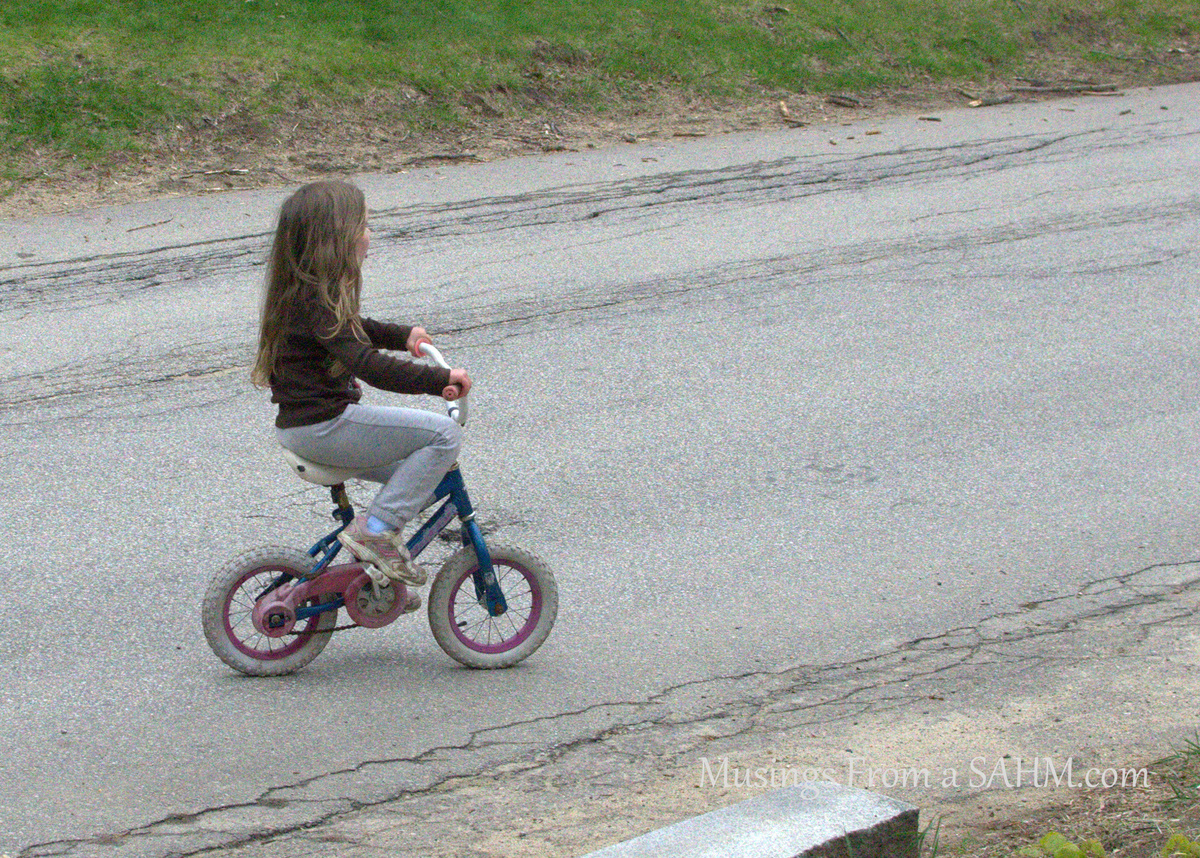 Please leave a comment and link up your Wordless (or maybe not-so-wordless) Wednesday post here: