I haven't had much time to put up family photos lately, so Wordless Wednesday is a perfect excuse!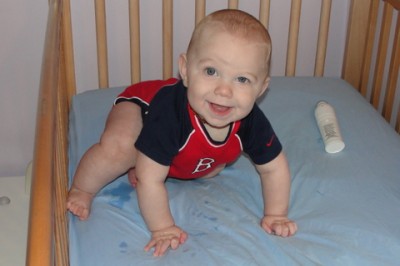 Don't worry – we lowered the crib down!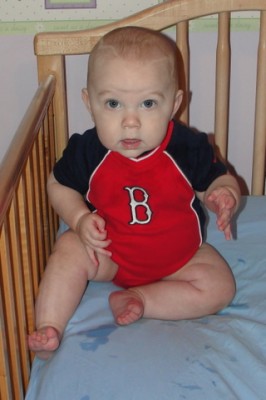 I love this one – Luke spit up and was playing with it – boys will be boys, even when they are little and cute still!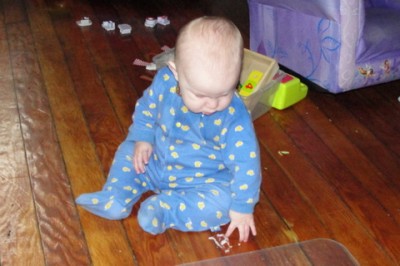 A beautiful butterfly in our yard: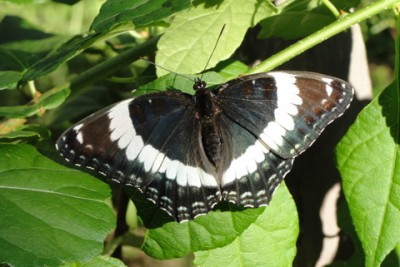 I posted this before, but I love it and had to share it again – my attempt at all 3 boys in one picture: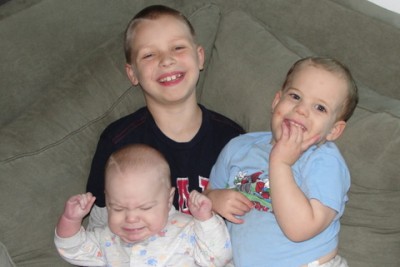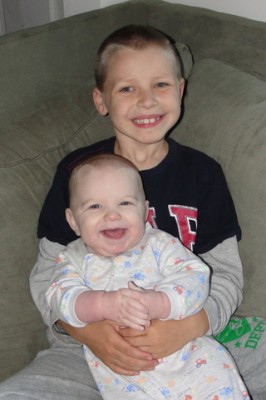 I asked Joshua to throw the "empty" peanut butter jar away yesterday and found this: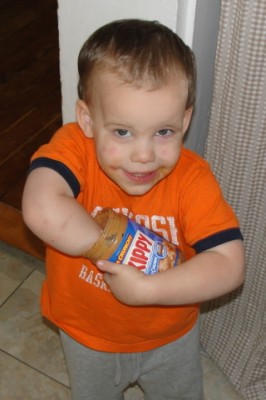 Luke has been very busy crawling all over and exploring:
Yes, he's wearing long-sleeves. It's been in the upper 50"s in the morning here in New Hampshire! I'm wearing a sweatshirt right now!