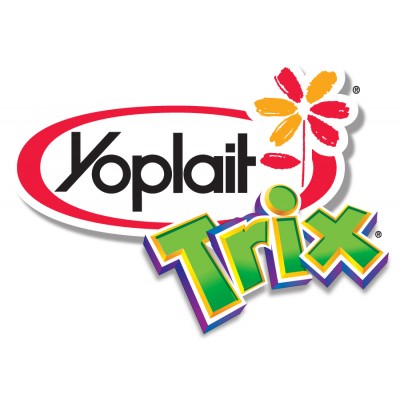 "Trix are for kids!"
We've all heard that classic saying and the white bunny that goes along with the colorful yogurt. Kids love Trix and Moms know that. Now Moms can love Trix too.
Yoplait Trix yogurt has had a makeover and now has no artificial colors, flavors, sweeteners, or high fructose corn syrup. It still has the same delicious flavor that kids love, so they will be none the wiser, but us Moms know better! Along with a new formula, Trix yogurt is still a good source of Calcium & Vitamin D.
Trix yogurt comes in 4 cup packs with two bright natural color combinations in each cup, that allows for fun swirling or just good ol' eating. There's five flavors: Strawberry Punch, Strawberry Banana Bash, Raspberry Rainbow, Triple Cherry, and Cotton Candy.
My kids love Trix yogurt and when I picked the up a package of Trix yogurt with my free coupon, they were thrilled. In fact, they were so thrilled, that they got Dad to give them the yogurt before I had a chance to take pictures. Normally I'd have a nice photo of them enjoying their Trix. Well, all I found were 4 empty containers in the sink. And 4 happy kids.
So there you have; my kids love Trix and I'm happy too because I know this is a wholesome snack I can feel good about giving them.
Disclaimer: Thank you to the sponsor for the free product I was sent to review. The Yoplait Trix Yogurt prize pack, information and coupon have been provided by Yoplait through MyBlogSpark. I received no monetary compensation and my opinions are my own and were not influenced by the sponsor.