Root Beer Float Cupcakes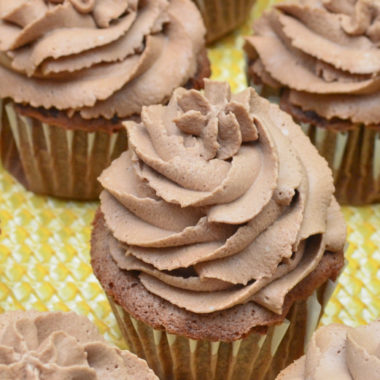 1

golden yellow cake mix + ingredients according to package directions

2 tablespoons

root beer extract, divided

16 oz

heavy cream

1 cup

confectioners' sugar
Mix the cake, according to the package directions, adding 1 tablespoon root beer extract while mixing. Divide the batter into 24 lined cupcake tins. Bake according to package directions – usually about 350 degrees for 18-24 minutes. Bake until tests done.
Cool completely.
For the frosting, chill your mixing bowl and beater in the fridge for awhile (the cream whips better.) Beat the heavy cream until it begins to thicken. Add the remaining tablespoon of root beer extract and confectioners' sugar. Beat until thick and of frosting consistency.
Frost the cupcakes. I use a decorating bag and Wilton large tip 1M.
Keep refrigerated.