Soon we'll be saying good-bye to sunscreen and beach bags and hello to backpacks and other assorted school supplies. I'm cherishing these last few days of summer together with my girls before we head back to school. As a mama to three little ones, I love it when they show interest in the world around them. Natural curiosity means science fun for kids! But summer ending doesn't mean the fun stops.
With fall on the horizon, I wanted to create something that would open up dialogue about science with autumn twist. And that's why we made Apple Volcanoes together.
Using the same concept as that middle school science fair project volcano, you can create a foamy eruption using supplies found within your kitchen with this fun Apple Volcanoes project. It's really quite easy and kids love it!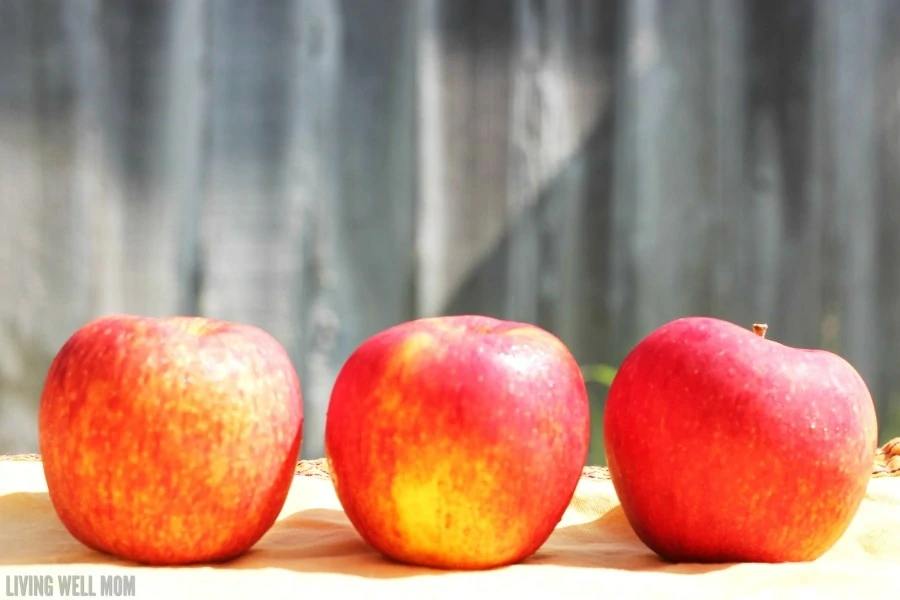 How to Make Apple Volcanoes
Materials Needed:
Apple Volcanoes are a great STEM activity to do outside on a nice sunny day, but if the weather doesn't cooperate, just make sure you have a pan to catch the "lava."
Begin by creating a cavity in your apple. If you have an apple corer handy, be sure not to cut all the way through. Since I didn't have one available, I used a knife to empty a hole in the top of my apple. It does not have to be perfect.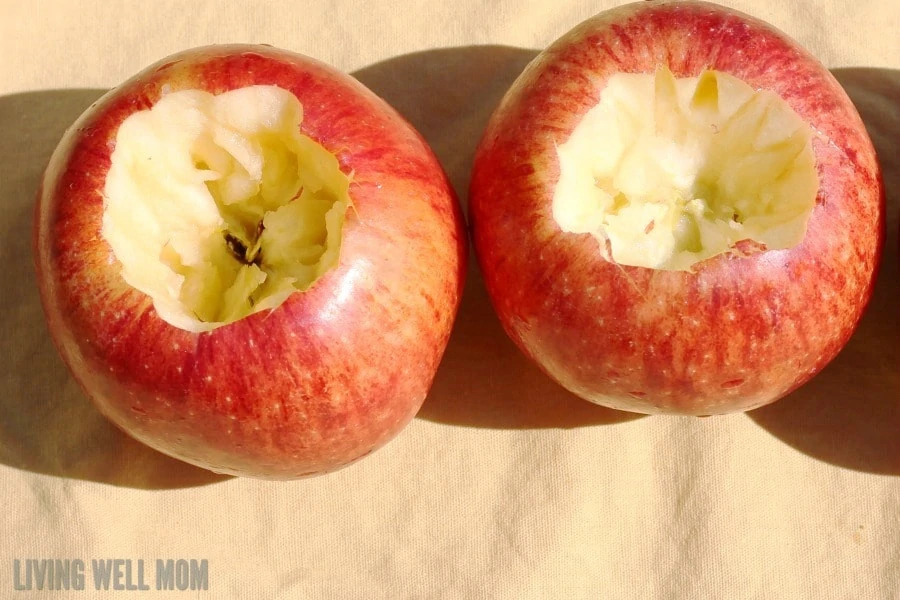 Once that was prepared, the kids took over. To make the eruption even more lava-tastic, they added 10 drops of red food coloring to 1 cup of vinegar. Set colored vinegar aside.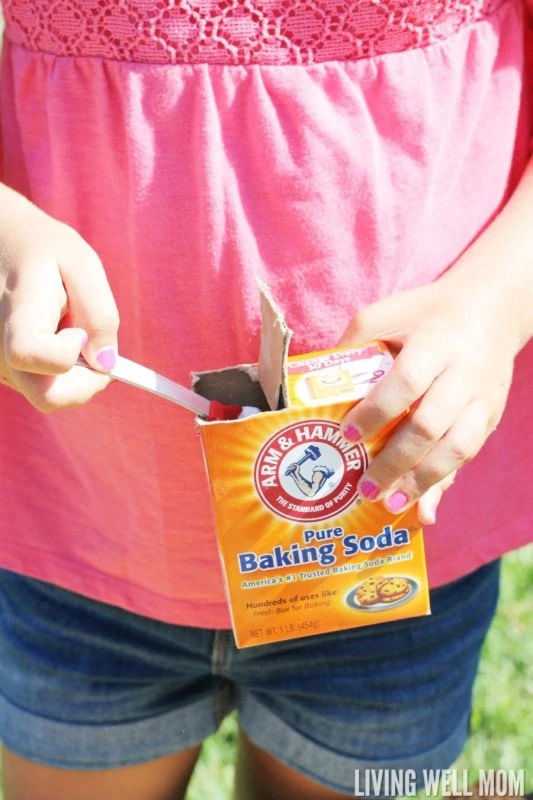 Next, we added 2 teaspoons of baking soda to each apple and placed in a pan.
Each of my kids took turns slowly pouring the vinegar into their apples. My middle daughter wanted to see more flowing from the lava, so she swapped the neat, self-contained mess in the pan for a mini cake stand with holes. I have to admit it was pretty neat seeing it continue to flow, just like lava.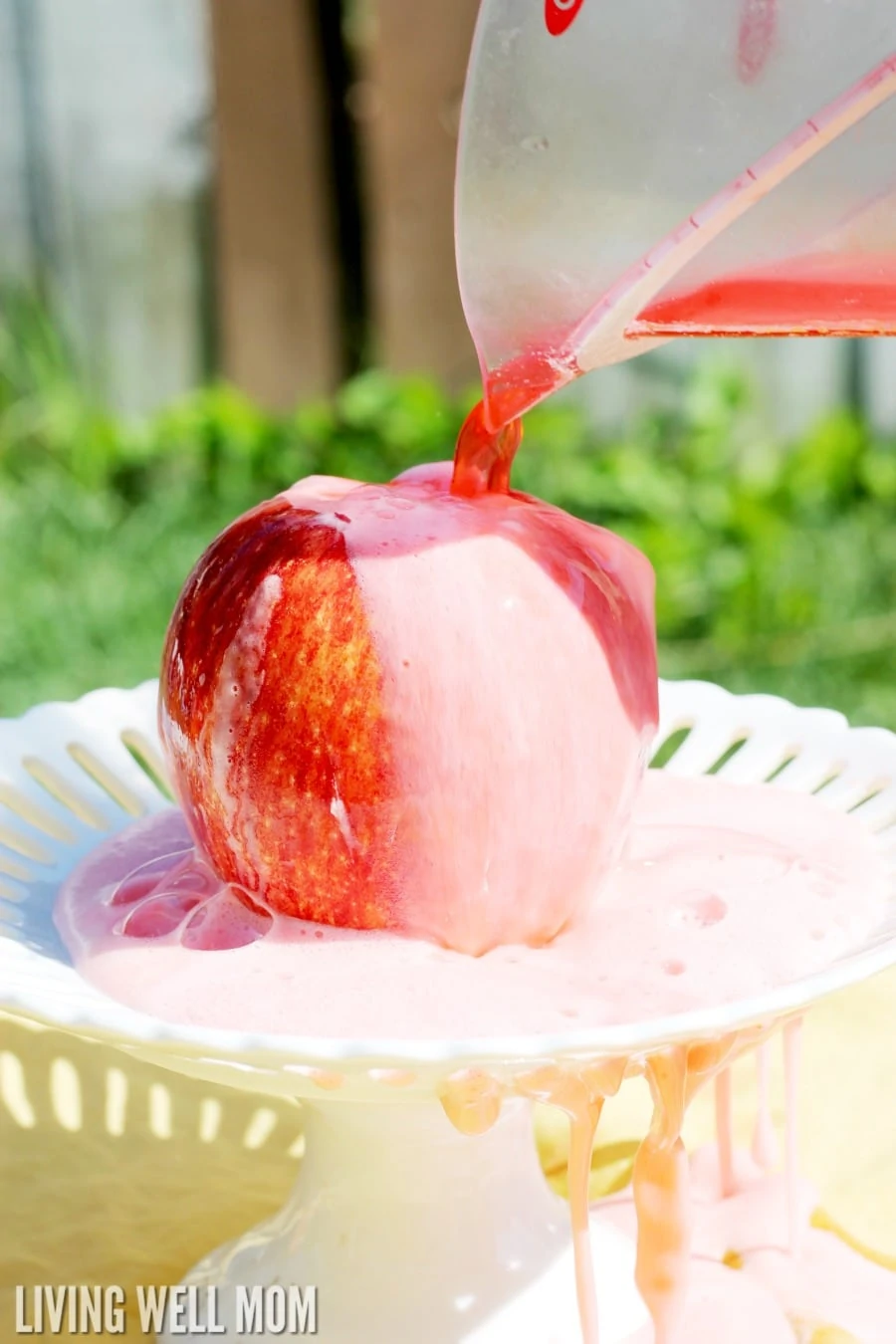 While watching your foamy eruption, it's a great time to discuss acids (the vinegar) and bases (the baking soda). The two ingredients neutralize each other and are not harmful to touch. I will warn that splashing your fingers in vinegar while waiting for your apple's turn can make your hands smelly.
The hands-on nature of science with kids makes for memorable experiences and leads to lots of questions. I answered the best I could and promised to Google the rest. Even as an adult, the learning never stops!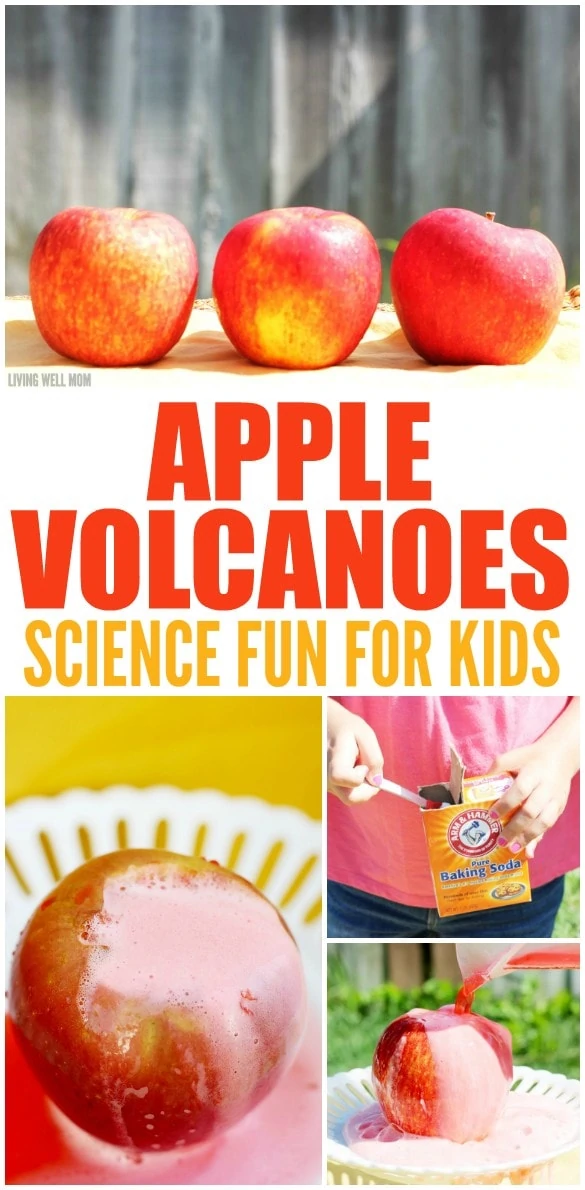 Although I wish summer wouldn't end, Apple Volcanoes are a great reminder that fall has lots of opportunities for science fun for kids.