What kid doesn't love Pin the Tail on the Donkey? The spinning, the disoriented blind-folded stumbling across the room trying to pin the tail onto a poor, tailless donkey… It's pure fun!
Today, we've added a seasonal twist to the game – Pin the Tail (Feather) on the Turkey! This activity is perfect for cozy family nights this fall or a fun Thanksgiving celebration. It's also a great way to keep the kids occupied after the big Thanksgiving feast while the adults rest!
Materials needed for Pin the Tail on the Turkey: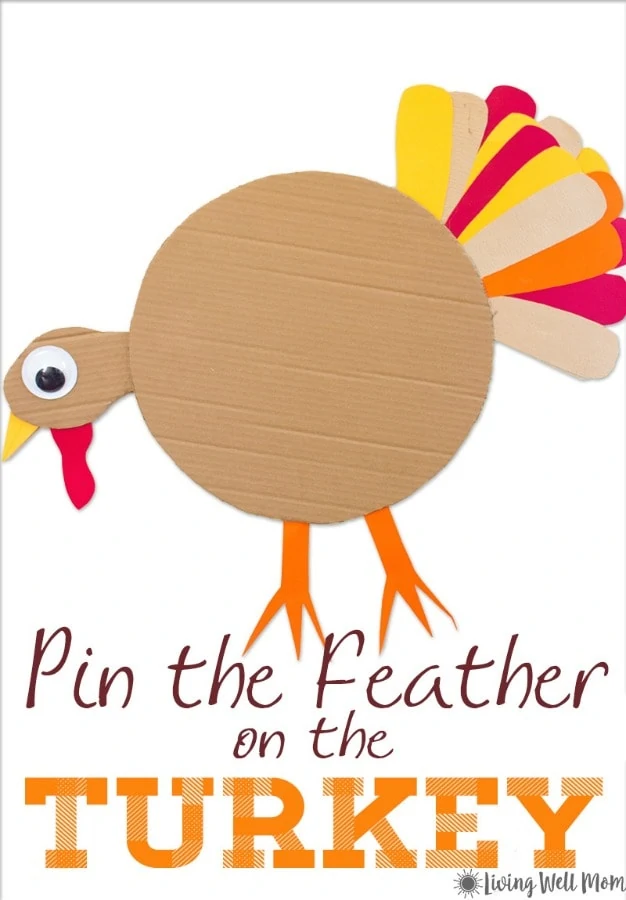 Begin by making the turkey body and head. I traced a large circle for the body and did the head free-hand. We happen to have a lot of cardboard boxes on hand from our move last month. If we didn't, I would have used the brown packing paper that comes in our monthly Amazon boxes.
Next I cut out the feathers, feet, beak and wattles. Again, I did it freehand, mostly because I was too lazy to look for a template online and I didn't want to take time to load the printer with colored paper. That's completely up to you.
I used hot glue to attach all the pieces together. You could also use school glue, but I didn't want to wait for it to dry. Speed is my preference when it comes to prepping kid activities. (I figure that I shouldn't spend more time making something than the kids will spend playing with something. If it does, then I need to find a simpler activity!)
Then, I grabbed my feathers and gently bent the feather shafts so that they would lay flat. Otherwise they wouldn't have stuck to the turkey.
We used tape to attach the feathers to the turkey.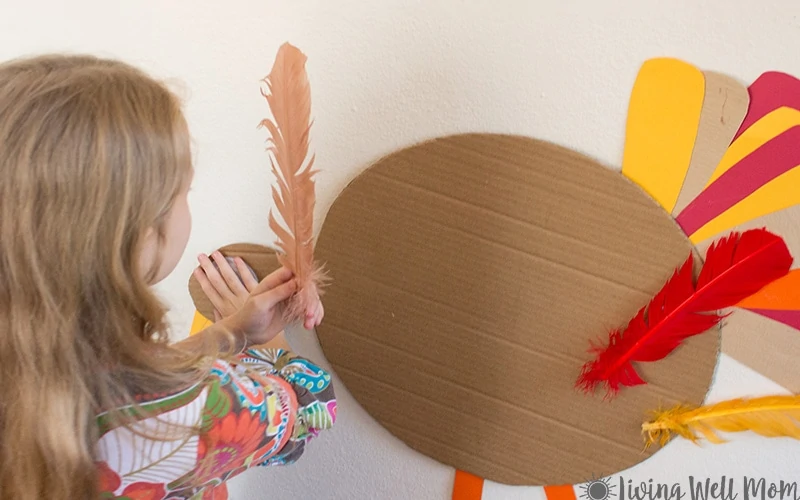 My younger daughters don't like to use blindfolds, so we simply went with "eyes closed" for our Pin the Tail on the turkey game. It worked great for my 8-year-old…not-so-great for the 4-year-old, but it was a good activity of hand-eye coordination for her (and she still missed…lol!)
Another idea for a child who might be afraid of a blindfold is to pull a baseball cap down over his eyes. Not as restrictive as a blindfold, but still does the job. Oddly, we have no baseball caps in our house…
If you have lots of kids playing you may need to mark the feathers with names. With just a few kids, you can simply have each child use a different color.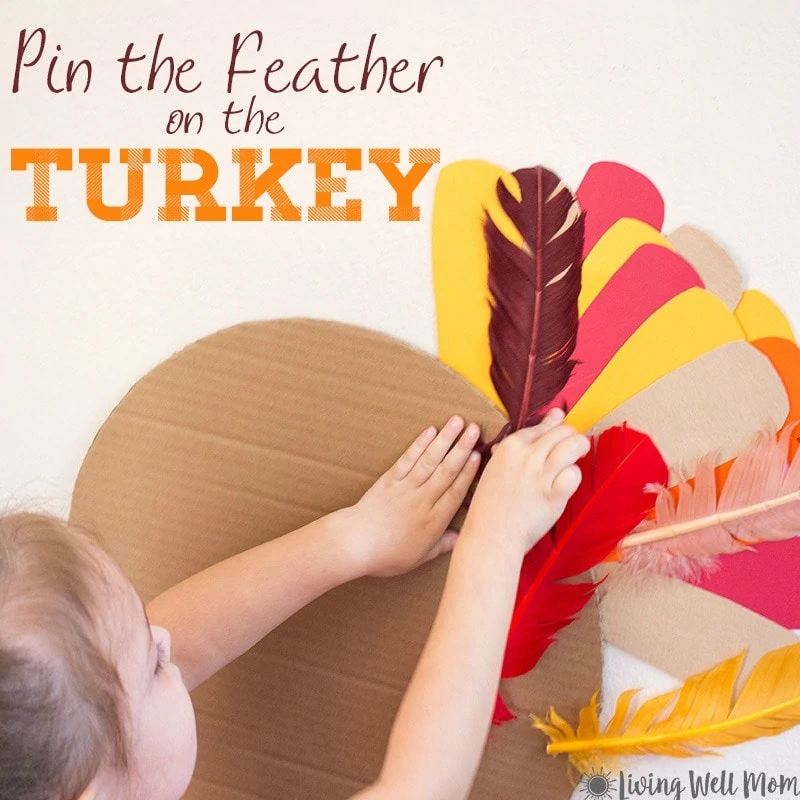 Do you have any favorite Thanksgiving activities?