Note: this is a guest post from my friend, Angela, who blogs at About A Mom.
I was looking through some of my "kids in the kitchen" cookbooks earlier this week when I stumbled upon a Pork and Beans Bread recipe. To be honest, this recipe didn't really appeal to me at first. Of course the kids, loving anything gross or unusual, were all over this one. After a bit of badgering by the kids, I agreed to make it. I had to edit the recipe a bit based on the ingredients I had on hand and am actually quite pleased with the results. Who knew pork and beans would be such a fabulous ingredient in bread? The brown sugar and cinnamon make this a perfect recipe for the Fall weather.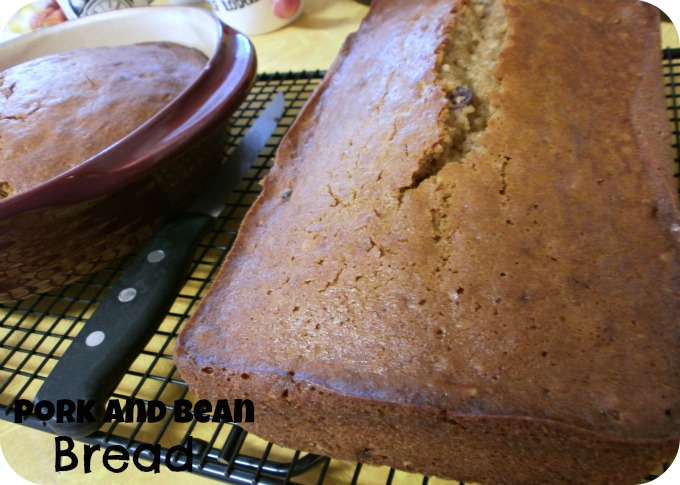 Ingredients:

1 cup dried cherries (raisins would work just fine)
1 cup boiling water
3 eggs
1 cup vegetable oil
1 ½ cup granulated white sugar
½ cup brown sugar
1 – 15 oz. can Pork and Beans
1 teaspoon baking soda
1 teaspoon cinnamon
½ teaspoon salt
½ teaspoon baking powder
1 teaspoon vanilla
1 cup chopped walnuts or pecans
2 cups self-rising flour
Add dried cherries to boiling water and set aside. Beat eggs, oil, sugar, and pork and beans until all beans are broken up. Add dry ingredients, mix until well combined. Stir in nuts and vanilla. Drain cherries and stir into the mixture. Pour into 2 well-greased loaf pans. Bake at 325 degrees for 50 to 60 minutes. Enjoy!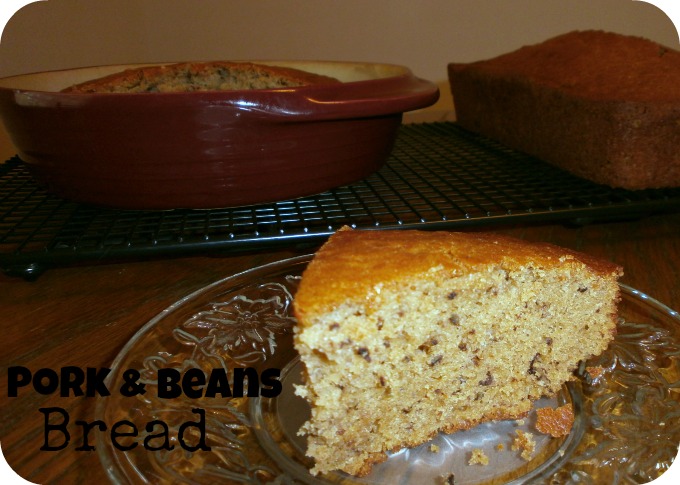 Angela, a mom for 25 years, writes at About A Mom along with her own mother Laura. She enjoys sharing family fun, travel, entertainment, and kid-friendly recipes with her readers.